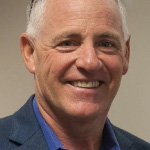 David Barkan has an international reputation as a master group facilitator and consultant to organizations dedicated to social change. He holds a Ph.D. in Clinical/Organizational Psychology and a B.A. from Boston University. He regularly consults with schools, non-profit organizations and community collaborations across the U.S. and around the world.  He has dedicated his career to helping people and groups find creative solutions to life and work's most challenging problems.
Diali Bose-Roy is a middle school math teacher at San Francisco Friends School. She joined the SFFS team in 2008 after completing her Master's in Education Leadership at Columbia. Prior to SFFS she taught at Charles River School in Massachusetts and for several years worked in film production and postproduction.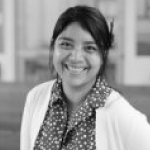 Violet Borowski joined the San Francisco Friends School in 2012 as Assistant to the Head of School. She is a graduate of CSU San Bernardino and has worked in the field of education for over eight years. She made San Francisco her home in 2005 and has worked as a kindergarten assistant teacher, as well as an Executive Assistant for PACT, an educational nonprofit specializing in free collegiate assistance to underprivileged youth. Violet appreciates the variety in her role, loves the satisfaction that comes with bringing a project to completion, and is grateful for the opportunity to play a helpful part in community building at SFFS.
Reveta Franklin Bowers was both born and educated in Los Angeles, California. She is in her final year as the Head of School at the Center for Early Education in Los Angeles, where she has been for the past 44 years. For the last fifteen summers, Reveta Bowers was engaged as the Lead Faculty Member at the NAIS Institute for New Heads and taught more than 700 NAIS Heads of School. Reveta has served and continues to serve on a number of boards.
Rasheda Carroll is the Director of Equity and Inclusion at Wildwood School. She supports personal and organizational growth through reflective processes and skill building at the personal, interpersonal, institutional and cultural levels. Her research and experience is in intercultural communication, modern and internalized oppression, racial identity development, conflict resolution, team building and organizational change and development. Rasheda is a skilled facilitator, having designed and led workshops and trainings for both youth and adults. She has worked with individuals, schools, community non-profits and private institutions to help create and sustain inclusive organizations and communities for more than fifteen years.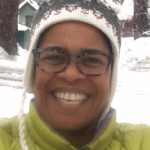 Malika Carter spent her twenties teaching in independent schools in California and Arizona, staffing for President Clinton and Minority Whip Steny Hoyer (D-MD), and working in high tech in Colorado. Malika received her California teaching credential in 2003 from Mills College and spent three years teaching fourth grade in San Leandro before joining the Live Oak faculty in 2005. After teaching fourth grade for four years, Malika moved to the position of seventh grade Humanities teacher.
Laura Cartwright is the National Training Director for One Circle Foundation. Laura trains across the country and supports teachers, facilitators, and youth workers in providing restorative practices for youth in their setting. Laura has nearly 30 years of experience working with youth in non-profits, athletics, and education. She most recently taught for 10 years at Julia Morgan School for Girls where she was the Athletic Director, 8th grade advisor, and SEL curriculum writer and teacher. Before teaching at JMSG, Laura worked in the non-profit sector serving high risk and homeless teens in Detroit and later working to empower athletes of all abilities as the Vice President of Regional Sports at Special Olympics Northern California.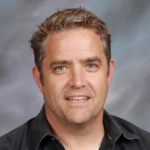 Matthew Cutler has taught history for the last fourteen years at Harvard-Westlake Middle School, an independent co-ed school for grades 7-12 in Los Angeles. Although he now serves as a member of the academic dean team at Harvard-Westlake, Matthew was chair of the Middle School history department between 2013 and 2017. Besides his work at Harvard-Westlake, Matthew also serves as an adjunct assistant professor of history at Los Angeles Valley College.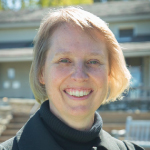 Deborah Dowling has been the Assistant Head for Academic Affairs at Chadwick School since 2012; previously, she was the Upper School Director at Bridges Academy, and before that, the Director of Studies and Middle School Science Chair at Harvard-Westlake School. Originally from Melbourne, Australia, Deborah holds a bachelor's degree in physics and a doctorate in the history and philosophy of science. Deborah has taught students from kindergarten through undergraduate, in subjects ranging from music and philosophy through outdoor education and information technology, but most of her work has been in middle school science and highschool physics. She has developed science curriculum materials for the Los Angeles County Office of Education, UCLA, Western Governors University, and the Victorian State Board of Studies in Australia.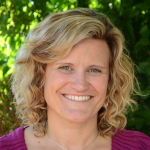 Linda Hoopes is the Middle School Head at Head-Royce School in Oakland. As a school leader, she believes in the power of clear communication and leading with kindness. Prior to being division head, Linda taught in the Head-Royce middle school for eleven years. She started her career as an elementary school teacher in Berkeley Unified School district and also taught overseas for four years in Italy and Brazil.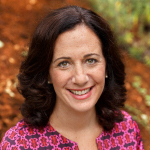 Rachel Concannon is the Middle and Upper School Counselor at Head-Royce School in Oakland. She is a Marriage and Family Therapist with over twelve years of experience helping adolescents and adults through challenging times. Prior to working at Head-Royce, she was a school counselor at Alameda High School and King Middle School and a therapist at Planned Parenthood. In her role at Head-Royce she counsels students and faculty, helps guide the Women's Affinity group, leads the teacher mentor program, and teaches Life Skills classes to 7th and 8th graders. Rachel lives in the East Bay with her husband and two young children, and enjoys hiking with her friends and dog.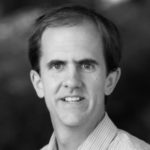 Andrew Davis is the Head of School at Mt. Tamalpais School in Mill Valley. He served as a Head of Middle School and Director of Admissions at Crystal Springs Uplands School before assuming his present responsibilities. His teaching career includes three years as a middle school history teacher at the Hamlin School. You can read more of Andrew's writing at www.tgiam.org.
Sarina Fierro is Head of the Lower School at Curtis School in Los Angeles. She first entered the field of education 23 years ago as a Kindergarten teacher in New York. In 2001, she took a position at PS 41, one of NYC's distinguished elementary schools, where her classroom served as the lab site for developing the Lucy Calkins Writers' Workshop curriculum with Columbia University's Teachers College, and where she served as one of the district's chief mentors. After teaching DK, Kindergarten, and First Grade, and then, moving to Los Angeles, Sarina was soon appointed to Head of the Lower School at Curtis School. Over the last 16 years, and now, Sarina's leadership is focused on: leadership coaching, faculty mentoring, parent education, early intervention, lesson study, and diversity, equity & inclusivity. Sarina is currently working on her Ed.D. at USC in Educational Leadership.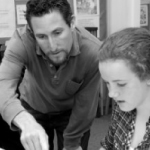 David Louis has worked as a math teacher for over 20 years in both public and private schools. He has worked at San Francisco Friends School since 2009. He loves math and enjoys engaging young people in true mathematical thinking.
Lori Cohen has worked in education (both public and independent) for two decades as a teacher, instructional coach, and school leader. She currently works as an independent school consultant for Bright Morning Consulting, supporting schools in a range of capacities. With the CATDC, Lori serves as coordinator for Teaching Foundations, a program that brings her joy and professional rejuvenation. In all her work, Lori actively engages in equity and social justice, striving to offer access and pathways for all school stakeholders to thrive.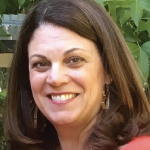 Elizabeth Denevi is the associate director for East Ed, a non-profit that works with schools nationally to increase equity, promote diversity pedagogy, and implement strategic processes for growth and development. She also serves as an adjunct professor at Lewis & Clark College in the Graduate School of Education and Counseling. Previously, she served as the director of studies and professional development at Latin School of Chicago. In this position, Elizabeth was responsible for the stewardship and integration of curriculum from pre-kindergarten through grade 12, as well as for the oversight and coordination of professional development and evaluation for all faculty. She also served as a co-leader of the School's accreditation team. At Georgetown Day School (DC) she served as the co-director of diversity and a senior administrator for 10 years. Elizabeth also worked at St. Stephens and St. Agnes School (VA) to create a comprehensive professional development program. She has taught English and history at a number of schools including Castilleja School (CA), San Francisco University High School (CA), and Vail Mountain School (CO). Elizabeth has published and presented extensively on diversity and academic excellence, social justice, and equity issues.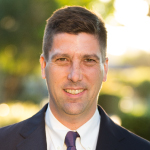 Daniel Gutierrez began his secondary teaching career at Windward School in 2008. He's taught AP European History, World History, Human Geography, Economics, and a senior research seminar on Latin America. He currently serves as Co-Director of the Center for Teaching and Learning. Daniel received his B.A. in History from the University of California, Berkeley, and his M.A. in History from Harvard University.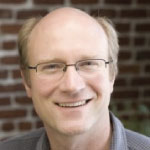 Tom Malarkey is a longtime educator who has focused his work on urban schools, teachers, and students. He has taught high school English and first grade, and was the director of the Summerbridge Program in San Francisco, an academic empowerment program for middle school students, and Senior Program Officer for Summerbridge National. Since 1996, he has worked with the Oakland-based National Equity Project (www.nationalequityproject.org) coaching public school teachers, school leaders, and district leaders around equity-centered change.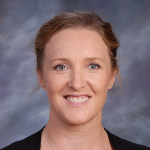 Helen Mendoza has taught history for the last fourteen years at Marlborough School, an independent girls school for grades 7-12 in Los Angeles. Along with teaching history, she is currently the Dean of Faculty at Marlborough and has also served as a Student Dean for the Middle School grades. Helen received her M.A. in History from the University of Birmingham, U.K. and has her Postgraduate Certificate in Secondary Education from the University of Bristol, U.K.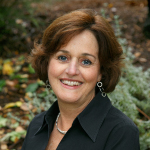 Leslie Powell is a veteran educator and lifelong learner with a degree in developmental psychology and a multiple subjects credential. In her tenure at Head-Royce she has held many leadership positions including lead teacher, Dean of Faculty & Students in the summer program, Intern Teacher program director as well as her current role as Assistant Head of Lower School. She believes in skillful and effective communication as a means to foster strong, positive relationships and authentic dialogue.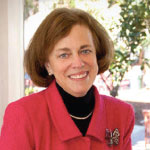 Debbie Reed's life's work has been in schools and she brings a wealth of experience to the work of a consultant. During her forty years as an educator, she has worked in public and private schools, urban and suburban schools, parochial and nonsectarian schools, co-ed schools and single-sex schools. In June of 2014, Debbie retired as the Head of School at Polytechnic School, a K-12 coed independent school enrolling 860 students in Pasadena, California.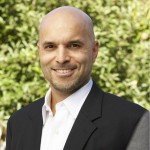 Steve Morris is in his 12th year as the Head of the San Francisco School (SFS), a private, pk-8 school. He has been working as a teacher and administrator in independent schools for the past 25 years. Steve has also served as a Trustee on numerous Boards including but not limited to: The California Association of Independent Schools (CAIS), The Urban School of San Francisco, The San Francisco Day School, California Teacher Development Collaborative (CATDC), Bay Area Teacher Training Initiative (BATTI), People of Color in Independent Schools (POCIS), and Youth Speaks, a San Francisco-based arts program.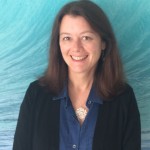 Katherine Preston, licensed Marriage and Family Therapist, has been a practicing psychotherapist for over twenty years. She is currently the mental health consultant for the San Francisco Friends School and she teaches lifespan development and family systems theory at Sofia University in Palo Alto. She also maintains a private practice in San Francisco and has held many clinical leadership positions overseeing and providing clinical training and supervision for therapeutic school-based services.
Shahana Sarkar is the Dean of Academics and Community at Head-Royce School in Oakland. She has served the school in many ways in her 17 years at Head-Royce. Entering as a Middle School math teacher in 2002, Shahana has taught both Middle School and Upper School math, has served as the Director of Scheduling, the Math Department Chair, the Applied Institute STEM Director and the Interim Dean of Faculty before stepping into her role as DAC. With deep experience at Head-Royce, she loves problem-solving, a creative collaboration, and systems thinking. As a department chair, she also collaboratively helped to rethink the Math Department's approach to teaching assignments. The department now prides itself on its modeling of shared courses and cross-divisional assignments for all teachers.
Alison Park is the founder of Blink Consulting, and has been working with schools and educational access organizations for eleven years to critically rethink diversity and inclusion. Before Blink, Alison taught in the independent, public and community non-profit sectors for thirteen years.
Peggy Procter is the Head of School at Echo Horizon, a PreK-6 independent school in Culver City, CA. Prior to Echo Horizon she was the Director of Upper School at Windward School. Prior to Windward, she served as Dean of Students at the La Jolla Country Day School and Dean of Juniors and Seniors at the Branson School near San Francisco.
Kate Sheppard's work focuses on helping non-profit and human-service organizations develop leadership, evaluate and articulate impact, and synchronize their actions and ideologies. Kate has expertise in coaching and developing staff, program innovation, program management and evaluation, risk management, fundraising and community development, membership and customer service, volunteer development, qualitative assessment, strategic planning, goal setting, diversity and inclusion practices, time management, and leading organizational change teams.
Kate holds a M.A. in Human Development with an emphasis in Leadership in Education and Social Services. Her thesis project focused on self-esteem in the workplace, part of her commitment to ensuring agencies are best equipped to uplift and empower staff. She especially loves working with organizations committed to creating environments where staff can thrive.
Kate has worked as a consultant for the past ten years as a Senior Associate for Dialogues in Action leading over 100 large-scale evaluation projects. In 2018 Kate founded her own consulting company, See Change Consulting. For the past seventeen years, Kate has also worked for the YMCA of San Francisco. Her current role directing staff development allows her to focus on supporting over 2,400 staff in creating positive work environments, building individual capacity, and leading organizational change strategies.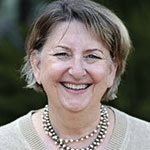 Sharon Thompson is the Assistant Head of School at Polytechnic School.  She has also held administrative leadership positions at  Phoenix Country Day School (AZ) and The Seven Hills School (OH). As an English teacher, she  taught students in grades 8-12 and has been a department chair. She has served as a division director/head and assistant division head; she has also been a grade-level dean and a college counselor for many years in three different schools.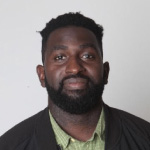 Clarke Weatherspoon currently serves as the Dean of Equity and Inclusion at the Urban School of San Francisco, where he teaches Identity and Ethnic Studies and Junior Service Learning. Clarke previously served as the 9th/10th grade dean and taught history courses for 10 years. At Urban he directs the Multi-Culti Team, a group of 29 student leaders, and partners to with other administrators to mentor students and teachers on how to make the school more inclusive and enjoyable. In 2017 Clarke earned The Hero Award from A Better Chance for his youth empowerment and advocacy work.
John Umekubo is the Director of Social Entrepreneurship at Westside Neighborhood School in Los Angeles, and a consultant to schools in the areas of making, STEAM, design thinking, and educational technology. An educator for the past 28 years, John is passionate about active, self-driven learning for children, with an emphasis on hands-on, creative making as an integral part of the learning process. He holds a Master's degree in Educational Technology and has worked with students and educators in private and public schools from preschool through university. John also sits on the board for the reDiscover Center, a non-profit organization whose mission is to promote resource conservation, creativity, and community engagement through material reuse.
Jeanette Woo Chitjian is the Director of Enrollment Management at Marlborough School. In addition to overseeing the Admissions Office, Jeanette sits on her school's Senior Leadership Team, advises the Parents' Association, participates in diversity programming, and is a 9th grade advisor. Before joining Marlborough's community, Jeanette was the Associate Dean of Admissions at Pomona College. She received her B.A. in Biology and Sociology from Pitzer College.
Tamisha Williams is the Dean of Adult Equity & Inclusion at Lick-Wilmerding High School in San Francisco, California. Prior to her current position, she served as the Director of Diversity Initiatives at Bosque School in Albuquerque, New Mexico for three years. She currently works with staff, faculty, administration, parents, and trustees in creating an integrated program to further the school's commitment to diversity, equity, and inclusion. Tamisha is a member of the People of Color in Independent Schools (POCIS) board of directors where she helps to coordinate networking and professional development opportunities for Northern California Bay Area educators and school communities.