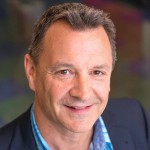 Jeff is head of Chinese American International School (CAIS), a PreK-8 dual language immersion school in San Francisco. Before coming to CAIS Jeff lived for over a decade in China were he directed the Beijing campus of the independent school consortium School Year Abroad. Previous to that he taught Chinese at Marquette University in Milwaukee. Jeff began his career teaching in public schools in Wisconsin. He has served on various boards including Chinese Early Language and Immersion Network (CELIN) at Asia Society, Keystone Academy in Beijing, the 1990 Institute, and Western Academy of Beijing. Jeff is a life-long devotee of international and experiential education. He believes that the key to a successful school is the quality of its people and their relationships with one another. Jeff holds a BA in history from Lawrence University and MA and PhD degrees in Chinese language and literature from the University of Wisconsin.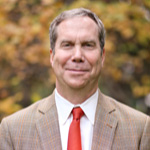 John Bracker became the Head of School for Polytechnic School on July 1, 2014, and prior to joining the Polytechnic community; John was the Head of School for Watkinson School in Hartford, CT where he served for 14 years. Mr. Bracker is a member of the Headmasters Association and the Country Day School Headmasters Association. Mr. Bracker is a member of INDEX which is comprised of collaborative groups from independent schools where data is shared to aid in decision-making, policy development, and strategic planning. Currently, Mr. Bracker serves on three boards, PFS! Partnership for Success, the California Teacher Development Collaborative and the Center for Early Education. Mr. Bracker earned his Bachelor's degree from Haverford College, Haverford, PA and his Master's degree from Harvard University, Cambridge, MA.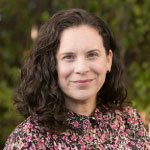 Baudelia Chavez Taylor is in her seventh year as Head of School at Crestview Preparatory School in La Canada, CA. Prior to her headship, she was the Director of Early Childhood Programs at The Center for Early Education in West Hollywood, CA. She spent the early years of her career as a teacher at Bellagio Road Newcomer School, a lab school for LAUSD that beta-tested second language programs. She is a graduate of the University of California, Los Angeles (UCLA) with a Bachelor of Arts in History with a Minor in Education. After receiving her certification in early childhood from UCLA, she completed an elementary credentialing program from National University where she earned her M.A. in Education specializing in Teaching and Learning in a Global Society. She compliments her work as an educator by serving as a member of the Los Angeles Advisory Board for Common Sense Media. Previously, she served as a trustee at the Maggy Haves School, where she focused her efforts on the Head's Evaluation and Audit committees. Also, she served as a trustee for a religious organization, helping spearhead its education and social action committees.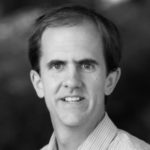 Andrew Davis is the Head of School at Mt. Tamalpais School in Mill Valley. He served as a Head of Middle School and Director of Admissions at Crystal Springs Uplands School before assuming his present responsibilities. Andrew taught middle school at both the Town School for Boys and Hamlin School while also founding a wilderness education program in Colorado. He holds and MBA and MA in Education from Stanford University.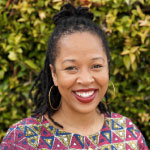 Nisa Frank is the Head of School at Prospect Sierra after serving as the Head of Lower School at The Hamlin School in San Francisco. Prior to her tenure at The Hamlin School, Nisa was the Assistant Head of Preschool and Lower School at Packer Collegiate Institute in Brooklyn, New York. Nisa taught 2nd grade for seven years at The Town School in New York, NY, where she also served on the Board of Trustees before becoming the Director of Admission at Waterside School in Stamford, Connecticut. Nisa also serves on the boards of Aspire Public Schools and the Bay Area Teacher Training Institute. Nisa holds a BS in child and adolescent development from San Francisco State University, an M.S. Ed. in early childhood education from Bank Street College of Education, and a M.S. Ed. in private school leadership from Teachers College at Columbia University (Klingenstein Center).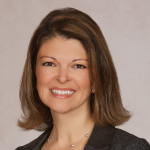 Jeneen Graham, Ed.D. is the Upper School Principal at St. Margaret's Episcopal School in San Juan Capistrano, CA.  Dr. Graham began her career in independent schools in South Florida as the Assistant Director of Admission at St. Andrew's School. After relocating to Southern California, she began her doctoral studies in the UCI/UCLA Ed.D. program and graduated in the summer of 2011. Her doctoral dissertation was entitled, Elements of Human Effectiveness: Intelligences, Abilities and Personality Traits that Predict Success and Fulfillment in Life. She joined the staff of the School of Education at UC Irvine first as the project manager for ST Math and then became the Assistant Director of the Center for Research on Cognition and Learning.  Prior to her work as Principal, Dr. Graham served St. Margaret's as the Academic Dean for 6 years.
In addition to her work at SMES, Dr. Graham has collaborated with edX, a provider of high quality online learning opportunities governed by MIT and Harvard, to develop the first ever high school MOOCs. She has shared her passion for assessment through a presentation called, Measuring What Matters: Linking Student Assessment to your Mission, which has been delivered at recent NAES, CAIS and ERB conferences.  She is also an active member of the CAIS Assessment Think Tank.
Dr. Graham holds a B.A. in Anthropology and a minor in Spanish from Dartmouth College in Hanover, NH.  Her Ed.D in Educational Leadership is from a joint program between UCI and UCLA.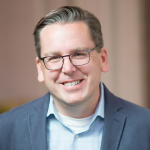 Ted Hamory is the Head of School at The Oaks School. Ted's career in education began over twenty-five years ago, as a bilingual teacher with Teach for America. Within a decade he had co-founded a small, bilingual charter school in downtown Long Beach, California. This school, which opened in 2000 with 70 students, brought progressive, public education to an underserved, ethnically diverse community. He then led the expansion of the school to three campuses, serving grades K-12, with 700 students. In 2010, Ted became the fourth Head of The Oaks School, a progressive K-6 school in Hollywood, where he is thrilled to help build on the school's solid reputation for creating thoughtful, compassionate students who love to learn. Ted earned a Masters in Business Administration from the University of Michigan's Ross School of Business, a Master of Arts in Education from Pepperdine University, and a Bachelor of Arts from Vanderbilt University, where he studied Economics and Spanish. Ted enjoys spending time with his large family of six children, ranging in age from 24 to 1 year old, reading and working in his garden.
Joe Harvey has been the Head of School at Mark Day School since July of 2011. Prior to Mark Day School, Joe served in the senior administrative post of Academic Dean at Marin Academy. In his ten years there he was also Junior Class Dean (2001 to 2004) and athletic director (2004 to 2007); he taught English throughout his time at MA. In 2002, he earned his master's degree from the Bread Loaf School of English at Middlebury College.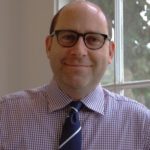 With a B.A. in Government from Dartmouth College and a M.S. in Educational Leadership & Policy Analysis from the University of Wisconsin-Madison Luke assumed the Headship at The Bay School of San Francisco in July of 2015 following a successful decade-long tenure as Head of School at Madison Country Day School, a Pre-K-12 school in Madison, Wisconsin. From a family of educators, Luke has worn many hats over his career from teaching at each divisional level and college advising to serving in a range of administrative positions. Committed to ongoing innovation within the wider independent school community, Luke also serves on the Board of ISACS (Independent Schools Association of the Central States) and has previously served WCRIS (Wisconsin Council of Religious and Independent Schools) and WAIS (Wisconsin Association of Independent Schools).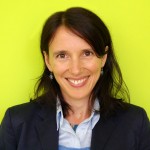 Valentina is the founding Head of La Scuola International School. She graduated from the University of Bologna and went on to get a Ph.D. in Material Science and Engineering from Bologna University and the University of Cambridge, U.K. She moved to San Francisco in 2000 to work as a researcher in Biomedical Engineering at the University of California, Berkeley and the Lawrence Berkeley National Laboratory. After the birth of her two sons, Stefano and Matteo, Valentina enrolled her son Stefano at La Piccola Scuola Italiana in 2005 and immediately fell in love with the small small but full of potential educational project and became a vital member of the La Scuola community, rediscovering her passion for children and education. Valentina accepted the position of Direttrice in June 2007 to transform La Piccola Scuola Italiana program into a PreK-8 School built upon the Reggio Emilia philosophy and soon to be the first accredited International Baccalaurate for the primary years program in the city of San Francisco. Valentina is passionate about science, innovation, social constructivism and the Reggio Emilia teaching philosophy. La Scuola has very strong ties to Reggio Emilia and Reggio Children and holds professional development as one of its core values. Teachers are researchers and are encouraged and supported to reflect, innovate and be learners for life. Valentina loves her two boys, Italian food and culture and the beautiful California outdoors.
Crystal is an experienced educator, facilitator and conference leader. She has served in many positions in her 25-year career at the Head-Royce School in Oakland including Assistant Head/Academic Dean, Director of Admissions and her current position as Head of School. She coaches school teams, leads in-services and finds innovative ways to make schools vibrant (and fun) places to work and learn.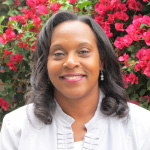 Dr. Tashon McKeithan is the incoming Director of PiperLA, a new private preschool in Los Angeles. She formerly served as the Director of Early Childhood Programs at The Center for Early Education in West Hollywood. Tashon holds a Master's degree in Early Childhood and Elementary Education and a doctoral degree in K-12 Educational Leadership. She began her career teaching elementary school in the South Bronx. She previously worked as a teacher and administrator in public schools in the New York City Department of Education. While there, she worked to build external partnerships and has been the recipient of substantial grants used to rebuild an outdoor play space and to create a school-based free mental health clinic to support vulnerable families. Tashon is active in her local community and currently serves as co-chair of Culver City's Fiesta La Ballona committee and is running for the Culver City United School Board. As an educator with over 20 years experience, she champions for strong early childhood education, increased professional development for teachers and administrators, supports for social emotional learning and mental health as well as outdoor education.
Meera Ratnesar has over 20 years of experience in teaching and administration at independent schools. At Bryn Mawr College, Meera majored in Mathematics, minored in education and was SGA president her senior year. During her college years, she student taught at the Baldwin School for girls and worked as an intern in their admissions office. For nine years, she was a math teacher at the Collegiate School in New York City. She was also a debate coach, director of community service, math department chair and the Director of the Collegiate Teaching institute – a summer fellowship for young teachers of color in independent schools. After Collegiate, Meera returned to her home state, California, and served as Head of the Upper School at Harbor Day School for five years and was appointed Head of School at Curtis School in Los Angeles in 2016. She has a masters in Mathematics education from Columbia University Teachers College and a Masters in Private school Leadership from the Klingenstein Center Columbia University. Meera is currently pursuing her Doctorate in Education from the University of Pennsylvania in Education Leadership. Meera serves on a number of boards and advisory councils including California Teacher Development Collaborative and the advisory council for The College Preparatory School. Her interests lie in innovative teaching and curriculum, diversity and inclusivity in independent schools, and change management in schools and education.

After having served as the senior rabbi for nearly a decade at Anshe Chesed Fairmount Temple in Beachwood, Ohio, Howard Ruben joined the Jewish Community High School as Head of School in 2008. He previously served as the executive director of Cincinnati's Bureau of Jewish Education. Rabbi Ruben also has deep roots in the Bay Area Jewish and secular communities. Prior to entering the rabbinate, he served as a partner in the law firm of Severson & Werson in San Francisco, and held lay leader positions on the boards of the Jewish Community Relations Council and the Jewish Bulletin of Northern California. Rabbi Ruben graduated from the University of California, Berkeley, with honors; the University of California, Hastings College of Law, in San Francisco; and Hebrew Union College, in Cincinnati and Jerusalem, where he studied as a Wexner Graduate Fellow. He also was in the inaugural class of Rabbinic Fellows of the Hartman Institute in Jerusalem.
Angela Taylor is the Head of School at Park Day School. She was formerly the Head of Convent of the Sacred Heart Elementary School for eight years, and served as Lower Form Dean at Stuart Hall for Boys from 2000-2012, and interim Head of School there during the 2004-2005 school year. Angela began her career in education as a homeroom teacher for grades 4 and 5 in Atlanta, and then as a math and science teacher to grades 6 and 7 in Oakland and Boston. She has a master's degree in School Administration from the University of Massachusetts in Boston and a bachelor's degree in Child Development from Spelman College for women in Atlanta.
Cheryl Ting is the Head of School at St. Paul's Episcopal School in Oakland. Prior to her current position she was Assistant Head of School at Redwood Day and has over 25 years of experience in education, 16 of which were in the classroom, designing and teaching literature and writing courses for grades 7 through the post-secondary level. She taught at both Lick-Wilmerding High School in San Francisco and the Bentley School in Oakland and Lafayette. During her tenure in these programs, she held various positions: English teacher, department chair, dean of multicultural affairs, 11th grade dean, director of admissions, affinity group advisor, and diversity club advisor. Cheryl has served on NAIS's Call-to-Action, the boards of the Mosaic Project and Asian Educators Alliance, and presented extensive workshops on the topics of equity and inclusion, diversity, leadership, and teaching and learning. She currently sits on CAIS's Elementary Board of Standards and Maybeck High School's Board of Trustees. Cheryl graduated from UC Santa Cruz with a B.A. in World Literature, and has completed graduate work in Comparative Literature and Cultural Studies at the University of Minnesota. She is excited to serve on the Board of Directors and bring her long and diverse experience in education to support CATDC's strategic work, vision, and community. She is the mother of two amazing humans, Maia, who is pursuing her career as a musical artist, and Dylan, who is an undergraduate in the architecture program at Pratt. Cheryl and her partner, Cameron (also an independent school educator) are rediscovering life without teenagers at home.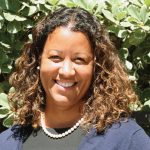 Jenn Foley Tolbert has served as the Head of School at Saint Mark's School, Altadena, CA, since 2015. Prior to that, Jenn served as the Middle School Director at Polytechnic School in Pasadena, CA; the Associate Director of Admissions at Campbell Hall School in North Hollywood, CA; and Director of Diversity and Middle School Director at the Gordon School in East Providence, RI. Jenn taught English and social studies for nine years before moving into administration. She holds a Bachelor of Arts in English from St. Michael's College and a Master of Arts in Educational Administration from Columbia University, Teachers College. Jenn serves on a variety of boards, including The Center for Early Education and the California Association of Independent Schools. She also serves as a faculty member for the NAIS Aspiring Heads Program.  In her free time, Jenn enjoys being with her family of six children and her husband. Jenn also enjoys gardening, cooking, playing basketball, eating ice cream, and listening to jazz music.