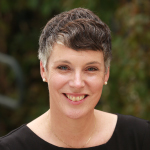 Dr. Melinda Bihn returned to her home state of California to lead French American and International in 2014. She has worked in both international schools in Europe and independent schools in the United States, and speaks French and German in addition to English. Melinda has a B.A. in English with a minor in French, a master's in comparative literature, a master's in the teaching and administration of English as a second language, and a doctorate in educational leadership. Her doctoral dissertation at the University of Pennsylvania focused on international students in independent schools. Melinda has been an independent school trustee and has served on the boards of the California Association of Independent Schools (CAIS) and the Center for Spiritual and Ethical Education (CSEE), and she was a 2019 Fellow at the Klingenstein Center for Independent School Leadership of Teachers College, Columbia University.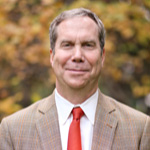 John Bracker became the Head of School for Polytechnic School on July 1, 2014, and prior to joining the Polytechnic community; John was the Head of School for Watkinson School in Hartford, CT where he served for 14 years. Mr. Bracker is a member of the Headmasters Association and the Country Day School Headmasters Association. Mr. Bracker is a member of INDEX which is comprised of collaborative groups from independent schools where data is shared to aid in decision-making, policy development, and strategic planning. Currently, Mr. Bracker serves on four boards, PFS! Partnership for Success, California Association of Independent Schools, California Teacher Development Collaborative, and the Center for Early Education. Mr. Bracker earned his Bachelor's degree from Haverford College, Haverford, PA and his Master's degree from Harvard University, Cambridge, MA.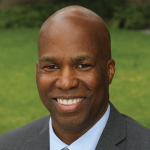 Roger Bridges is a lifelong educator and counseling professional who has worked with young people, families, schools, and community organizations for nearly four decades.  He currently serves as Assistant Head of School for Diversity, Equity, Inclusion, and Belonging at Windward School in Los Angeles.  He previously served as Associate Head of School for Advancement, Equity & Inclusion, and Counseling at Echo Horizon School in Culver City.   Mr. Bridges began his independent school career as Associate Director of Counseling at The Branson School in Ross, CA.  He has served as a facilitator and motivational speaker for schools and community-based organizations, including The Bill & Melinda Gates Leadership Institute, PACT Adopt (The Bay Area, CA), St. Lawrence of Brindisi School (Watts, CA), St. Mark's School of Altadena and St. Monica's High School (Santa Monica, CA).  Additionally,  he has been the keynote speaker for The Buckley School's MLK Jr. Service Day (Sherman Oaks, CA).  Nationally, Mr. Bridges has been a featured workshop presenter on issues of equity and inclusion at the annual National Association of Independent Schools (NAIS) Conference as well as the annual NAIS-sponsored People of Color Conference.  He is also the co-founder and co-director of the Empowerment and Engagement Coalition Conference for African American Youth (Greater Los Angeles Area).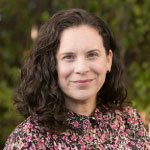 Baudelia Chavez Taylor is in her seventh year as Head of School at Crestview Preparatory School in La Canada, CA. Prior to her headship, she was the Director of Early Childhood Programs at The Center for Early Education in West Hollywood, CA. She spent the early years of her career as a teacher at Bellagio Road Newcomer School, a lab school for LAUSD that beta-tested second language programs. She is a graduate of the University of California, Los Angeles (UCLA) with a Bachelor of Arts in History with a Minor in Education. After receiving her certification in early childhood from UCLA, she completed an elementary credentialing program from National University where she earned her M.A. in Education specializing in Teaching and Learning in a Global Society. She compliments her work as an educator by serving as a member of the Los Angeles Advisory Board for Common Sense Media. Previously, she served as a trustee at the Maggy Haves School, where she focused her efforts on the Head's Evaluation and Audit committees. Also, she served as a trustee for a religious organization, helping spearhead its education and social action committees.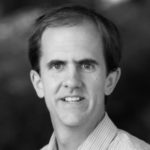 Andrew Davis is the Head of School at Mt. Tamalpais School in Mill Valley. He served as a Head of Middle School and Director of Admissions at Crystal Springs Uplands School before assuming his present responsibilities. Andrew taught middle school at both the Town School for Boys and Hamlin School while also founding a wilderness education program in Colorado. He holds and MBA and MA in Education from Stanford University.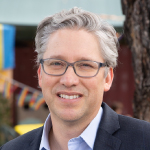 Jaime Dominguez is the Head of School at Oakwood School, a K-12 independent school in North Hollywood, California. Prior to Oakwood, Jaime was Head of School at Stuart Hall for Boys in San Francisco, a position he held for 14 years and before then he was a teacher and administrator at the American School in London from 1997-2005. During his tenure at the American School, Jaime served as assistant principal and principal of the middle school, taught middle school math and science, and coached Varsity and Junior Varsity basketball and tennis. Jaime began his career in New York City teaching 7th and 8th grade science as one of the earliest corps members of Teach for America. Following his time in New York, he taught middle and high school math and science in Austin,Texas. Jaime served on the Board of Teach for America Bay Area, and he is a founding board member and former board chair of the New School of San Francisco. The New School is a tuition-free public school whose mission is grounded in the tenets of inclusion, inquiry and personalized learning. Jaime is bilingual and grew up among an extended bicultural family in El Paso, Texas. He cultivated an early interest in the visual arts of ceramics, woodworking, and painting, to which he remains committed today. While attending Princeton University, Jaime was the President of the Ballet Folklórico Dance Company of Princeton. He received his B.A. in Biology from Princeton and his M.A. in Educational Administration from Michigan State University.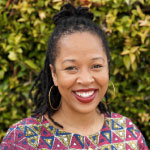 Nisa Frank is the Head of School at Prospect Sierra after serving as the Head of Lower School at The Hamlin School in San Francisco. Prior to her tenure at The Hamlin School, Nisa was the Assistant Head of Preschool and Lower School at Packer Collegiate Institute in Brooklyn, New York. Nisa taught 2nd grade for seven years at The Town School in New York, NY, where she also served on the Board of Trustees before becoming the Director of Admission at Waterside School in Stamford, Connecticut. Nisa also serves on the boards of Aspire Public Schools and the Bay Area Teacher Training Institute. Nisa holds a BS in child and adolescent development from San Francisco State University, an M.S. Ed. in early childhood education from Bank Street College of Education, and a M.S. Ed. in private school leadership from Teachers College at Columbia University (Klingenstein Center).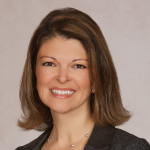 Jeneen Graham, Ed.D. is the Upper School Principal at St. Margaret's Episcopal School in San Juan Capistrano, CA.  Dr. Graham began her career in independent schools in South Florida as the Assistant Director of Admission at St. Andrew's School. After relocating to Southern California, she began her doctoral studies in the UCI/UCLA Ed.D. program and graduated in the summer of 2011. Her doctoral dissertation was entitled, Elements of Human Effectiveness: Intelligences, Abilities and Personality Traits that Predict Success and Fulfillment in Life. She joined the staff of the School of Education at UC Irvine first as the project manager for ST Math and then became the Assistant Director of the Center for Research on Cognition and Learning.  Prior to her work as Principal, Dr. Graham served St. Margaret's as the Academic Dean for 6 years.
In addition to her work at SMES, Dr. Graham has collaborated with edX, a provider of high quality online learning opportunities governed by MIT and Harvard, to develop the first ever high school MOOCs. She has shared her passion for assessment through a presentation called, Measuring What Matters: Linking Student Assessment to your Mission, which has been delivered at recent NAES, CAIS and ERB conferences.  She is also an active member of the CAIS Assessment Think Tank.
Dr. Graham holds a B.A. in Anthropology and a minor in Spanish from Dartmouth College in Hanover, NH.  Her Ed.D in Educational Leadership is from a joint program between UCI and UCLA.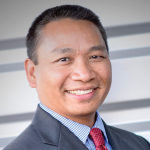 Phil began his headship at Marin Primary & Middle School in 2021. Between 2017 and 2021, he was the Head of School at Mid-Peninsula High School in Menlo Park. Prior to headship, Phil worked at The Branson School for 22 years, first as an English teacher and then in a variety of administrative roles. Phil currently serves on the boards of CAIS and Live Oak School in San Francisco, and he previously served on the Mark Day School board. He also taught at the NAIS School Leadership Institute between 2014 and 2019. Phil holds his BA in English, with a minor in Spanish, from UC Berkeley and his MA from Stanford.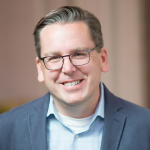 Ted Hamory is the Head of School at The Oaks School. Ted's career in education began over twenty-five years ago, as a bilingual teacher with Teach for America. Within a decade he had co-founded a small, bilingual charter school in downtown Long Beach, California. This school, which opened in 2000 with 70 students, brought progressive, public education to an underserved, ethnically diverse community. He then led the expansion of the school to three campuses, serving grades K-12, with 700 students. In 2010, Ted became the fourth Head of The Oaks School, a progressive K-6 school in Hollywood, where he is thrilled to help build on the school's solid reputation for creating thoughtful, compassionate students who love to learn. Ted earned a Masters in Business Administration from the University of Michigan's Ross School of Business, a Master of Arts in Education from Pepperdine University, and a Bachelor of Arts from Vanderbilt University, where he studied Economics and Spanish. Ted enjoys spending time with his large family of six children, ranging in age from 24 to 1 year old, reading and working in his garden.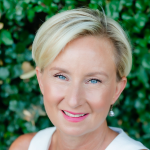 Chris Mazzola has been a teacher, coach, and administrator in independent schools for 32 years and has made working with teenagers her life's work. Chris is currently at The Branson School, where she has served as Head of School since 2016. Prior to Branson, Chris and her husband Rich, also an educator, spent 20 years at Thacher School in Ojai, CA and five years at St. Anne's Belfield School in Charlottesville, VA. Chris has a BA in French from Dartmouth College and a Master's Degree in Teaching from Vanderbilt University. She currently serves on the boards of the California Association of Independent Schools (CAIS), Leadership & Design, and The Cedars and previously served as a trustee at Mark Day School and Marin Shakespeare. Chris spends most of her free time in her garden, but can also be found playing tennis or pickleball when not tending her flowers and vegetables.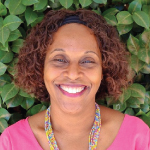 Dr. Tashon McKeithan is currently the Lead Director of Early Care and Education at UCLA.
She formerly served as the Executive Director of the Child Educational Center in La Canada and the Director of Early Childhood Programs at The Center for Early Education in West Hollywood. Tashon holds a Master's degree in Early Childhood and Elementary Education and a doctoral degree in K-12 Educational Leadership. She began her career teaching elementary school in the South Bronx. She previously worked as a teacher and administrator in public schools in the New York City Department of Education. While there, she worked to build external partnerships and has been the recipient of substantial grants used to rebuild an outdoor play space and to create a school-based free mental health clinic to support vulnerable families. Tashon is active in her local community and currently serves as co-chair of Culver City's Fiesta La Ballona committee and is running for the Culver City United School Board. As an educator with over 20 years experience, she champions for strong early childhood education, increased professional development for teachers and administrators, supports for social emotional learning and mental health as well as outdoor education.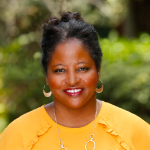 Dr. Trina Moore-Southall has been an educational leader in K-12 and Higher Ed. schools for over 20 years. Beginning her education career as an elementary school teacher, Trina has taught middle school and high school, and served as a dean of academic life and student affairs. She graduated with a BA in Law and Black Studies from UCSB, MA in educational psychology from CalState Northridge, and Ed.D. in educational leadership from Cal Lutheran University where her research focused on a sense of belonging for African Americans in independent schools. In her current position as the founding Director of Equity and Inclusion at Brentwood School, Dr. Southall is focused on creating an environment where all participants and constituents can be their best selves, irrespective of background, identity, experience and lifestyle. She has a passion and love for students, ensuring that the school is strategic about inclusivity with every constituent, in all conversations. As a Diversity Practitioner, Dr. Southall works with various schools, companies and organizations in the areas of professional development, consultation, keynote speaker and workshop facilitator nation-wide. She writes regularly for various publications and is a contributing author for Challenges in Integrating Programs for Diversity, Equity and Inclusion.
Meera Ratnesar has over 20 years of experience in teaching and administration at independent schools. At Bryn Mawr College, Meera majored in Mathematics, minored in education and was SGA president her senior year. During her college years, she student taught at the Baldwin School for girls and worked as an intern in their admissions office. For nine years, she was a math teacher at the Collegiate School in New York City. She was also a debate coach, director of community service, math department chair and the Director of the Collegiate Teaching institute – a summer fellowship for young teachers of color in independent schools. After Collegiate, Meera returned to her home state, California, and served as Head of the Upper School at Harbor Day School for five years and was appointed Head of School at Curtis School in Los Angeles in 2016. She has a masters in Mathematics education from Columbia University Teachers College and a Masters in Private school Leadership from the Klingenstein Center Columbia University. Meera is currently pursuing her Doctorate in Education from the University of Pennsylvania in Education Leadership. Meera serves on a number of boards and advisory councils including California Teacher Development Collaborative and the advisory council for The College Preparatory School. Her interests lie in innovative teaching and curriculum, diversity and inclusivity in independent schools, and change management in schools and education.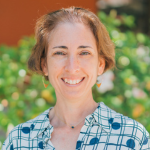 Alona Scott is the Head of School at The Buckley School in Sherman Oaks, where she has served since 2019.  Alona fell in love with teaching and systems thinking as a camp counselor at Camp Newman in Santa Rosa. After earning her undergraduate degree at Princeton University, where she wrote a senior thesis advocating for members of the LGBTQIA+ community to be able to have a Jewish wedding ceremony, Alona began her career at The Brearley School in New York City as a lower and then middle school teacher. She soon returned to school herself, earning a Masters Degree in Reading & Literacy at Bank Street College, and shortly thereafter becoming the Assistant Head of Brearley's Lower School.  Following her husband to San Diego, she became the Head of the Lower School at La Jolla Country Day School. Once again the "trailing spouse," she moved back to New York, where she became the Director of Middle School at Hackley, and became the mom to two great boys (now 13 and 15 - how time flies!).  Upon completing the Masters in Private School Leadership at Klingenstein, Alona was appointed Head of School at Keys in Palo Alto, where she served for six years before moving to Los Angeles. In addition to being a trustee at CATDC, Alona is a trustee at French American & International School in San Francisco, and the California Association of Independent Schools, and serves on the steering committee for the Los Angeles School Heads.  She's also a member of the Heads Collegiate Forum, the 1911 Group, and the Heads Network.  When in Palo Alto, Alona served on the board of Congregation Beth Am in Palo Alto, a community of 1500 families, and was an active volunteer at the JCC, also in Palo Alto.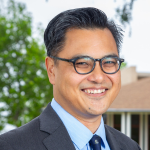 Ricco Siasoco (he/him) is an educator with more than 22 years of leadership experience. He is currently the Dean of Student Life and Culture at The Waverly School, where he supports students in navigating academic, co-curricular, and socio-emotional life. Ricco has served in senior leadership, classroom teaching, and diversity practitioner roles at The Urban School of San Francisco, The Chadwick School, The Ethical Culture Fieldston School, Prep for Prep, and Boston College. He is a frequent speaker and facilitator on diversity, equity, and inclusion topics including the NAIS People of Color Conference, Asian American Educators, NYSAIS Gender and Sexuality Diversity, and the NEH Institute on Immigration in California. He holds a BS from Boston University, an MFA from Bennington College, and is completing his EdD from Teachers College, Columbia University. Ricco is a board member at Marin Primary & Middle School, California Teacher Development Cooperative, and Kundiman, one of the nation's leading Asian American literary organizations. Ricco published a collection of short stories entitled The Foley Artist (Gaudy Boy Press, 2019).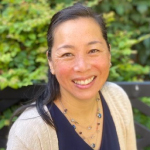 Cheryl Ting is the Head of School at St. Paul's Episcopal School in Oakland. Prior to her current position she was Assistant Head of School at Redwood Day and has over 25 years of experience in education, 16 of which were in the classroom, designing and teaching literature and writing courses for grades 7 through the post-secondary level. She taught at both Lick-Wilmerding High School in San Francisco and the Bentley School in Oakland and Lafayette. During her tenure in these programs, she held various positions: English teacher, department chair, dean of multicultural affairs, 11th grade dean, director of admissions, affinity group advisor, and diversity club advisor. Cheryl has served on NAIS's Call-to-Action, the boards of the Mosaic Project and Asian Educators Alliance, and presented extensive workshops on the topics of equity and inclusion, diversity, leadership, and teaching and learning. She currently sits on CAIS's Elementary Board of Standards and Maybeck High School's Board of Trustees. Cheryl graduated from UC Santa Cruz with a B.A. in World Literature, and has completed graduate work in Comparative Literature and Cultural Studies at the University of Minnesota. She is excited to serve on the Board of Directors and bring her long and diverse experience in education to support CATDC's strategic work, vision, and community. She is the mother of two amazing humans, Maia, who is pursuing her career as a musical artist, and Dylan, who is an undergraduate in the architecture program at Pratt. Cheryl and her partner, Cameron (also an independent school educator) are rediscovering life without teenagers at home.