CATDC is excited to offer two free sessions of 1-to-1 instructional coaching and leadership mentoring to our member schools. We invite you to read more about our coaches and mentors and schedule a call if you are seeking individualized encouragement and development during these uncertain times.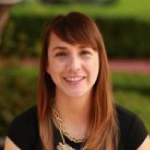 CATHY ARAGON
Schedule a 30-minute coaching call with Cathy Aragon. She is available to coach K-5 teachers on best practices as they design, deliver, and reflect on their online lessons. Cathy has a combined 16 years of experience in teaching, coaching, and professional learning development. Her expertise in Universal Design for Learning, and Diversity, Equity, and Inclusion work gives her a unique lens in thinking about what potential barriers students may have in accessing their online learning and helping them develop tools to be self-guided learners who are resourceful and engaged throughout the learning process. She is also a student of Elena Aguilar and Bright Morning's work in transformational coaching which has shaped her practice as a coach.
JOSIE BAHEDRY
Leading in isolation during these uncertain times is daunting. How do we reimagine our mission and vision online? How do we foster our school culture, morale and values, and be the compass of calm when we too are trying to find our true north? Brené Brown says, "Somehow we've come to equate success with not needing anyone. Many of us are willing to extend a helping hand but we're reluctant to reach out for help when we need it ourselves." Josie Bahedry believes that it is precisely in this time of extreme vulnerability that we as leaders need to ask for support. With over thirty years working in independent schools, as a teacher and administrator, Josie brings a depth of experience, relatability, humor and compassion to her interactions. She will be available to E-mentor educators in leadership roles for 1-to-1 meetings ranging from 20, 30 or 40 minute sessions to fit your busy schedules. You can check out her biography here.