For the past 20 years, CATDC has built community and created opportunities for California independent school educators to learn with and from each other, to become more skilled and responsive teachers and leaders in order to better serve students in a changing world.
The pace of change has accelerated exponentially during the global pandemic, summoning us to bring our creative energy, community sensibility, and collective energy to bear as we navigate uncertainty together. Our strategic priorities are now more important than ever.
Learn More About Our Four Priorities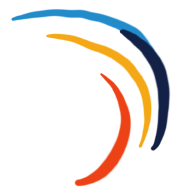 Understanding the need for independent schools to address the challenge of perpetuating systems of privilege and power, we believe that CATDC has a role to play in putting equity at the center for education overall, our schools, and ourselves. This is why having an equity lens on our internal systems is a priority for this next phase of CATDC's history. It is by making sure we are walking our talk that we can lead our schools and education to do the same.
bell hooks says it best: "Teachers must be committed to a process of self-actualization that promotes their own well-being if they are to teach in a manner that empowers students." It is imperative that CATDC understand what today's educators need most in order to thrive both personally and professionally, enabling them to reach their fullest potential and give back to the field. How we can best measure the impact we have on educators and through them, students, is a question we need to explore. 
Creating strong local and regional connections for independent school educators is what differentiates CATDC from other organizations. Close and connected relationships foster the deepest learning, and we all long to belong. At this moment in CATDC's growth, we want to be more intentional about what connection and belonging to the CATDC community really means. We have an opportunity to formalize and deepen what makes CATDC unique.
Organizational Sustainability
As an organization that cares deeply about educator development and supporting the best teaching and learning in all our member schools, we seek to secure strong future sustainability, both programmatic and financial, fostering increased member school engagement and greater educator participation. We look forward to exploring new possibilities in our membership model, programs, and other offerings while creating an efficient organization to support all that is possible.
As a flourishing nonprofit organization that has pivoted successfully in the time of COVID-19, CATDC is poised to be even more intentional and creative about our own growth, to set in place new structures and programs to better serve educator learning, deepen and extend our community, and build vital relationships that amplify individual development.