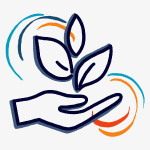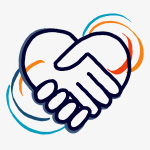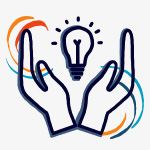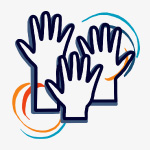 SOCIAL & EMOTIONAL LEARNING
Whether you are a classroom teacher, an aspiring leader, or an experienced administrator, our programs provide you with the opportunity to develop key skills and habits of mind to lead effective teams in positive, impactful ways.
With a focus on fostering joyous, safe, healthy, and supportive school communities, these programs provide tools and strategies to support the emotional well-being of students and adults.
Informed by the latest educational research, our programs provide opportunities to improve classroom practices and design coursework that will lead to more engaging and meaningful learning experiences for your students.
To ensure all students and school stakeholders have the opportunity to learn and thrive in our schools, we offer equity-centered programs that will increase your capacity to create responsive classrooms, inclusive curricula, affinity spaces, and school communities that are supportive of everyone.
Our reach extends to thousands of educators at hundreds of schools throughout California. Program participants have gone on to apply new skills, mindsets, and connections, growing as teachers and leaders.
The CATDC [offers] an amazing opportunity to grow professionally by learning in-depth from leading experts on the field about such important topics as the qualities of effective leadership, board governance, school finance, enrollment management, and advancement. Any school administrator who is interested in taking on more leadership duties or who simply wishes to understand school life and management better would benefit immeasurably from this program.
- Director of Teaching & Learning
I came to this program looking for tools for my classroom. I left excited to transform my school!
- Elementary Curriculum Coordinator
The CATDC Leadership Fellows program is a "must do" for educators who aspire to senior administrative positions. Through workshops led by accomplished school leaders, fellows learn the intricacies of being a school head. If you are thinking about assuming a leadership role, this program will get you ready.
- Athletic Director