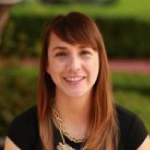 CATHY ARAGON 


Northern California Director and Managing Director of Programs
Cathy Aragon has a passion for creating engaging and equitable learning opportunities for students and adults. She has worked in education for fifteen years in both private and public schools in San Francisco. Before joining CATDC, she worked at San Francisco Day School as a second-grade teacher and most recently as an instructional coach. She is trained in Universal Design for Learning and seeks to apply those principles to adult learning, and is currently working on her Master's of Education with a special concentration on Equity and Social Justice from San Francisco State University. She received her multiple subject credential from the Bay Area Teacher Training Institute and holds a BA in History from Harvard University.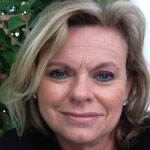 JOSIE BAHEDRY  


Central California Director of Programs
Josie Bahedry has worked in education for over 30 years. Her most recent role was as Director of the Village, leading the elementary division at Chadwick School. Prior to that Josie worked at The John Thomas Dye School in Bel Air for eighteen years as a classroom teacher, Dean of Faculty and Assistant Head of School. She has worked in the elementary divisions in independent schools in Virginia Beach and internationally in Abu Dhabi, UAE. For three years she was faculty on the CAIS Retreat for Experienced Teachers when she was introduced to the far-reaching impact of professional development for educators. She has presented at NAIS and CAIS on Faculty evaluations and at CAIS on developing a culture of mentoring new teachers in independent schools and on mindfulness. She is a co-presenter at ISM's Summer Institute, Leading the Effective Elementary Division. Josie hails from England and trained to be a teacher at St. Andrews College of Education in Scotland.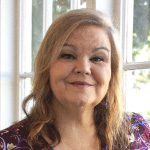 ELLEN BELLER  


Director of Finance and Human Resources
Ellen Beller is a consummate Business & Finance professional. Having worked in various businesses for over 30 years, she has spent the last 10 years making a positive impact in the success of non-profit and educational organizations. She loves working with others to refine processes and figuring out ways technology can assist us in building and maintaining thriving organizations.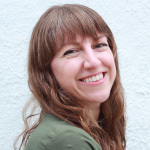 TRACY GALLAGHER  


Director of Communications, Marketing, and Membership
Tracy Gallagher is passionate about K-12 education and the ongoing learning necessary for personal and professional transformation. She began her education career in 2012 at Anova Education working in special education classrooms. And for the past 10 years, she has helped develop professional development programs for teachers and administrators, beginning with K-12 book publishing (Jossey-Bass/Wiley) and continuing in her current role as Director of Communications and Marketing for CATDC. She also serves on the board for the Luna Dance Institute, a non-profit organization that aims to bring creativity, equity and community to every child's life through the art of dance.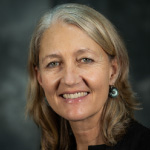 A lifelong educator of youth and adults, Lisa Haney believes deeply in the transformative power of education. She began her career focused on international and multicultural education, teaching in Japan, Mexico and Martinique before landing at the Athenian School in Danville, California. In her 25 years at Athenian she served in many roles, including international program director, literature teacher, and humanities department chair, before becoming dean of faculty development and a member of the leadership team. Beyond Athenian, Lisa has engaged in teacher education through UC Berkeley Extension, as well as the Berkeley and San Francisco Unified School Districts, and was selected for a year-long fellowship by the US State Department in 2006 to support teacher development in Tanzania. Lisa holds a B.A. in English from the University of California, Berkeley and a M.A.T. from the School for International Training, Vermont.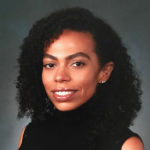 JANNAH TATE  


Online Program Manager and Southern California Program Associate
Jannah Tate knows first hand the impact confident, well-supported teachers can have on their students. As a product of, and teacher in, independent schools herself, she is dedicated to providing educators with meaningful and engaging professional development opportunities. In the past, she has worked as both a classroom teacher and a program coordinator to offer students a progressive, multicultural learning experience.