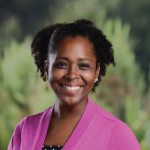 AMANDA RAYNOR 


Program Manager and Northern California Associate Director of Programs
Amanda Raynor (she/her) joins CATDC after 9 years at The Hamlin School in San Francisco and 12 years working in education. She is a California native having grown up in the Bay Area and Central Valley.  After receiving a bachelor's degree in Elementary Education from California State University, Chico, Amanda went on to pursue her Multiple Subject Credential, along with a Masters in Education that emphasized recruiting and retaining teachers of color.  Having been passionate about being an educator from a very young age, Amanda has known that supporting learners of all ages would be an essential part of her journey in education. In addition to working as a first and second grade teacher at Hamlin, she has served as an Associate Teacher Coach, and enthusiastically led the reimagining and coordination of affinity and interest groups for kindergarten through grade 4 at Hamlin.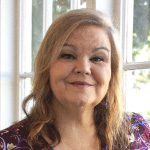 ELLEN BELLER  


Director of Finance and Human Resources
Ellen Beller is a consummate Business & Finance professional. Having worked in various businesses for over 30 years, she has spent the last 10 years making a positive impact in the success of non-profit and educational organizations. She loves working with others to refine processes and figuring out ways technology can assist us in building and maintaining thriving organizations.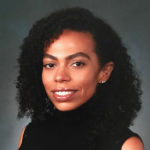 JANNAH TATE  


Director of Program Management and Southern California Associate
Jannah Tate knows first hand the impact confident, well-supported teachers can have on their students. As a product of, and teacher in, independent schools herself, she is dedicated to providing educators with meaningful and engaging professional development opportunities. In the past, she has worked as both a classroom teacher and a program coordinator to offer students a progressive, multicultural learning experience.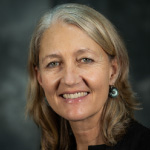 A lifelong educator of youth and adults, Lisa Haney believes deeply in the transformative power of education. She began her career focused on international and multicultural education, teaching in Japan, Mexico and Martinique before landing at the Athenian School in Danville, California. In her 25 years at Athenian she served in many roles, including international program director, literature teacher, and humanities department chair, before becoming dean of faculty development and a member of the leadership team. Beyond Athenian, Lisa has engaged in teacher education through UC Berkeley Extension, as well as the Berkeley and San Francisco Unified School Districts, and was selected for a year-long fellowship by the US State Department in 2006 to support teacher development in Tanzania. Lisa holds a B.A. in English from the University of California, Berkeley and a M.A.T. from the School for International Training, Vermont.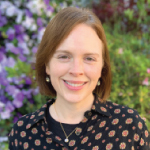 SHAUNA DAVIS 


Southern California Director and Managing Director of Programs
Shauna Davis' 20-year educational career is anchored in developing curricula and programs that expand perspectives and create meaningful change. She spent her formative years teaching in North Carolina, France, for the Los Angeles Unified School District, and at the Archer School for Girls. In 2012 Shauna joined the Marlborough School community as the Associate Director of Academic Technology, launching the Bring Your Own Laptop program and developing the hallmark Digital Education program. As the Director of Technology and Digital Education and member of the school's Senior Leadership Team, Shauna led the transition to remote, then hybrid teaching and learning. Her longtime focus on professional growth and equity includes Social Venture Partners' year-long antiracism cohort and the Museum of Tolerance's Social Justice Standards Training in partnership with Learning for Justice. Shauna earned her B.A. in French from Davidson College and M.A. Ed. from Wake Forest University.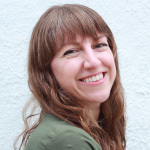 TRACY GALLAGHER  


Director of Communications, Marketing, and Membership
Tracy Gallagher is passionate about K-12 education and the ongoing learning necessary for personal and professional transformation. She began her education career in 2012 at Anova Education working in special education classrooms. And for the past 10 years, she has helped develop professional development programs for teachers and administrators, beginning with K-12 book publishing (Jossey-Bass/Wiley) and continuing in her current role as Director of Communications and Marketing for CATDC. She also serves on the board for the Luna Dance Institute, a non-profit organization that aims to bring creativity, equity and community to every child's life through the art of dance.