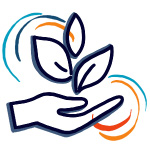 Our vision is to be the most inspiring and empowering source of connection, collaboration, and learning for California independent school educators, meeting them where they are and taking them to the next step of their professional journeys in order to better serve students in a changing world.

UPCOMING LEARNING OPPORTUNITIES
Growth Starts Here: Designing a Roadmap for Teacher Development through SuperVision, Feedback, and Evaluation
This program leads participants through an active roadmap for reimagining their schools' approach to teacher SuperVision and growth-focused feedback. Develop new models of teacher mentorship and support to navigate and embrace post-remote shifts in teaching and learning. Program facilitators, Karen Pavliscak, Associate Head of School for Teaching and Learning, and Maggie Cenan, Math Department Chair at the Archer School for Girls were part of a leadership team that engaged in a multi-year process to craft a more dynamic and responsive system to stretch teachers' growth edges and support their well-being.
Teaching for Climate Action, Environmental Justice, and Sustainability Across the Curriculum
This immersive and comprehensive ongoing program is designed specifically for teachers who are passionate about integrating climate action, environmental literacy, and sustainability across the curriculum. Five dynamic and interactive in-person gatherings and two online sessions are planned to occur at strategic intervals throughout the school year, allowing educators to deepen the development of their skills and knowledge and build a strong community of practice. Together, we can create a brighter and more sustainable future through education.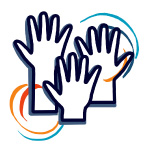 At CATDC, we believe that every young person and adult in our schools should be supported to thrive. Advancing equity is a core value and a strategic priority. This means that CATDC serves as a resource for educators and schools in the ongoing work of disrupting systems, practices, and policies that prevent full participation of underrepresented and underserved groups. We work in collaboration with the CATDC community to create more just and equitable schools.

UPCOMING LEARNING OPPORTUNITIES
Emerging Leaders (Southern California)
This program will provide new leaders and educators growing into leadership roles, with tools and strategies to transition successfully into their current position. Participants will engage in focused conversations around navigating colleague dynamics, becoming a supervisor, prioritizing tasks, and engaging in effective communication strategies.
Leadership Fellows Program
This Fellowship for experienced educators from throughout California supports the unique demands of independent school leaders—the only program of its kind in the state! Facilitated by two Heads of School (one former and one current), the Leadership Fellows Program offers time for personal reflection on one's leadership journey, practical knowledge and skill development specifically targeted to independent school leadership, as well as supportive professional connections.
Become a Member School Today
The California Teacher Development Collaborative does not discriminate on the basis of sexual orientation or gender identity expression, race, color, religion, ethnicity, national origin, ancestry, age, or any other characteristic protected by law.