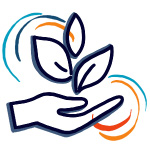 Our vision is to be the most inspiring and empowering source of connection, collaboration, and learning for California independent school educators, meeting them where they are and taking them to the next step of their professional journeys in order to better serve students in a changing world.

UPCOMING LEARNING OPPORTUNITIES
Leadership Fellows Program
This Fellowship for experienced educators from throughout California supports the unique demands of independent school leaders—the only program of its kind in the state! Facilitated by two Heads of School, the Leadership Fellows Program offers time for personal reflection on one's leadership journey, practical knowledge and skill development specifically targeted to independent school leadership, as well as supportive professional connections.
The Teaching Foundations program is designed to support the growth and success of all teachers—particularly those in their early years at independent schools—by focusing on foundational areas of teaching. Sessions are organized around the following topics: identity and culture (self, school, and learning environment); lesson design and pedagogy; building successful professional relationships; communication and feedback; and sustaining a career in teaching.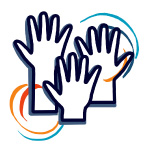 At CATDC, we believe that every young person and adult in our schools should be supported to thrive. Advancing equity is a core value and a strategic priority. This means that CATDC serves as a resource for educators and schools in the ongoing work of disrupting systems, practices, and policies that prevent full participation of underrepresented and underserved groups. We work in collaboration with the CATDC community to create more just and equitable schools.

UPCOMING LEARNING OPPORTUNITIES
Equity as Excellence is a unique opportunity for educators to learn research-based strategies, develop concrete tools, build community, and engage in guided practice to support equity work in their schools. Returning to an in-person setting, this five-day immersive Summer Institute will provide participants with the opportunity to be more strategic in the face of ongoing resistance, find renewal, and engage their radical imagination.
(Re)Engaging with the Work as White Anti-Racist Educators
This two-day virtual Summer Institute will offer the opportunity to deeply (re)engage in learning and dialogue about the worldly nature of whiteness and how we can better recognize it, examine it, and disrupt it. This program will help build community among white educators who are committed to understanding whiteness and its impacts in our schools and beyond.
Become a Member School Today
The California Teacher Development Collaborative does not discriminate on the basis of sexual orientation or gender identity expression, race, color, religion, ethnicity, national origin, ancestry, age, or any other characteristic protected by law.