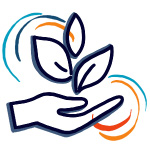 Our vision is to be the most inspiring and empowering source of connection, collaboration, and learning for California independent school educators, meeting them where they are and taking them to the next step of their professional journeys in order to better serve students in a changing world.

UPCOMING LEARNING OPPORTUNITIES
Decentering the Western Canon: Humanities Curriculum Cohort
Humanities educators have a critical role in supporting the affirming and illuminating experiences we want our students to have as they encounter diverse stories and voices. CATDC's Humanities Curriculum Cohort will provide a space where teachers can share what's working for them, get support on what's not yet working optimally in their classrooms, and pilot new strategies using critical friends or lesson study protocols. This group will also support navigating conversations with colleagues about culturally responsive teaching practices. Participants will gain classroom strategies, routines, and protocols that center the unique needs of their students.
Decolonizing Science Curriculum Series
In this interactive and practical series, science educators of all levels will engage with the concept of decolonizing their curricula, as well as reflect on concepts, tools, and resources that can be integrated into specific lessons and content. Shifting away from euro-centric, white supremacist structures and classroom power dynamics, participants will debunk the assumption that this work can happen more naturally in the humanities. Throughout the series, participants will have the opportunity to build or workshop lessons with fellow educators and develop a long-term plan for continuing this work within their departments, divisions, and school communities.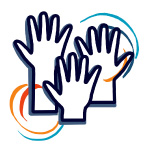 At CATDC, we believe that every young person and adult in our schools should be supported to thrive. Advancing equity is a core value and a strategic priority. This means that CATDC serves as a resource for educators and schools in the ongoing work of disrupting systems, practices, and policies that prevent full participation of underrepresented and underserved groups. We work in collaboration with the CATDC community to create more just and equitable schools.

UPCOMING LEARNING OPPORTUNITIES
Accountability in the Digital World: Navigating the Complex Social Media Landscape in Partnership with our Students
Our students' lives are intertwined with the digital world and they share that they often feel watched, but not seen, by the adults who mentor them. This two-part series will be facilitated by Dr. Devorah Heitner, educator and author of Screenwise: Helping Kids Thrive (and Survive) in Their Digital World and Growing Up in Public: Coming of Age in the Digital World, and Dashka Slater, New York Times bestselling author of The 57 Bus, whose most recent book, Accountable, tells the true story of the lasting impact of a racist social media account on the lives of a group of high school students. 
Supporting Neurodivergence in Early Childhood Education Through Sensory Regulation, Classroom Design, and Motor Development
This day-long workshop for early childhood educators will explore how to support neurodivergent learners through sensory regulation, classroom design, and motor development. The brain's readiness for learning is greatly impacted by the environment in which the learning takes place. When the brain becomes overstimulated, it may quickly become dysregulated. In a child, dysregulation often leads to many "challenging" behaviors. Oftentimes, by shifting our focus away from the behavior and instead looking for possible environmental triggers, we find ways to more intentionally set up our learning spaces for student success.
Become a Member School Today
The California Teacher Development Collaborative does not discriminate on the basis of sexual orientation or gender identity expression, race, color, religion, ethnicity, national origin, ancestry, age, or any other characteristic protected by law.