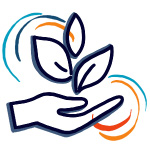 Our vision is to be the most inspiring and empowering source of connection, collaboration, and learning for California independent school educators, meeting them where they are and taking them to the next step of their professional journeys in order to better serve students in a changing world.

UPCOMING LEARNING OPPORTUNITIES
Leadership Fellows Program
This Fellowship for experienced educators from throughout California supports the unique demands of independent school leaders—the only program of its kind in the state! Facilitated by two Heads of School, the Leadership Fellows Program offers time for personal reflection on one's leadership journey, practical knowledge and skill development specifically targeted to independent school leadership, as well as supportive professional connections.
CATDC's Climate Leaders Alliance will help you and your school get grounded in all the facets of climate change: its global impact and local contexts;  its relationship with justice, innovation, and governance, and more. With access to hands-on projects and a diverse set of guest speakers and organizations, you will come away not only empowered to take action and ameliorate climate anxiety, but also with a community of other practitioners working alongside you.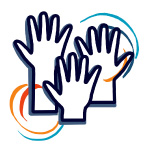 At CATDC, we believe that every young person and adult in our schools should be supported to thrive. Advancing equity is a core value and a strategic priority. This means that CATDC serves as a resource for educators and schools in the ongoing work of disrupting systems, practices, and policies that prevent full participation of underrepresented and underserved groups. We work in collaboration with the CATDC community to create more just and equitable schools.

UPCOMING LEARNING OPPORTUNITIES
Instructional Growth for Equity
In this year-long learning experience, teachers will engage in a research-based process to promote instructional growth and equity in the classroom. Educators will have an opportunity to reflect on their practice, generate questions regarding efficacy, gather data through observations, and receive feedback to promote new understandings and new practices.
Supporting Trans and Non-Binary Student Athletes
In this interactive, engaging, conversational, and very informative workshop, we will examine the current state of athletics and the policies that affect trans and non-binary athletes, review gender identities and inclusive language, and brainstorm ways to make athletic programs and institutions more equitable for all genders. This workshop will discuss athletes of all ages and in various athletic settings.
Become a Member School Today
The California Teacher Development Collaborative does not discriminate on the basis of sexual orientation or gender identity expression, race, color, religion, ethnicity, national origin, ancestry, age, or any other characteristic protected by law.