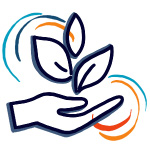 Our vision is to be the most inspiring and empowering source of connection, collaboration, and learning for California independent school educators, meeting them where they are and taking them to the next step of their professional journeys in order to better serve students in a changing world.

UPCOMING LEARNING OPPORTUNITIES
This ongoing program is designed to meet early childhood educators where they are on their journey to integrating anti-bias work into early childhood learning. The blended, ongoing format of the program strives to build community and create space for the reflective practices necessary when committing to this critical work.
Beyond Inclusion and Support
Together we will create space for conversations about leveraging our roles and positionalities to advance equity in our school practices, procedures, and systems. Participants will tap into their foundational strengths and navigate their emotions as they tackle racial challenges and seek to center equity within learning services.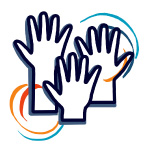 At CATDC, we believe that every young person and adult in our schools should be supported to thrive. Advancing equity is a core value and a strategic priority. This means that CATDC serves as a resource for educators and schools in the ongoing work of disrupting systems, practices, and policies that prevent full participation of underrepresented and underserved groups. We work in collaboration with the CATDC community to create more just and equitable schools.

UPCOMING LEARNING OPPORTUNITIES
This professional learning community is an opportunity for leaders of color in independent schools in California and the Northwest Association of Independent Schools (NWAIS) to reflect on and aspire forward in their journeys as leaders. Open to returning and new participants, this leadership professional learning community is for experienced, emerging and questioning leaders of color at all stages of their careers.
Supporting Trans and Non-Binary Student Athletes
In this interactive, engaging, conversational, and very informative workshop, we will examine the current state of athletics and the policies that affect trans and non-binary athletes, review gender identities and inclusive language, and brainstorm ways to make athletic programs and institutions more equitable for all genders. This workshop will discuss athletes of all ages and in various athletic settings.
Become a Member School Today
The California Teacher Development Collaborative does not discriminate on the basis of sexual orientation or gender identity expression, race, color, religion, ethnicity, national origin, ancestry, age, or any other characteristic protected by law.