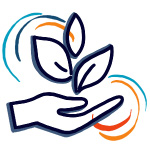 Our vision is to be the most inspiring and empowering source of connection, collaboration, and learning for California independent school educators, meeting them where they are and taking them to the next step of their professional journeys in order to better serve students in a changing world.

UPCOMING LEARNING OPPORTUNITIES
Gender Sexuality Professional Alliance
This working group of LGBTQ+* professionals will provide a unique opportunity for educators to connect in a confidential, respectful, and relaxed atmosphere. The ultimate goal is to develop a network of LGBTQ+ educators which continues well beyond our three meetings. Each meeting will work within a framework of healing justice and provide time for participants to share stories, ask questions, celebrate successes and identify strategies to address any challenges or concerns presented.
An unfortunate number of highly qualified educators lose the chance at a job they seek because of underdeveloped interviewing skills. This in-person workshop facilitated by Catherine Hunter is designed to give you insight into the magic of an outstanding interview—often the opportunity to vault into a position for which you are not-quite-qualified! We cover the interview process thoroughly from scheduling the meeting to writing the thank you note.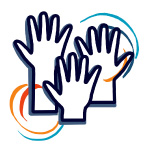 At CATDC, we believe that every young person and adult in our schools should be supported to thrive. Advancing equity is a core value and a strategic priority. This means that CATDC serves as a resource for educators and schools in the ongoing work of disrupting systems, practices, and policies that prevent full participation of underrepresented and underserved groups. We work in collaboration with the CATDC community to create more just and equitable schools.

UPCOMING LEARNING OPPORTUNITIES
Puppet Power: Engaging PreK-2nd Graders in SEL and Identity Development
To cultivate a classroom of risk taking, empathetic listening, and playful learning, CATDC staff member Amanda Raynor uses puppets and stuffed animals to support student learning. The use of puppets as co-teachers, learning partners, and members of the classroom community presents the opportunity for critical thinking, deep questioning, and imagination. Along with building confidence in speaking about the various aspects of their identity, students are authentically making connections, noticing assumptions, and learning social emotional skills through low-stakes playful conversations.
Meeting the Needs of all Learners: Introduction to UDL
This introductory course is designed to teach educators about the core concepts and foundations of Universal Design for Learning (UDL), practical applications of UDL to lesson design, and how to support flexible, inclusive instruction. We know from experience and neuroscience that individuals learn in varied ways. Universal Design for Learning provides educators with a lens to identify and reduce barriers that limit learning. Join us to discuss how all learners can meet high expectations.
Become a Member School Today
The California Teacher Development Collaborative does not discriminate on the basis of sexual orientation or gender identity expression, race, color, religion, ethnicity, national origin, ancestry, age, or any other characteristic protected by law.