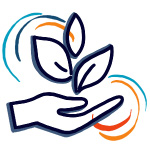 Our vision is to be the most inspiring and empowering source of connection, collaboration, and learning for California independent school educators, meeting them where they are and taking them to the next step of their professional journeys in order to better serve students in a changing world.

UPCOMING LEARNING OPPORTUNITIES
Meeting the Needs of all Learners: Introduction to UDL
This introductory course is designed to teach educators about the core concepts and foundations of Universal Design for Learning (UDL), practical applications of UDL to lesson design, and how to support flexible, inclusive instruction. We know from experience and neuroscience that individuals learn in varied ways. Universal Design for Learning provides educators with a lens to identify and reduce barriers that limit learning. Join us to discuss how all learners can meet high expectations.
Growing Up in Public: Mentoring our Students on the New Digital Milestones
This virtual workshop will support educators and school leaders in cultivating a positive culture of mentorship and digital wellness based on understanding the latest research on kids growing up in public. Rather than encourage students to be anxious that a misstep could cause them to be "canceled" or even jeopardize their admission to college, we can reframe the conversation about "digital footprint" to be a character-based conversation.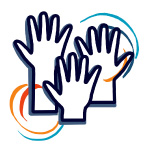 At CATDC, we believe that every young person and adult in our schools should be supported to thrive. Advancing equity is a core value and a strategic priority. This means that CATDC serves as a resource for educators and schools in the ongoing work of disrupting systems, practices, and policies that prevent full participation of underrepresented and underserved groups. We work in collaboration with the CATDC community to create more just and equitable schools.

UPCOMING LEARNING OPPORTUNITIES
APISA Study Group: Deconstructing the "Model Minority" Myth
This two-day study group is a continuation of the APISA (Asian, Pacific Islander, South Asian) Study Group that began in June 2021 and continued through June 2022. This program is an opportunity to connect with other APISA educators in an affinity setting that will provide a safe and generative space to self-reflect, share stories, and learn from each other's experiences.
Join CATDC this summer to explore innovative approaches to social justice pedagogy and practices. The Principles of Critically Conscious Education will guide the arc of the institute, helping you to build belonging, elevate equity, and inspire change in your schools. Let's disrupt the status quo together in the service of creating transformational change
Become a Member School Today
The California Teacher Development Collaborative does not discriminate on the basis of sexual orientation or gender identity expression, race, color, religion, ethnicity, national origin, ancestry, age, or any other characteristic protected by law.