Black Lives Matter: Resources and a Commitment from CATDC

We are angry and sad. The recent horrific murder of George Floyd, coming on the heels of the killing of Ahmaud Arbery and Breonna Taylor, has sparked global outrage and we join the collective call: the violence against Black men and women must stop. During this time of grief and protest, john a. powell, Director of the Othering & Belonging Institute, offers a glimmer of hope, "While the Black community has raised its voice to say enough, their voices have been joined by other voices and other communities in many parts of the United States, and indeed the world."


The students in our schools will be the leaders of tomorrow. Many of them are leaders today and hungry for more opportunities to be positive agents of change. Are we preparing them to raise their own voices and fight oppression? How are we preparing ourselves?


In May we released our Five-Year Strategic Plan, and while Equity at the Center was outlined as a top priority, the urgency to take action against anti-Black racism within independent schools and our larger communities was not explicitly stated. Black Lives Matter, and if we don't take action, we will continue perpetuating systems of white privilege and power. As a start, CATDC is committed to and wants to be held accountable for these goals: evaluating and evolving internal systems, bringing an equity lens to hiring practices, better supporting facilitators, offering new leadership opportunities, and always asking the question: How are we centering the most vulnerable?


We believe independent school educators can and must be equity leaders in their schools. And we want to acknowledge the Black leaders in our community that have designed and facilitated CATDC programs that have strengthened our community as a whole and shed light on our schools' most urgent needs.


Our focus on reflection and developing our practice is an important avenue to real change. We will continue to explore new ways to be as responsive as possible, providing opportunities to connect and collaborate, grow personally, and gain the skills, knowledge and awareness needed to support your students from all backgrounds to reach their greatest capacity and work to create a better world.


There is a lot of learning ahead for all of us. In the words of Tamisha Williams, CATDC facilitator and educational consultant: "Long before COVID-19, extreme inequities and injustices existed within and created a firm foundation for our education institutions. Learning to emergency teach online is not your only call to action this summer. Addressing the pandemic and terrorism of racism that floods our lives daily is our top priority."


Below are some resources to get you started: beginning with the reflection necessary to spur action and achieve lasting change. Let's get to work.


Study and self reflect

A Summer WORKbook for Educators
15 Books (and Anti-Racist Resources) to Add to Your Summer Reading List
Reflecting on George Floyd's Death and Police Violence Towards Black Americans
An Antiracist Reading List: Ibram X. Kendi on books to help America transcend its racist heritage

Speak up! Be an equity leader in your spheres of influence

Opportunities for White People in the Fight for Racial Justice
Brené with Ibram X. Kendi on How to Be an Antiracist
How to Root Out Anti-Black Racism From Your School

Prepare for courageous conversations with your students

Talking to Children After Racial Incidents
So What Do White 4th Graders Have to Say About Race?
Teaching About Race, Racism and Police Violence

Learn with the CATDC community and beyond

Restorative Justice Practices
Anti-Racist Study Group: White Fragility
Equity as Excellence
Culturally Responsive Distance Learning Webinars



As always, reach out if there is any way that we can support you. And beyond this invitation of support we also ask for the gift of feedback; they go hand in hand as we all commit to do better.

---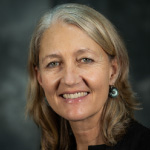 Lisa Haney has served as the Executive Director of the California Teacher Development Collaborative since 2017. Prior to her current position, she worked for 25-years at the Athenian School in many roles, including English teacher, international program director, and humanities department chair. In her most recent capacity as dean of faculty development, Lisa spearheaded a process to develop Athenian's Standards of Excellent Teaching and design a comprehensive new professional development and evaluation program.