A Letter from Incoming Program Manager, Amanda McFadden
I am thrilled to introduce myself as the newest member of the CATDC team, stepping into the role of Program Manager. The opportunity to join this organization dedicated to empowering educators and fostering professional growth truly excites me.


I have long been passionate about education and have had a hand in it for the last 12 years. Starting as an extended care and study hall teacher while completing my teaching credential, I saw the profound impact on students from educators who knew their intentions and strengths. Once I began in my own classroom as a music teacher at Woodside Priory School and subsequently at Sonoma Academy, I was in awe of the magic that students brought into the classroom, and eager to find new ways to meet students' needs through collaboration with other teachers and music education colleagues. I loved trying new things in the classroom, empowering students through music and passionate commitment to the craft and to each other.


In 2021, I decided to step away from the classroom and into the Educational Technology space. As a Customer Success Manager with Imagine Learning, I was able to look at Education through a different lens, working with the nuts and bolts of integrating digital curriculum into the classroom. It was energizing to work with educators, superintendents, technical directors, and internal teams to see how all of the folks came together to meet the needs of the students and strive towards educational goals. As Program Manager, it makes me very happy to know that I will be able to be a steward in spaces that will provide deep, valuable collaboration for teacher-leaders and administrators.


As I step into this new role, I am committed to bringing both my intellect and my compassion to the team. My aim is to foster meaningful collaboration, ensure transparent communication, and provide support as I begin on a journey of discovering the valuable contributions CATDC offers to our Independent school community. I connect deeply with the values of CATDC. As educators, we are stronger together. When educators feel empowered and inspired, they are able to find the light in their students and their colleagues. I am filled with anticipation as I prepare to engage with CATDC members, reconnect with familiar faces, and forge new connections.


---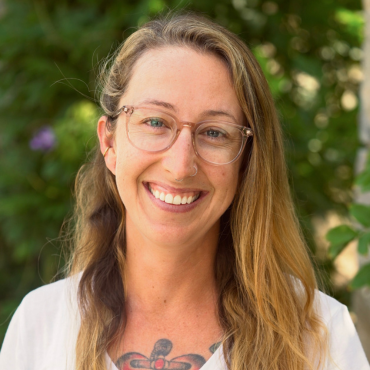 Amanda McFadden has been immersed in the field of education since 2011. She received her Master of Music in Choral Conducting from the University of Delaware and her Bachelor of Music in Music Education and Single Subject Teaching Credential from San José State University. While at the University of Delaware, Amanda mentored the Junior Instructors: a group of undergraduate and graduate student teachers as they worked with music students teaching private lessons. She was also the director of Neuro Notes: a choir for people with Parkinson's Disease. She has worked as both an instrumental and choral music teacher for students from 4th grade through high school at Woodside Priory School, Sonoma Academy, and Strawberry Elementary School. Amanda is passionate about fostering strong community spaces and has done so in her classrooms and community groups. She stepped into Educational Technology in 2021 as a Customer Success Manager for Imagine Learning, where she worked with over 70 school districts around the state of Oregon. Amanda is actively involved in musical performance and education space, currently as the Associate Director of Sonoma Bach, an early music choral organization. Outside of her work, Amanda enjoys cooking, playing volleyball, reading, listening to podcasts, getting outside for a run, and spending time with loved ones.
---