A Letter from Incoming Northern California Associate Director, Amanda Raynor
I want to express my joy and enthusiasm about becoming the next Program Manager and Northern California Associate Director of Programs beginning July 1, 2022! As an educator who values community and belonging and thrives in a joyful environment, I am eager to bring my whole self to this role. Being a member of a diverse team, I look forward to the opportunity to learn from those around me and collaborate to design and execute programming that is valuable, engaging, and enjoyable. My hope as I join this incredible team is to support and guide new teachers in their professional learning and early careers, to work with educators on their goals of creating affinity spaces for students, and to develop and offer programming specifically for lower school teachers that is accessible, applicable, and inspiring.


One of the first CATDC programs I attended was for Aspiring Leaders of Color. In this cohort, I was able to foster and build connections with a variety of educators, at different points in their careers, and with different roles and goals. I'd wait patiently for our meetings, eager to discuss our experiences and learn from those around me. To hear from diverse heads of school and leaders outside of schools was eye opening and inspiring. This is what initially began my thinking, "It's possible that working directly within schools might not be a part of my future plans." This thought came as a surprise for me, since my vision had been to remain a staple in the community I was invested with. However, the self work and deep dive led by Alison Park from Blink Consulting, encouraged us to expand our thinking and dream big! And so my search was launched for what was to come next.


Attending CATDC's Women + Leadership conference virtually the past two years, has given me the opportunity to put to use the tips and skills I had gathered from my cohort and explicitly see the value of connecting educators and bridging schools across the state of California. CATDC has played a crucial role in my transition to leadership, and I am passionate about my continued growth alongside many of you, as I work with our dedicated team, outstanding facilitators, and program participants.


As I move into this new role, I am eager to brainstorm new ideas, plan robust and meaningful programs, and to remain in partnership with new and veteran educators across the state. Knowing that the past three years have forced us to begin a conversation long overdue, I see the importance in prioritizing discussions on struggles that our communities have gone through. When considering the mental health and retention of teachers, another goal of mine will be to find resources, tools, and facilitators that will honor and acknowledge the tumultuous road we have been traveling on.


With great excitement and anticipation, I am looking forward to and am honored to have the opportunity to create for others a similar environment for professional development as has been provided for me.


---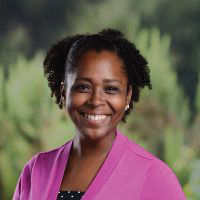 Amanda Raynor (she/her) joins CATDC after 9 years at The Hamlin School in San Francisco and 12 years working in education. She is a California native having grown up in the Bay Area and Central Valley. After receiving a bachelor's degree in Elementary Education from California State University, Chico, Amanda went on to pursue her Multiple Subject Credential, along with a Masters in Education that emphasized recruiting and retaining teachers of color. Having been passionate about being an educator from a very young age, Amanda has known that supporting learners of all ages would be an essential part of her journey in education. In addition to working as a first and second grade teacher at Hamlin, she has served as an Associate Teacher Coach, and enthusiastically led the reimagining and coordination of affinity and interest groups for kindergarten through grade 4 at Hamlin.
---