Restorative Justice Practices: Supporting Students and Faculty in Varying Learning Environments
SESSION 1: June 22, 2020 | 9:00am - 12:30pm
SESSION 2: June 23, 2020 | 9:00am - 12:30pm
ABOUT THIS ONLINE WORKSHOP
Given the current social and political landscape, this workshop will explore the intersection between restorative practices and identity. The facilitators will begin by diving into the principles of Restorative Justice (RJ), highlighting methods that support school communities to grow and that reinforce core values in-person and in a virtual learning platform. The facilitators will address how RJ principles can help students and faculty build community and restore relationships when harm occurs, and can be used to positively impact school culture, discipline, and academic needs. During this two-session institute, participants will receive tools and resources, engage in small group discussion, and have the opportunity for individual reflection and application. Participants will also discuss climate and culture through a DEI framework. Participants will explore how using a DEI lens leads to an evolution of community values and a strengthening of positive relationships during difficult conversations and conflicts.
Day 1: Foundational Work in Restorative Practices
What is Restorative Justice and how does it differ from traditional discipline practices?

What are ways RJ is used through an independent school lens?

How can RJ guiding questions and principles help identify and reinforce values in schools?
Day 2:  Restorative Practices and DEI
How do RJ practices help communities rethink school rules and policies that may be unintentionally racially, economically, or socially biased?

How does a Diversity, Equity, and Inclusion framework support school climate and culture?

How does RJ foster social-emotional learning in order to support student behavior expectations already in place?
Attendees are encouraged to have "dilemma" questions, student handbooks, and school artifacts to work with as they imagine RJ at their schools. We will provide sample documents, question frames and templates to support this work. The goal will be for attendees to leave with a working document or artifacts tailored to their school's context.  Once attendees sign-up, the workshop facilitators will request information to help guide a more responsive, inclusive, and engaging work time.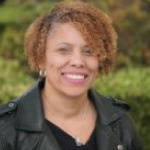 Dr. Ruth Bissell has worked in both independent and public schools for the past fifteen years. Over her fifteen years in education she has implemented restorative practices with middle school and high school students that has included the development of peer courts, the use of co-crafted restorative contracts, redesign of schoolwide discipline policies, teacher and parent education on restorative approaches. She is the current middle school division head at SF Day and committed to using restorative practices to support student learning.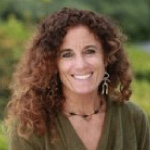 Betsy Brody has worked in educational institutions for 27 years, both in the classroom and as an administrator. Her journey began in France where she taught ELL ranging in age from 5 to 85 in public schools, specialized educational industries, and private homes. Upon her  return to San Francisco, she worked in a bilingual independent school, providing administrative support to the middle and high school principals for a few years before joining the admissions office. Her belief in the essential value of cross-cultural communication drives her personal and professional commitment to diversity, equity, and inclusion, a framework she has applied for over a decade as Director of High School Admission. Five years ago she joined San Francisco Day School as Director of High School Counseling and Co-Director of Diversity.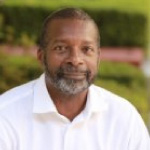 Loren Moyé has been teaching for twenty-six years, nineteen of those years at San Francisco Day School. Prior to coming to SF Day, he taught in the San Francisco Unified School District. His teaching experience covers third and fourth grades, all subjects, and seventh and eighth grade math. He was formerly a co-director of Aim High, a free summer program for low income middle school youth in the Bay area. He is currently the Director of Diversity and Dean of Faculty at SF Day and on the staff for the National SEED Project.
Cancellation Policy
Life happens. We understand that there will be times when you cannot attend a workshop that you have registered and paid for. We strive to be as helpful and flexible as possible when things out of your control happen. Please visit our FAQ page for detailed information about our cancellation policy and answers to frequently asked questions about enrollment and membership.