The Growing Learning Community in Central California

What do you get when you take a dash of ocean swims at sunrise, a bushel of chopped wood to heat the water for your showers, a spot of student-led TEDx, a scoop of Getty Foundation Discipline Based Art Education, and add an owl mascot named Swoop, a live-in fellowship program for young educators, an annual gymkhana, which includes scooping a silver dollar from the ground while in the saddle? You get some of the many dynamic opportunities found on the campuses of our newest CATDC member schools in Central California.


Entering its twentieth year serving the professional development needs of educators in the northern and southern parts of California, the CATDC has been successfully extending its reach into Central California and expanding its impact. We have had a small but mighty beginning with six anchoring schools joining the CATDC. Along with Crane Country Day School who hosted our kickoff workshop ten months ago, Laguna Blanca School, Santa Barbara Middle School, Thacher School, Marymount of Santa Barbara, and The Midland School have joined the ranks of the 120 CATDC member schools in California.


The uniqueness of our independent schools is on full display in our Central California member, some of which were founded at the inception of the independent school movement in California. In fact, when Lisa Haney, CATDC's Executive Director, and I recently met with Christopher Barnes, Head of The Midland School in Los Olivos, he shared that he has a letter in the archives written by Midland's Founder, Paul Squibb, to some fellow heads in the area which sparked the birth of CAIS.

At our most recent workshop hosted by Crane School, founded over 90 years ago, participants from all six of our newest member schools delved into project-based service learning led by Marissa Nadjarian. It was inspiring to see educators find connections and make plans to stay in touch after the workshop–definitely signs of the collaborative community growing throughout California!


We are slowly growing the workshop offerings in Central California as we get to know the needs of our member schools. On March 9, 2020, Steve Barrett from Wildwood School will facilitate Build a Better Advisory Program through Backward Design. In May, Matt Balano, Diversity Equity and Inclusion Director at Thacher, will be taking us on a deeper dive into Equity, Inclusion and Ethnic Studies at Thacher School in Ojai. Stay tuned for more upcoming opportunities.


Local collaborations between independent school educators is what makes the CATDC unique. Furthermore, many of the expert-led workshops are facilitated by educators from CATDC member schools. Presenting a workshop is a great opportunity to broaden your skills as a leader, share your experience, and further your own professional growth. The CATDC welcomes workshop proposals by teachers and administrators and is currently accepting proposals for the 2020-2021 school year for workshops across California: in the Bay Area, Southern California, and in our newest community of Central California.


---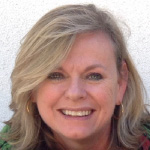 Josie Bahedry has worked in education for over 30 years. Her most recent role was as Director of the Village, leading the elementary division at Chadwick School. Prior to that Josie worked at The John Thomas Dye School in Bel Air for eighteen years as a classroom teacher, Dean of Faculty and Assistant Head of School. She has worked in the elementary divisions in independent schools in Virginia Beach and internationally in Abu Dhabi, UAE. For three years she was faculty on the CAIS Retreat for Experienced Teachers when she was introduced to the far-reaching impact of professional development for educators. She has presented at NAIS and CAIS on Faculty evaluations and at CAIS on developing a culture of mentoring new teachers in independent schools and on mindfulness. She is a co-presenter at ISM's Summer Institute, Leading the Effective Elementary Division. Josie hails from England and trained to be a teacher at St. Andrews College of Education in Scotland. Currently living in Santa Barbara, Josie is the CATDC's Central California Program Coordinator, growing programming and community in Central California.