Learning by Teaching: Experiential Education in Action for New Educators

At the heart of Crane Country Day School's mission is experiential education. Teachers are challenged with creating thought-provoking experiential lessons, which often include culminating projects and events. Similar to educators at any institution, creating successful curriculum is constantly balanced with time management and manpower. To enrich the learning environment at Crane School, more educators were needed in the classroom to aid in the evolution of experiential instruction.


Head of School Joel Weiss had, for many years, been envisioning a teaching fellows program that would bring eager, young educators to Crane's campus. The concept for the program hinged on a symbiotic relationship between the school and the young educators—the school would support and nurture the teaching fellows, while the fellows in turn would provide the school additional resources to successfully implement hands-on learning and fresh perspectives in the field of education. We envisioned a relationship where fellows would have a "seat at the table"—be trained as additional teachers and contributing to the school in a meaningful way.


One early challenge to the program was attracting young educators to the Santa Barbara area due to the high cost of living. In 2013, the vision for the program was realized when a long-time supporter of the school bought a home adjacent to the Crane campus and had it fully renovated for the program. This residential opportunity continues to be a significant factor in attracting the best young educators from around the country. In addition to free housing, fellows receive a $25,000 stipend for each year in the program.


The Fellows Program Realized
Weiss's vision became a reality in 2014-2015, the inaugural year for Crane's Center for Experiential Education Residential Teaching Fellowship Program. Similar to Crane's hands-on learning for students, four teaching fellows are immersed in a dynamic and innovative environment that combines rich professional development with daily opportunities for practical application that allows them to gain insights, perspectives, and practice in the field of teaching. During their two years at the school, teaching fellows build relationships with mentor teachers, students, and the Crane community.


Fellows are paired with an experienced mentor teacher for each year in the program. The majority of fellows spend their first year in the Lower School (kinder–5th grade) and their second year in Upper School (6th–8th grade), which provides two distinct experiences within the school's K–8 model. Mentor teachers guide fellows in many facets of classroom life—lesson planning, small and large-group teaching, experiential culminations, and day-to-day support as fellows grow into more experienced educators. By having fellows immersed in each day, they have the time to learn from an experienced teacher, and can gain perspective on themselves as educators.


Boot Camp
Elizabeth Keadle (assistant to the head of school) and Karen Ohrn (second-grade teacher) are the directors and they create the framework for the program each year, which begins with a full-day fellows boot camp two weeks before the school year begins. Boot camp is designed to be a community-building day, where fellows get to know one another and the co-directors. The directors review Crane-related methods, including training in Responsive Classroom techniques, and provide a basic overview of the school's routines and policies. In addition, the school's psychologist works with the fellows to scaffold healthy communication with regard to cohabitation—free housing is a benefit for the fellows, and is an additional opportunity for the school to support young people as they enter professional life.


In addition to being with their mentor teacher each day, fellows have additional learning opportunities that are coordinated by the directors. The fellows and directors have lunch together once a week to discuss books and articles about pedagogical topics and classroom management challenges. Guest speakers, made up of a wide range of teachers at the school, lead additional sessions on a wide range of topics from classroom organization, to experiential lesson building, to personal journaling. The school supports fellows in attending conferences and visiting area schools, as well as UCSB Arts & Lectures series and concerts at the Santa Barbara Bowl.


The Power of Reflection
One significant component of the fellow's program is the emphasis on self-reflection. First, fellows are asked to write monthly accounts about their personal experiences in the classroom. This offers fellows a platform to highlight the highs and lows of classroom teaching; more importantly, these personal reflections memorialize snapshots of significant moments that each fellow experiences. Second, fellows are also invited into all classrooms across campus to observe teachers at all grade levels. The goal of these visits is to provide fellows an expansive view of the variety of teaching styles that exist within the school's model. In formalized monthly observations, fellows consider how they may implement what they see in a classroom into their own teaching.


Fellows are provided additional opportunities to work with students and colleagues outside a classroom setting. Each fall, for example, the middle school students and teachers embark on weeklong trips. Fellows are invited to be chaperones on these trips, which go to destinations such as Catalina Island, Yosemite, and the American South. These trips have a tremendous impact on fellows—community between colleagues and students is built, and unique teaching opportunities are introduced.


Opportunities to Lead
Crane School also has a unique program called Lower School Spring Study Week, which takes place the week before spring break. Teachers in grades K–5 design curriculum that takes a deep dive into a theme, culture, or time period. For the entire week, students are instructed through experiential workshops in cross-age groups. This week is also an exceptional opportunity for teachers to collaborate with one another. Fellows are each paired with a lead teacher to not only design and implement a workshop, but to transform the learning space to elevate the experience for the students. This week has always been a highlight of a fellow's experience at the school.


Along with their work in the classroom, the fellows lend a helping hand in after-school activities that include tutoring at homework club, teaching after-school enrichment classes, and coaching sports. Though these opportunities are not required, a majority of fellows participate in at least one activity.


During the second year of the program, the directors support fellows as they transition to their next career opportunity. Job placement workshops are hosted, application materials are polished, and mock interviews are scheduled. Graduates have chosen a wide variety of career paths, which have included: classroom teaching, graduate school, and outdoor education. In addition, Crane School has invited two former fellows to become full-time teachers.


Crane School's Teaching Fellowship Program has enriched the lives of the entire school community for the last six years and the school looks forward to the new fellows it will continue to welcome each year.


Know someone who may be interested in Crane School's Teaching Fellows Program? Crane School is currently accepting applications for the 2020-2021 school year. For more information, please check out the fellowship webpage.




---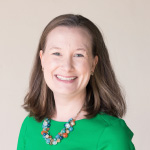 Elizabeth Keadle is the executive assistant of the head of school at Crane Country Day School, a K-8 independent school in Santa Barbara that was founded in 1928. For the last three years, she has also served as co-director of the teaching fellows program. Prior to moving to California, Elizabeth taught writing and literature courses to undergraduate students. She holds two Bachelor of Arts degrees in English and history and a Master of Arts in English from West Virginia University, and a Ph.D. in English from the University of Louisiana Lafayette. She is a mother of a spunky two-year-old daughter and enjoys hot yoga, reading, cooking, and spending time with her family