Strengthening School Communities through Intentional Relationship Building

As an instructional coach at San Francisco Day School, I often found myself in situations where I was straddling two worlds. With one foot in the teacher world and one foot in the administration world, it felt like I was straddling a fault line, hoping the rumblings below the surface wouldn't manifest into the Big One.


Many schools would like to think that these divisions don't exist, that we are on the same team: TEAM KIDS! And while that is true, we are not doing our communities any service by denying that different stakeholders in schools can at times have very different perspectives and priorities. Susan Scott, who wrote Fierce Conversations: Achieving Success at Work and In Life One Conversation at a Time, uses the metaphor of a beach ball to describe this phenomenon. She describes organizations where different members stand on different stripes of a beach ball and are only able to see and experience the stripe on which they stand. In this situation, it can be hard to imagine the organization from any different perspective than from the one that is immediately in your eyesight.


My job as an instructional coach in many ways was all about helping people see the different stripes, one conversation at a time. One of the best on the job professional development opportunities I had in my role was the ability to go "stripe hopping" by engaging with a wide range of students, teachers, staff members, and school leaders. In conversations with different community members, I was able to see and hear what they felt were priorities from their perspectives. Borrowing from the check-in protocol David Mochel shares in Applied Attention—which I was introduced to through the CATDC's ongoing program, Leadership 101—I learned that a great deal of information can be gained from asking these simple questions:


How are you doing?
What feels important right now?
What kind of support do you need?
But it wasn't enough for me to experience these new perspectives, I realized that in order to challenge this "beach ball phenomenon" other people needed opportunities to see what was on the other stripes, too.


Yes, moments for stripe hopping can happen organically for anyone in a school. You could choose to sit next to someone you don't directly work with at lunch or in a staff meeting. You could walk into someone's office or classroom to have a face-to-face conversation rather than sending yet another email. And when you are there, you could linger, and listen, and observe. If you do speak, you could ask those three David Mochel questions. You could be curious. Better yet, you could be nosey! You could make their business your business and care about what they care about. Or at the very least care about why they care. But also know that we are creatures of habit. It is far easier to stay on your stripe. It's comfortable. You know it well. There are so many excuses to not stray. Any change we want to make starts with an intention. The more we want to change our habits, the more intentional we need to be, as individuals and as organizations that support individuals seeking to transform, seeking to look beyond their stripe.


Any time a community can organize intentional, structured, and well facilitated opportunities for faculty, staff, and administrators to meet, to work, and to learn alongside each other is an opportunity to see a larger piece of the organization and to care about it in a way that is more nuanced and holistic. Some of the opportunities our school intentionally provided included professional learning communities comprised of community members from different departments, grade-levels, and divisions; instructional rounds, where groups of teachers observed different classrooms with an inquiry question in mind; school-wide professional learning days, when teachers and staff members taught each other; and off-site professional development, where we sent groups who could bond during and between workshops.


Now I am doing stripe hopping on a larger scale. I recently left my school to join the CATDC as the Northern California Associate Director of Programs. In doing so, I have had the realization that most schools are on their own stripe. Working at the CATDC has been a wonderful opportunity to meet people from different schools and see the independent school landscape from a larger perspective. Like I wanted for my colleagues at my school, my hope is that workshop participants experience the sensation of stripe hopping through the connections they make with fellow educators, especially those from other schools.


While standing with my feet on two (or more) stripes did feel confusing and precarious at times, it was also an opportunity to see more perspectives at once, which whetted my curiosity to want to see more and then share what I saw with others. Listening to others and sharing perspectives helped me to not only clarify the size, shape, and color of the whole landscape, it helped me better see the spot on which I stood.


---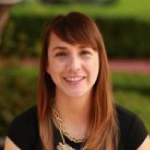 Cathy Aragon is the Northern California Associate Director of Programs for the CATDC. She has worked in education for fifteen years in both private and public schools in San Francisco. For the past nine years at she was at San Francisco Day School where she began as a second-grade teacher and most recently held the role of Lower School Instructional Coach. During her time at San Francisco Day School she collaborated on many projects designed to promote more equitable learning environments for all types of learners. She is trained in Universal Design for Learning and is looking forward to applying those principles to adult learning. She received her multiple subject credential from the Bay Area Teacher Training Institute and holds a BA in History from Harvard University.