The Only Way Through is Together
As ongoing national events relentlessly remind us of the power of white supremacy, educators are working hard to have important and authentic conversations about race and racism. But we are weary and frustrated, too, and sometimes unsure of just what to say to our students. 


If we have learned anything in the last few years, it's that racism never takes a break. It doesn't stop when the school year ends. And neither can we.


While there are many uncertainties, we know that coming together as a community is the only way to really eradicate racism and other forms of inequity from our schools. Equity as Excellence has been that kind of space since our first gathering in 2016. The members of our facilitation/presenting team have been working on these issues in our schools for years, and they bring experience, knowledge, and examples of real success and meaningful change. It has been a place where we can restore our spirit, re-energize our efforts, and stay accountable to students, colleagues, and families. Our host this year and Dunn's Head of School Kalyan Balaven reminds us, "Inclusion is not a special interest. It is an imperative for all of us to engage in the work such that we are actively engaged in building community with each other; and this is that work." 


Right now, there are powerful forces challenging our commitment to sustain healthy multiracial communities. There is so much fear and worry about what might happen if we continue to advance our work to make our campuses more equitable. It might just feel easier to take a break and retreat into our silos. But when that happens, racism wins.


So, let's resist those forces and double down on our commitment to antiracism. Join us at the Dunn School as we sharpen our skills, learn new things, walk in nature, and appreciate the power of what we can do when we work together as a collective.


In the words of our keynote speaker Tamisha Williams, "We cannot afford to look the other way as disparities increase and racism impacts our communities. It's vital that we continue to interrogate the role we play in these systems and strengthen our ability to respond when harm is done. Equity as Excellence creates space for this (un)learning along with intentional moments to build community, which can sustain us throughout the year."


To learn more about this immersive experience, the facilitators, and the residential options, please visit the event page for Equity as Excellence. Please share this opportunity with your senior leadership and colleagues and consider coming as a team to extend your learning and increase your impact.


---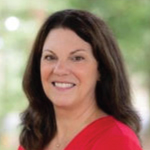 As director of East Ed, Elizabeth Denevi works with schools nationally to increase equity, promote diversity pedagogy, and implement strategic processes for growth and development. She is also an assistant professor at Lewis & Clark College in the Graduate School of Education and Counseling. Previously, she served as a director of studies and professional development and was responsible for the stewardship and integration of curriculum from pre-kindergarten through grade 12. She coordinated professional development and evaluation for all faculty and served as a co-leader of the school's accreditation team. At Georgetown Day School (DC) she served as the co-director of diversity and a senior administrator for 10 years. She has taught English and history at a number of schools, including Castilleja School (CA), San Francisco University High School (CA), and Vail Mountain School (CO). Her new book, Learning and Teaching While White: Antiracist Strategies for School Communities, will be published by Norton in spring 2022.