DAY 1: June 27, 2022 | 12:00pm - 5:00pm
DAY 2: June 28, 2022 | 8:30am - 5:00pm
DAY 3: June 29, 2022 | 8:30am - 1:30pm
DAY 4: June 30, 2022 | 8:30am - 5:00pm
DAY 5: July 1, 2022 | 8:30am - 12:30pm
ABOUT THIS IN-PERSON SUMMER INSTITUTE
Equity as Excellence is a unique opportunity for educators to learn research-based strategies, develop concrete tools, build community, and engage in guided practice to support diversity and equity work in their schools. Returning to an in-person setting, this five-day immersive Summer Institute is also designed to provide participants with the opportunity to be more strategic in the face of ongoing resistance, find renewal, and engage their radical imagination.
Our method is based upon decades of evidence that equitable and inclusive teaching is necessary and integral to academic success and school belonging, and we believe that all educators have the capacity to be equity leaders in their schools. We invite you to share your knowledge and engage in meaningful practice and reflection while learning from the top researchers in the fields of racial literacy and equity pedagogy.
We will focus on three areas for study and reflection:
Foundations of Diversity and Equity Pedagogy: Antibias/Antiracist (ABAR) education, Intersectionality, and the field's development over time. This year's focus will be on racial identity development and how it intersects with other important aspects of our social identity. 

Curricular Scope and Sequence: examples of inclusive, identity-safe classroom lessons and teaching strategies that build on a foundation of belonging, learning partnerships, and equitable teaching methodologies. 

Leadership Practices: Research-based skills for administrators and trustees in leading a diverse community and supporting institutional growth and development.
Beginning with a thorough exploration of current research methods that support an inclusive teaching/learning environment, each day will include instruction on curriculum design along with leadership strategies that promote equity and sustain excellence. In meeting times with role-specific accountability teams, we will apply our learning to our particular spheres of influence. Working with research experts and experienced practitioners, we will deepen our understanding and strengthen our ability to address systems of discrimination. To advance our equity literacy work, we will break out by both racial and gender affinity groups deepening learning and skill development. We will conclude with strategies for engaging resistance and increasing accountability and solidarity.
Our schedule will also allow time for re-creation and exploration of the local environs, the beautiful Santa Ynez Valley. Morning yoga classes, guided night walks, and wine-tasting are among the planned activities. If you have attended in the past, we encourage you to consider joining us for this residential experience as both the setting and updated program will allow for new understandings and continued growth.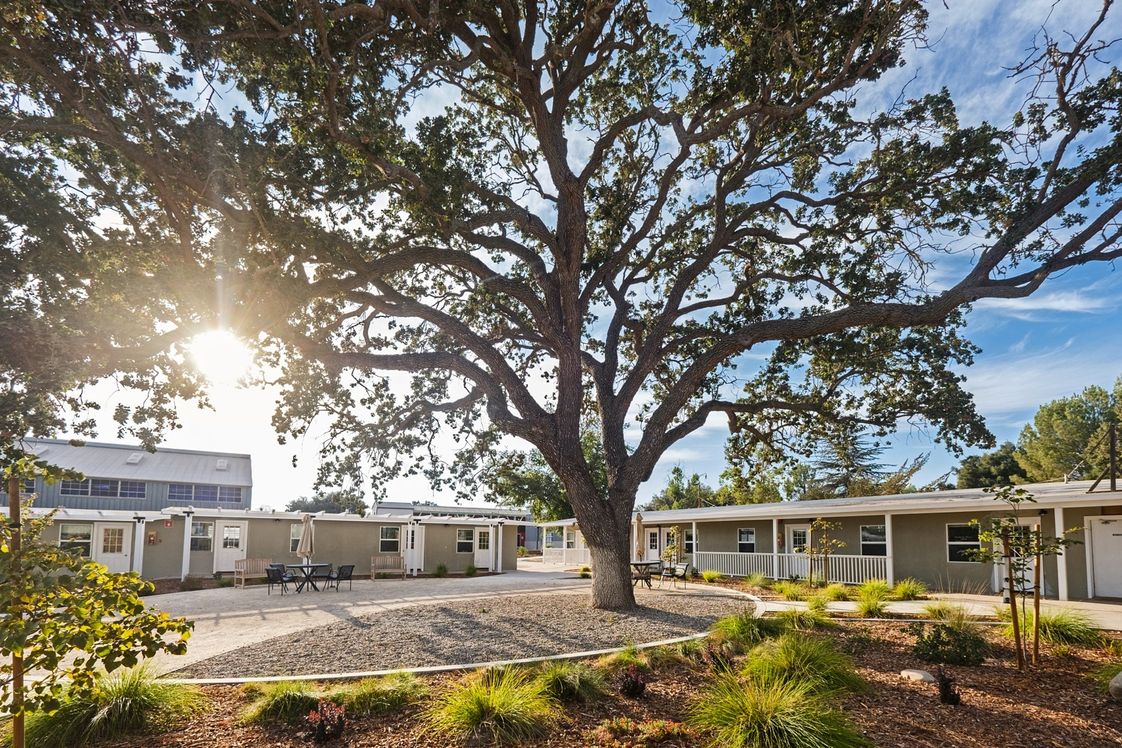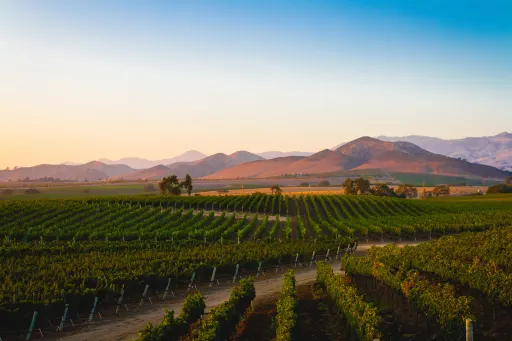 Dunn School is located in Santa Barbara County, along California's beautiful Central Coast.  The campus sits in Los Olivos, an area surrounded by two million acres of National Forest and dotted with vineyards and California ranches.  Comfortable housing is available on campus in single dorm rooms (private rooms with shared bathrooms), and we have also reserved a block of rooms in The Chumash Resort.
Please read Dunn's current Covid-19 safety protocols. We will continue to keep you updated about our host school's requirements.
Residential: includes single dorm room (private room with shared bathroom) on the Dunn School Campus and three delicious meals each day
Early-Bird Member: Individual - $1950 (ends May 13)

Early Bird Member: Group-rate - $1650 (ends May 13)

Member: Individual - $2100

Member: Group-rate -  $1750

Non-member - $3150
Non-residential: includes three delicious meals each day and does not include overnight accommodations
Early-Bird Member: Individual - $1350 (ends May 13)

Early Bird Member: Group-rate - $1100 (ends May 13)

Member: Individual -$1500

Member: Group-rate - $1275

Non-member - $2250
The Program Director for this Summer Institute is Dr. Elizabeth Denevi, Director of East Ed, and Co-Founder of Teaching While White. Program facilitators will include Kalyan Balaven, Head of School at the Dunn School; Ted Hamory, Head of School at The Oaks School; and other independent school teachers and leaders. Guest presenters will include: Dr. Howard Stevenson, University of Pennsylvania; Tamisha Williams, Educational Consultant; and Randolph Carter, East Ed.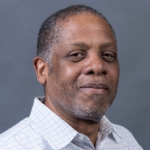 Randolph Carter is the founder and associate director of the Eastern Educational Resource Collaborative (East Ed). As a member of the Black Panther Party, Randolph has devoted his career to promoting equity and diversity in education and communities. He was a Fellow in the Harvard University School Leadership Program, Graduate School of Education, where he received a master's degree in education with a school leadership qualification. He is currently a doctoral student in the School of Education Leadership and Change at Fielding University. He was a middle school reading specialist, a school administrator, and while at the National Association of Independent Schools, he directed their equity programming and founded two of their signature projects: People of Color Conference and Student Diversity Leadership Conference. Randolph has also served on numerous school boards, including Fielding Graduate University and the Institute for Community Enrichment. He is a member of the Education Committee of the New Press. His publications include peer-reviewed articles and book reviews published in national journals.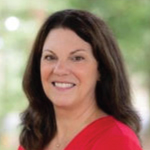 As director of East Ed, Elizabeth Denevi works with schools nationally to increase equity, promote diversity pedagogy, and implement strategic processes for growth and development. She also serves as an assistant professor at Lewis & Clark College in the Graduate School of Education and Counseling and is the co-founder of Teaching While White. Previously, she served as the director of studies and professional development at a PreK-12 school and was responsible for the stewardship and integration of the curriculum across all grade levels and subject areas. She also managed the faculty evaluation process and served as a co-leader of the school's accreditation team. At Georgetown Day School (DC) she served as the co-director of diversity and a senior administrator for 10 years. Elizabeth also worked at St. Stephens and St. Agnes School (VA) to create a comprehensive professional development program. She has taught English and history at a number of schools including Castilleja School (CA), San Francisco University High School (CA), and Vail Mountain School (CO). Elizabeth has published and presented extensively on diversity and academic excellence, social justice, and equity issues, including her book Learning and Teaching While White: Antiracist Strategies for School Communities (Norton, 2022). She holds a Ph.D. from the University of London, Institute of Education, a master's degree from Columbia University, and a bachelor's degree from Northwestern University.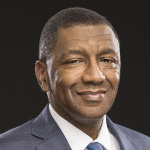 Dr. Howard Stevenson is the Constance Clayton Professor of Urban Education, Professor of Africana Studies, in the Human Development & Quantitative Methods Division of the Graduate School of Education at the University of Pennsylvania. Dr. Stevenson is Executive Director of the Racial Empowerment Collaborative (REC), a research, program development, and training center that brings together community leaders, researchers, authority figures, families, and youth to study and promote racial literacy and health in schools and neighborhoods. Dr. Stevenson is the recipient of the 2020 Gittler Prize, by Brandeis University, for outstanding and lasting scholarly contributions to racial, ethnic, and/or religious relations. He was also listed in the 2020 RHSU Edu-Scholar Public Influence Rankings of the top university-based scholars in the U.S. who did the most to shape educational practice and policy. Since 1985, Dr. Stevenson has served as a clinical and consulting psychologist working in impoverished rural and urban neighborhoods across the country.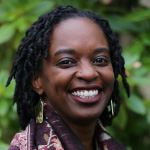 Tamisha Williams, M.Ed. (she|her) is a dynamic facilitator, transformational coach, and equity practitioner with over 10 years of experience in the field of education. Through the use of visuals and storytelling, Tamisha inspires educators to deepen their equity and racial-literacy skills. Tamisha has experience working with students, faculty and staff members, administrators, parents, and trustees to name and confront structural and systemic inequalities in the school communities. In addition to her work with multiple stakeholders, Tamisha also focuses on wellness and curating affirming spaces for People of Color and LGBTQ+ community members. Tamisha earned her B.A. in Studio Art and Comprehensive Education from the University of Richmond and her M.Ed. in Family and Marriage Counseling from The College of William and Mary. 
Cancellation Policy
Life happens. We understand that there will be times when you cannot attend a workshop that you have registered and paid for. We strive to be as helpful and flexible as possible when things out of your control happen. Please visit our FAQ page for detailed information about our cancellation policy and answers to frequently asked questions about enrollment and membership.