Growing Myself, Growing CATDC in Central California

I remember vividly my first CATDC experience, the annual Women + Leadership Conference. I was a second grade teacher at the John Thomas Dye School in Los Angeles, and when Ray Michaud, late Headmaster and early supporter of the CATDC, approved my attendance, he helped pave the way for my personal and professional growth. What an inspiring day it was! Presenters and participants talked openly about their hopes and dreams, and I discovered mentors and potential collaborators right there in my Los Angeles community, all eager to listen and share, to help me develop as an educator and a leader.

The CATDC rapidly became my go-to resource for professional growth. I have enthusiastically attended every Women + Leadership Conference since and am one of the proud graduates of the Leadership Fellows Program, such experiences adding to my toolbox of skills, increasing my confidence, and helping me find my voice. I boldly stepped out of the classroom and onto a leadership track as the Assistant Head of The John Thomas Dye School, later becoming the Director of the Village, the elementary division at Chadwick School. In a leadership position, I was able to affect wide-scale change, and in conversations with teachers about their own growth, I often recommended attendance at CATDC workshops.

Through my continued engagement with the CATDC, I developed a stronger vision and style that I was able to share, becoming a mentor to many. And soon enough, I jumped in to lead a workshop, facilitating Growing Teacher Relationships, with the fabulous Jennie Willens, Director of Academic, Student, and Community Affairs at Echo Horizon School. The ripple effect of sharing knowledge and facilitating dialogue with adults in other schools was as meaningful to me as when I had been teaching young students in the classroom.

In 2018, I decided to take a year off my work in independent schools. I moved to Santa Barbara where I could press pause and reflect on the next chapter of my career in education and as a leader. Sensing an opportunity to continue using professional growth as a vehicle to inspire teachers to be leaders and wanting to keep my hand in the independent school world, I reached out to Lisa Haney, CATDC's Executive Director, and offered to be an ambassador for CATDC in Central California. I was delighted to discover that CATDC is committed to meeting the needs of schools in all areas of California. A former resident of Santa Barbara herself, Lisa took me up on my offer. Through my outreach, I have encountered a great deal of excitement from school leaders in the Central California region about the possibility of having local, high-quality, and affordable options for professional development.

It was the early support of Heads of Schools both in the Bay Area and in Los Angeles that allowed the CATDC to grow and become a leading voice in professional development for California independent schools. And with the enthusiasm of heads in the Santa Barbara area, primarily Joel Weiss from The Crane School, and Rob Hereford from Laguna Blanca, there is great potential for the organization to extend its reach.

As Hereford put it, "The CATDC would improve each of our schools individually, promote the collective well-being of independent schools in our area and, most importantly, help us better serve our students by encouraging forward-thinking teaching and professional development." Weiss concurred, noting that Crane, like many schools, understands the power of professional development. "It is a win-win scenario improving both educator and school, but sending our teachers to workshops back east to San Francisco or LA can be expensive. Having a quality local option would be amazing!" Also noted was the need to build community and facilitate collaboration between local schools, which in addition to providing quality content is central to CATDC's mission.

On February 4, the Crane School will partner with the CATDC to begin this kind of collaboration in earnest. Heads, administrators, and teacher leaders from seven Central California schools will gather to engage in a dialogue about how best to approach local ongoing programming. Lisa will return to her hometown to lead the conversation, and the event will also feature mini workshops by Peggy Procter, Head of Echo Horizon, and Dave Mochel, well-being coach and consultant, representing CATDC's range of facilitators–from talented teacher educators drawn from within our schools, to nationally recognized experts.

It has been a pleasure to play a part on these developments and this possible growth for the CATDC. I, too, am contemplating how I can continue to grow. One thing I know for sure is that the rich relationships I have formed through my collaborations with the CATDC will play a vital role in this next stage of my professional journey.
---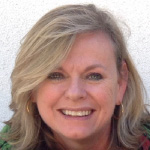 Josie Bahedry has recently moved to Santa Barbara. Until last year she was the Director of the Village at Chadwick School, leading the elementary division. Prior to that, Josie worked at The John Thomas Dye School in Bel Air for eighteen years. Beginning as a classroom teacher, Josie moved into administration, first as a Dean of Faculty and then as the Assistant Head of School. She has worked in the elementary divisions in independent schools in Virginia Beach and internationally in Abu Dhabi, UAE. For three years she was faculty on the CAIS Retreat for Experienced Teachers. She has presented at NAIS and CAIS on Faculty evaluations and at CAIS on developing a culture of mentoring new teachers in the independent school and mindfulness. nShe recently co-presented a workshop for CATDC on Building Relationships in Schools. Josie has served on a number of committees and is part of a local network of elementary leaders. She is the mother of two daughters, who were both educated in independent school. In her spare time she loves to read and practice mindfulness.