Expeditions: Self-Directed Professional Development at Sonoma Academy

Sonoma Academy calls its students to be creative, ethical, and committed to learning. The school nurtures inspiring teachers and engages with the surrounding community, and its students communicate across cultures as they prepare to become leaders in a dynamic world.


With nurturing faculty central to our mission statement, we know that it is critically important to give our teachers space, time, and support to learn new skills, keep abreast of current thinking, and pursue areas of academic and personal interest. We encourage our teachers to approach professional development just as they do their own curriculum, in creative and unexpected ways. In addition to providing funding for conferences and workshops, we offer all of our "staffulty" members—teachers and administrative staff alike—the opportunity to team up on longer, deeper, self-directed professional development experiences we call "Expeditions."


Staffulty Expeditions Build and Revitalize School Initiatives and Curriculum


Expeditions are in-depth, interdisciplinary, experiential studies that encourage our staffulty to develop creative new approaches to education in and out of the classroom, making them better teachers and feeding their desire to always keep learning. These longer-term studies, which often involve travel, have proven vitally important to our school, as teachers have used their Expedition research to build new programs and to revitalize existing ones.


Designing an Expedition can allow teachers from the same department a chance to work closely together, aligning their approach and their knowledge as they prepare to add a new concept to their curriculum. The interdisciplinary nature of the Expedition also lends itself to interdepartmental collaboration, encouraging colleagues to work across the disciplines and look at ideas from every angle as they create new courses and programs.


Research Expedition for Outdoor Education Program


In 2017, our Assistant Head of School and several teachers from a variety of academic disciplines went on an Expedition to multiple independent schools across the country. Our goal for this Expedition was to gain an understanding of the ways in which outdoor adventures can be integrated with academic curriculum before designing our own formal Outdoor Education Program. After experiencing a number of Outdoor Ed models and interviewing many experiential educators, we designed our Outings program, which launched this year.


Another recent Expedition took our Visual Arts teacher and Director of Theater to Italy to study the tradition of puppetry in street performance. Since then, they have incorporated large-scale puppets into some of our most memorable theater performances.


Expedition Oceania


Throughout the 2019-2020 school year, our ninth grade Humanities teachers—Brandon Spars, Laila McClay, and Jamie Murray—have undertaken an Expedition to Oceania designed to inform the curriculum for the Humanities I program. This course, required for all first-year students, is organized around the central question, "How does geography shape culture?


The Pacific Rim region—with its seismically active landscapes; its unique islands and archipelagos; its history of migration, colonialism, and cultural conflict; and its vulnerability in the face of climate change—is an ideal place to delve deeply into the intersection of place and people. With that in mind, the teachers proposed a trip to New Zealand and Hawaii, two ideal locales from which to study the effects of geography on culture. When the travel portion of the Expedition has been completed, the teachers will build a new unit for the Humanities I course based on what they learned abroad.


This fall, Brandon, Laila, and Jamie visited Maui. This part of the Expedition started with one simple research question: Why does the state flag of Hawaii have the Union Jack in its top left corner? This one question led to many answers: a complex history of colonization, military intervention, and native government destabilization as the key components that led to Hawaii eventually becoming the 50th state. While they were in Maui, they learned about traditional taro farming, as well as the disruptions introduced by the Western plantation system and the ecological conservation efforts now underway.


During Spring Break, the team will cross the Pacific again to visit New Zealand, where they will study the indigenous Maori people. Questions to be addressed include: How is the arrival to New Zealand portrayed in story and history?, What aspects of Polynesian culture survived in New Zealand, and what are place-specific?, In what ways did European 'discovery' of New Zealand impact native health, culture, customs, agriculture, governance, and both cultural and self identity?, and What are the triumphs and setbacks experienced by contemporary people of Maori origin?


In addition to using their research in Humanities I, these teachers are also partnering with our Director of Theater to create an original play addressing ideas of place, myth, and migration. The show, titled Convergence, was co-written by a number of Humanities faculty members. Influenced by folk tales and history from around the world, the play's main theme is the effect of place upon the lives of people. Convergence will debut this spring as part of our Production and Design Studio, a student-run theater elective.


Nurturing Teachers in a Connected Community


Just as we push our students to explore new passions and dig deeper when their curiosity is piqued, we seek to keep our staffulty excited and engaged in their work. And just as our students thrive when we encourage them to take risks and to try new things, our teachers benefit from leaving their routines from time to time.


We feel that learning together tends to be more fruitful than learning alone, and we love it when teachers from different disciplines team up to learn from one another, create a project together, and even teach a new class together. At SA, we believe that people learn and perform best when they are in the context of a connected community. This is true of students, but it's also true for our teachers and staff. Community is at the heart of all we do, and it is what distinguishes our approach to professional development. We are colleagues, but we are also friends and partners in learning.


---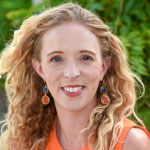 Megan Malone is the Communications Associate at Sonoma Academy, the only independent high school in the California Wine Country region. Prior to joining SA in 2017, Megan worked in Admissions at the Oxbow School, an art-focused semester program in Napa, and as a Student Advisor with Students Rising Above, a nonprofit focused on supporting first-generation students applying to college. Megan also has a background in fiction writing; this year, she founded Sonoma Academy's first student-edited literary magazine, The Buckeye.