Changing Lives Through Collaboration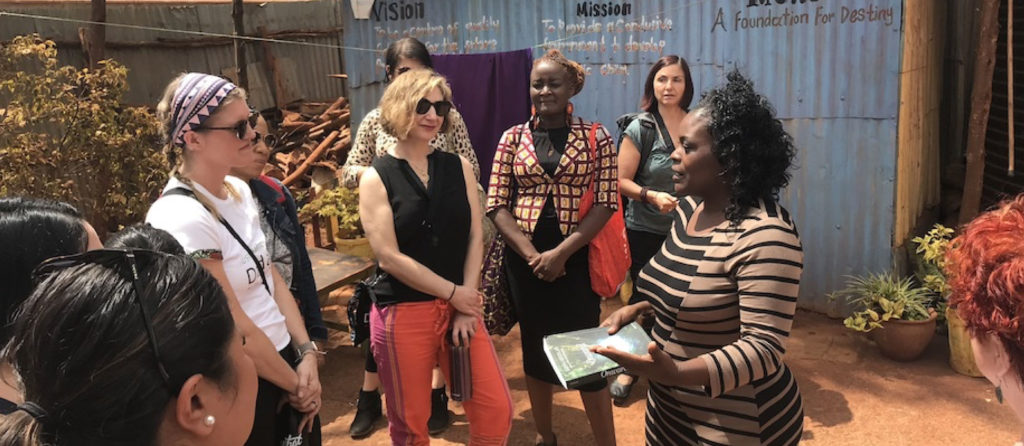 "We must stretch our hearts again and again."


–Isiah Nyongesa
Silver Springs Secondary School, Nairobi

Creative collaboration with teachers in the service of student learning has been a deep current running through my career. As Executive Director of the CATDC, learning with and from other educators has become not only a passion, but one of my primary job responsibilities.


It was thus with great delight that I accepted an invitation to join Ustahimilivu Dadas, an educators' exchange to Kenya over spring break This collaboration between Bright Morning and Kenya Big Picture Learning focused on many more of my core personal and professional values—experiential learning, reflective inquiry, equity, justice, and cross-cultural understanding. I once lived and worked in Tanzania as a Senior English Language Fellow and have been back several times to East Africa leading student groups, so I was also excited to return to this part of the world.


Ustahimilivu Dadas is Swahili for Resilience Sisters: a fitting title for a program led by Elena Aguilar and Carol Owala, two dynamic women leaders committed to cultivating resilience and changing education systems so that every young person receives the best education possible. Carol and Elena met when Elena was invited to do some coaching of teachers and trainers in Nairobi by Dignitas. They clicked immediately and started to talk about how they could do more work together, dreaming up this collaboration: and exchange that would give American educators an immersive learning experience centered on exploring how students and teachers can thrive even when facing great adversity, and provide an opportunity to give back something to this continent from which so much has been taken.


Twenty women from across the United States—district level leaders, school administrators, instructional coaches, and classroom teachers—were chosen for this pioneering group. Before the trip, we got to know each other through facilitated Skype conversations, engaged in fundraising for Kenya Big Picture Learning, and read works by Wangari Maathai, Ngogi wa Thiongo and other Kenyan writers.


By the time we arrived in Kenya it felt as if we were old friends. We jumped immediately into deep conversations about our lives and work as we acclimated to the our new surroundings. Our relationships deepened over the course of several days of visits to schools in Nairobi's most marginalized communities, as we marveled at the warmth and generosity of our hosts as well as the enthusiasm we witnessed in students. We then joined with our Kenyan partners for three days of more formal learning, presenting workshops on such topics as mindfulness, deepening family engagement, and cultivating intrinsic motivation.


The Big Picture

The vision held by Kenya Big Picture Learning, to provide every child with an education that supports them to reach their full potential, resonates with many an independent school mission: the challenges involved exponentially greater. Over 60% of Kenya's 50 million inhabitants are under the age of 24; 40% live below the poverty line. Despite recent reforms, including making primary school free, the government has struggled to provide quality education for all. Secondary education is not guaranteed, and those who pass their primary school exams and can afford school fees often face severely overcrowded classrooms. Like in the US, there are also expensive international and private schools that serve a small portion of the population. Lower-cost private schools, known as community schools, have also sprung up in informal settlements. They are preferred by many parents as they are generally closer to family homes and less crowded. They also are set up to provide more individual support for students and families.


It is in these community schools that Kenya Big Picture Learning has focused its efforts, encouraging student agency and creative self expression. Carol and her team also provide training to teachers, school leaders, and community mentors who facilitate internships to immerse students in work they are passionate about.


Love for children and a commitment to service is paramount for Carol, who in addition to being Founding Director of Kenya Big Picture Learning, joined with her husband Dennis to start a primary school for children with special needs. In sharing with us her story of having grown up in Kibera, Nairobi's largest informal settlement, she emphasized how she was able to draw support from her community and friends despite facing a variety of problems that frequently affect poor families, such as violence, hunger, and trauma.


"I am committed to providing what I most needed," Carol told us. "Teachers and other adults who care and can hold space, time and attention to managing stress and cultivating resilience." When she learned that Big Picture Learning was creating an arm in Kenya, she jumped at the opportunity to be a part of it.


During our school visits, students shared with us the impact Kenya Big Picture Learning had on their lives, helping them to identify their purpose and work toward their dreams as well as providing invaluable skills. They often held leadership positions within the schools, serving as role models for their peers, inspiring hope in the future.


The Kenyan educators we met at the community schools and at the professional development sessions we offered were infused with a similar passion for more engaged and authentic learning. All expressed deep appreciation for the professional development we offered, one Kenyan teacher even describing how our sessions had led him to a paradigm shift in how he viewed his students.


Applying the Learning
As we talked over our days in the van rides through Nairobi's bustling streets and during our evening reflections, it became clear that most of us were experiencing a similarly powerful change in our thinking. We were learning a great deal about education in urban Kenya, but some of the most important discoveries were personal: this journey halfway around the world inspiring us to return to our core values, reminding us of what called us to this work in the first place. We made plans to stay connected to each other and the Kenyans we had met, to further support the efforts of Kenya Big Picture Learning, and to work harder to create positive change within our own spheres of influence, encouraged by Elena and Carol's invitation to dream big.


Two of the educators who took part in this exchange work at Echo Horizon, one of CATDC's member schools. I asked them to share their key takeaways shortly after we returned home.


Jennie Willins, Director of Academic, Student, and Community Affairs and Global Performing Arts Teacher, reflected on how in her 20 years as an educator there have been "a sprinkle of unexpected and awe-inspiring moments that have served as a catalyst for rejuvenation."


"These moments will shake me wide awake with wonder, love, and hope," she said. "Visiting Nairobi and being an Ustahimilivu Dada was like being swept up in a tornado of all things good and beautiful in humanity. The people I developed connections with from Kenya and from the United States have strengthened my faith in the power of resilient communities and in the noble art of education."


Meg Balthazar, Director of Teaching and Learning at Echo Horizon, concurred; "My heart and my mind grew with every day. I felt empowered and driven by purpose and a renewed desire for knowledge and equity. For all of the cultural and experiential differences we may have as people, we actually have so much more in common: compassion, resilience, faith, determination, and most importantly, love."


I am deeply grateful to Elena and Carol for this extraordinary opportunity to deepen and extend my own network across the globe. Affirmed was the power of education to change lives: dedicated, loving teachers residing at the heart of that potential, community and collaboration essential to their growth and development. And, I must admit, I am still processing my own learning.


Questions that have emerged or been reignited are:


How can we make independent schools more accessible for students from marginalized communities?
How can we better support all learners to thrive, becoming agents of their own learning,  connected to a larger purpose?
How can we support teachers to bring love to the center of the work with their students, and build even stronger learning communities centered on trust, respect, empathy and equity?
How can we better support educators to be agents of their own learning, providing them with the support to continue to grow and thrive in this demanding and rewarding career?
In the week after the the exchange, I returned to the village of Marangu in Tanzania to visit friends and faculty at the college where I had worked. Several of my former colleagues encouraged me to join them in their efforts to reform teacher education. I look forward to exploring such a collaboration. In the meantime, I know there is plenty of work to do and new partnerships to build closer to home. Drawing inspiration from my time in East Africa, my heart stretched open, I am eager to get started.

---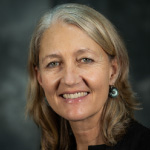 Lisa Haney is a lifelong educator of youth and adults, and the Executive Director of the CATDC. In her 25-year career at the Athenian School in Danville, California, she served in many roles, including English teacher, international program director, and humanities department chair. In her most recent capacity as dean of faculty development, Lisa spearheaded a process to develop Athenian's Standards of Excellent Teaching and design a comprehensive new professional development and evaluation program. Beyond Athenian, Lisa has engaged in teacher education through UC Berkeley Extension, as well as the Berkeley and San Francisco Unified School Districts. An expert in cross cultural communication, Lisa was selected to be an English Language Fellow with the US State Department in 2006 to help improve English language education in Tanzania. She holds a B.A. in English from the University of California, Berkeley and a M.A.T. from the School for International Training, Vermont.