A Letter from Incoming Northern California Director, Lauren Benjamin
Fellow Educators,
I am excited to journey anew with the CATDC team and honored to contribute to the meaningful and necessary work of the collaborative as the Northern California Director. CATDC has provided me and many others with a welcoming space to learn and develop as teachers and leaders. Its progressive programs and people have offered educators a range of opportunities to recognize that by being in community with each other, we can harness our collective ability to make a more significant impact in schools and the lives of children.


At this juncture in my career, I am reminded of the purpose of taking a step back. Stepping back is only sometimes a recessive action. In a creative context, choosing to separate ourselves from the activity of doing and constant decision-making allows us to notice with care. Observation and reflection help us to see what is happening. It informs the next steps and whatever tweaks or radical changes we make. Stepping back also gives us the space to find the beauty in what we are making and to capture how something feels. A painter often steps back to look closely at their process and to choose what marks to keep or what marks to make. There is a purpose and activity in that pause for reflection that is necessary to carry out the creative work of bringing ideas and vision into form.


Over the last twenty years, I have been active in public and independent schools as a teacher, and now administrator. I am taking a step back from the day-to-day of school so that I can notice with care, listen, and reflect on what is working for students and teachers and what is not. I have a vision for education that reflects the joy of learning, the power of community, and the critical questioning of a world that needs positive change. The image of schools that I have is a shared vision held by many educators. It is this imagination that gives us the hope to keep doing the noble work of educating young people because we believe in education's potential to change the world. As I step back, I welcome and invite all of us to do the same together. CATDC, and all that it offers, is the space that we step back and into. It is the active pause we all need to observe, reflect and question what marks we want to keep and what marks we need to make in creating our collective vision of better schools. I look forward to partnering with school leaders and teachers to do the courageous and creative work of love–our students deserve it, and so do we.


I am committed to asking the hard questions with you: How do we create classrooms where every student feels like they belong? How do we design relevant curricula that equip learners with the intellectual tools to navigate a confusing world? How do we create new systems and practices that support and embolden teachers? What institutional and internal work must we do to build the strength to embrace change? What deserves the time and space for us to celebrate?


So much has happened in the last five years that we should learn from in order to move forward with the confidence that our schools, and the children in them, are headed in the right direction. I'm so grateful for this new opportunity to pause from the day-to-day doing and decision-making of school life, to step back and learn with you. This next school year and beyond, let us connect, engage, reflect, and share our resources, tools, and stories. Let us take the time to find and feel the beauty of the vision that WE are bringing into form.
In community,

Lauren Benjamin
---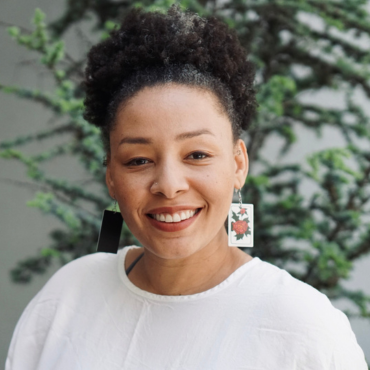 Lauren Benjamin has cultivated a thriving career as a multidisciplinary artist and educator for over 20 years. Lauren earned her BFA in painting and photography and holds a Master's in Education. She is an alum of dance epicenter Jacob's Pillow and California Teacher Development Collaborative (CATDC) Leadership Fellows. She worked as a supervisor to student teachers at Mills College Graduate School of Education, where she was able to mentor and coach new teachers as well as experienced professionals new to the field of education. Lauren believes in sharing the power of identity development through the lens of the arts and has published her curriculum with Frameline Organization and presented at educational conferences, including conferences held by the Center for the Advancement and Study of International Education (CASIE) and Project Zero of Harvard's Graduate School of Education. In Lauren's eight years at Sacred Heart Schools Atherton, she has worked as the Dance Program Director and Fine Arts Department Chair. She is currently the Assistant Principal of Mission & Culture, centering belonging in the school's adult onboarding and school-wide student programs. She identifies as a love practitioner who aims to build community through her teaching practice and leadership.
---