A Letter from Executive Director, Lisa Haney

In the summer of 2001, two hundred educators gathered to partake in our first ever Summer Institute, a deeply collaborative effort, held in various spaces at the Town School for Boys, Schools of the Sacred Heart and San Francisco University High School. Buses circulated the area to transport participants to presentations and break out room meetings led by educators from Harvard's Project Zero, themselves presenting for the first time outside the Cambridge, Massachusetts area.


In celebrating our 20th year anniversary I want to acknowledge that the key principles guiding our founding director, Janet McGarvey, remain at the heart of CATDC: engaging and well-designed professional development opportunities lead to better learning experiences and outcomes for students; and strong relationships drive learning for both adults and young people.


Participating in high quality professional development once meant California independent school educators had to travel good distances, often at a great expense. Our first iteration as the Bay Area Teacher Development Collaborative (BATDC) changed all that by creating local opportunities responsive to educators' most pressing needs. And now as a statewide organization serving 100's of educators at over 140 member schools, our impact has grown exponentially.


In these days of online learning, there is more competition for our time than ever before and a wide range of professional development can be had with the click of a button from the comfort of our homes. Still, independent school educators often feel isolated, and schools can be siloed. The potential to create empowering connections as well as responsive learning that meets the moment sets CATDC apart.


CATDC serves as a home away from home, a thriving learning environment away from school, offering an unparalleled opportunity to build relationships while growing capacity. Countless professional lives have been changed through the generosity and initiative of those who have stepped up to facilitate programs with us, sharing their expertise while contributing to the greater good of the CATDC community. The sustaining relationships made across school sites lead not only to personal transformation, but also create the kind of connections that support educators to build lasting and systemic change.


The pandemic has forced all of us to consider more deeply the value of connection and belonging. And it has also accelerated change. The questions resonating for CATDC as we begin to operationalize our strategic plan and continue to evolve as an organization echo those being addressed in our school communities:
How can we come together to heal, building greater personal and organizational resilience?
How will we apply what we have learned this year beyond the pandemic to even better online learning as well as face-to-face sessions when we can meet safely again?
How do we build a sustainable business model that enables us to make our programs more accessible?
How do we engage in ongoing equity work, avoiding debilitating traps and tropes?
How do we dismantle white supremacy culture within CATDC as we support schools to do the same?
How do we continue to build strong relationships and a caring, supportive community as we grow?
This 20th summer, we are excited to be welcoming back Ron Ritchhart as well as Mark Church from Project Zero. We also hope our 20 Years series sparks inspiration and reflection. Finally, we are grateful to all of you for the many ways you have contributed to making CATDC the organization it is today. It has been a deeply collaborative effort! We look forward to learning with and from you and creating together more transformative professional development in the years to come.


With gratitude,

---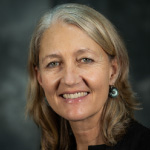 Lisa Haney has served as the Executive Director of the California Teacher Development Collaborative since 2017. Prior to her current position, she worked for 25-years at the Athenian School in many roles, including English teacher, international program director, and humanities department chair. In her most recent capacity as dean of faculty development, Lisa spearheaded a process to develop Athenian's Standards of Excellent Teaching and design a comprehensive new professional development and evaluation program.