How to Start Your Own Women's Leadership Circle

Professional Development is akin to a triple lattè for passionate educators. Taking a day to attend a workshop to learn a new skill, get inspired and connect with other passionate educators is energizing and satisfying. I typically leave the day feeling a little lighter, reinvigorated to do my job, inspired by reflecting on best practices and meeting others with similar interests. But all the feels from great PD tend to fade after reentry, as one resumes the normal day to day, which is filled with meetings and tasks, and often lacking in inspirational speakers. We all have great colleagues, but don't always have space and time to talk to them about philosophy.
This was me after CATDC's Women in Leadership 2016. I look forward to this workshop every year and last year did not disappoint. It was a privilege to spend the day away from our normal routines, listening to stories of reinvention, connecting with like minded educators and reflecting on personal growth. I felt all the feels. At the close of the day, though, those bittersweet feelings returned. I was both excited to apply the lessons from the day and a bit sad, knowing the energy might dissipate upon returning to work.
Before leaving, I chatted with Carol Swainson, awesome educator and one of the panelists that day. We found that we both felt the same way: Why must we wait a year to feel the feels again? We agreed to stay in touch and make an effort to bring people together sooner. After a few emails and phone calls, we had invited the other workshop attendees, picked a location, selected a topic and Women's Leadership Circle was born.
The goal for Women's Leadership Circle is to have an opportunity to continue the conversations started at the CATDC Women in Leadership workshop. We want to create a space for women in independent schools to talk about leadership by facilitating casual conversations, perhaps framed by articles, videos, books or topics in popular culture, in a group where all members are committed to growth and helping each other to grow. We also want meetings to be fun, so we bring snacks and wine.
After Carol moved back to the Bay Area to head K-8 at Bentley School, my friend Azizi Williams, Assistant Head of School at Sequoyah School, agreed to be my partner in facilitating the meetings.
We choose a different school or restaurant for each meeting, in a different part of LA, hoping proximity may encourage attendance. While there are about fifty educators on our mailing list, we typically have a small gathering of 7 – 10 women. We would love for more to join us, but we are sensitive to the many demands on people's time. Between work, after school events, family, self-care and LA traffic, we know it is difficult to imagine squeezing one more event into the calendar. Hence our philosophy: come if can, no guilt if you can't!
It has been a privilege to receive support and draw on the advice of the learned experience of the group members. What started as evening of casual professional learning, has become a fun support group of friends.
If you're interested in starting a circle, know that there are plenty of existing structures for professional learning network such as Book Clubs, Critical Friends Groups or Lean In Circles. It is nice though to have a less structured group, without pressure or a lot of homework to do beforehand. Plus the opportunity to set the agenda is an interesting challenge. This type of group occupies the space between a professional mixer and friends meeting for dinner. Here is what we have learned:
Invite people, a lot of people. Know that most people won't come, and don't get offended. They are busy and so are you. Invite interested folks from your school and strive to meet new people from outside of your school to get new perspectives. Perhaps stick to a small region (driving all over LA has made it tough for our group to grow).
Keep the stakes low. No one has time to commit to reading an entire book every month. While we share short resources, an article, a chapter from a book, or a TED talk, we also make it so everyone can participate in the meeting without having done the reading.
Bring snacks. Just like our students' strategy to encourage club attendance at school, a box of crackers and a bottle of wine provide just enough incentive for interested ladies to RSVP yes.
Have a loose agenda. It is good to have a plan, but don't freak out if you get off topic. The best conversations are often ones that happen naturally. Prepare questions in advance to get the conversation started and see where it goes. Remind your attendees that what is said in circle, stays in circle.
Talk Less. This is a great opportunity to practice your facilitation skills. Encourage all attendees to get in the conversation by listening hard – lean in, nod and mirror what people say ("what I'm hearing is…). Try not to dominate the conversation and instead invite others to speak.
Have fun. Remember to relax and laugh. Yes, this is a group of dedicated educator-leaders, but they are also your new friends.
---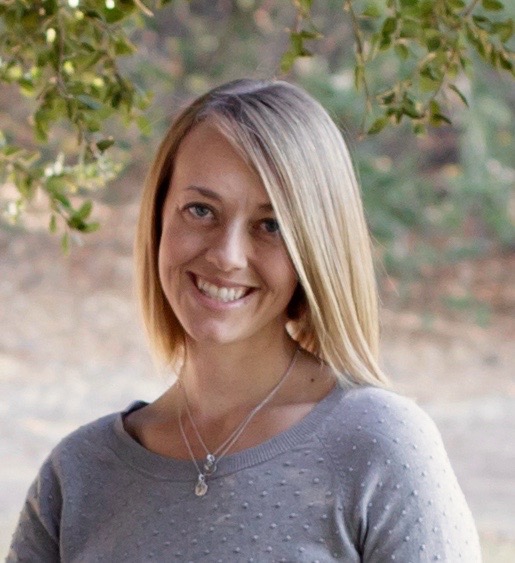 Regan Galvan is a math teacher at Harvard-Westlake School in Los Angeles, a mom of three, who enjoys thinking about student centered learning and student support @regangalvan, www.musingmrsg.blogspot.com.