A Rising Tide Will Lift All Boats

My parents immigrated to the United States from Central America, and I began my school career as an English Language Learner. Having graduated from Saint Ignatius College Preparatory in San Francisco, the University of California at Berkeley, Harvard Graduate School of Education, and Saint Mary's Kalmanovitz School of Education, I understand what it means to navigate predominantly white educational environments steeped in the culture and worldview of white racial and economic privilege. My years of schooling made me question whether I truly "belonged", and I spent many years "shape-shifting" (H. Stevenson, 2018). My efforts within independent schools to claim my place at the table continue to shape my deep belief that equity is excellence and I must take every opportunity to examine how social justice efforts are intersectional (K, Crenshaw,1994).
CATDC's "Equity as Excellence" Summer Institute provided such an opportunity, inviting participants to explore the structures, policies, practices, and student experiences, augmenting or detracting from journeys within our spheres of influence, whether that involved increasing enrollment and hiring of people of color, LGBT, and gender expansive people; developing the equity literacy of school personnel; or increasing student capacity to understand their schooling experiences through a systemic lens.
Some questions posed during the four-day conference were: "What messages about race did you receive growing up?"; and "How do you use your 'sphere of influence' to advance equity?"; and "How can you walk away from a situation feeling like I made a just decision?" Increasing our own personal and professional equity literacy allows us to not only "courageously notic[e]" (J. Edwards, 2015) oppression, invisibility, and inequity in our schools, it gives us to skills to respond justly.
The goal of the conference was to increase our personal and professional equity literacy capacity so that we can be "diversity responsive". Dr. Elizabeth Denevi, Program Director for this Summer Institute, challenged us to consider that if we are thinking about "not appearing racist," then we are probably not effectively listening and "responding to the current need or challenge". We were encouraged to "lean into discomfort" because it is in those points of cognitive dissonance that we are truly learning and growing. After all, isn't this what we expect of our students on a daily basis? As educators, no matter our roles, our ability to employ equity literacy tools hinges on our relationship to and with colleagues, students, and their families. Students must trust that we are willing to move beyond the dominant discourse of "color-blindness," and "equal opportunity," as well as the traditional positions of power (teacher) and disempowerment (learner). We must validate counter-stories as springboards for institutional change that align with our various school mission statements.
Milton Reynolds from Facing History & Ourselves presented the history and legacy of eugenics in the United States and led us to identify the implications of institutional racism in our schools today. How does the tradition of what has been meant by we, us, and American inform the curated notions of we, us, and the membership in our schools? Schools are institutions that were intended to keep our society stratified. In addition to racial awareness, we also reflected on the work we have done to ensure our schools are gender inclusive. Joel Baum, Senior Director of Professional Development for Gender Spectrum, urged us to invite students to "be [themselves]" and teachers to explicitly "back [them] up." All of this is part of "diversity-responsive teaching" and is anchored in building authentic relationships. We must make the time to know our students and hold them accountable—all of our students. It is imperative that we make the space to listen and respond effectively when our students and colleagues "name their pain". Moreover, we cannot expect the students to take the lead so WE must take the initiative to share our identities with students and actively analyze our own place in society. These practices establish safe, yet challenging, community spaces that teach students how to bridge differences and see adults as allies in changing unjust systems.
Many of our schools encourage a "growth mindset" and as a seasoned equity practitioner, I am always amazed by how much I still don't know. This conference reminded me, yet again, that achieving excellence is a life-long process. There is always something new to learn. It is important to know ourselves because as Parker Palmer notes, "we teach who we are". We must ask difficult questions and be comfortable in not knowing; This conference exists because CATDC believes that we all have the capacity to be equity leaders in our schools, and as Elizabeth Denevi stated on Day 1, the "most consistent predictor of academic success is teacher expectations." We can do this.
Some of the questions from the conference that resonated with me as low hanging fruit: What are the anchors in your community that maintain institutional momentum for equity? Is there an articulated equity and inclusion scope and sequence? Does each grade cohort have at least one explicit lesson with an anti-bias framework? Does your school offer affinity spaces for students and adults?
How can YOU be a threat to the status quo? I believe teaching is a powerful political act and if we fuse our power with love, we can do wonders.
---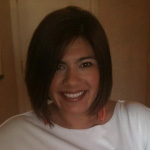 Dr. Lizette Ortega Dolan is a first-generation Latin@ who earned her B.A. from the University of California at Berkeley in 1998 with majors in History and Dance and minors in Education and Drama. She also graduated with Honors for her thesis "Living and Dying for the Red and Blue: The History and Evolution of Latino Youth Gangs". In 2002, Lizette earned a Master's degree from Harvard Graduate School of Education and she was awarded the Saint Mary's College of California Kalmanovitz School of Education Award in Spring 2013. Her dissertation focused on the experiences of self-identified Latin@ students in six Bay Area independent schools. Lizette has over twenty years of experience in education and has been a senior administrator in independent schools since 2006. She is excited to take her expertise in pedagogy, leadership, and equity as the new Associate Director of 826 Valencia, a non-profit organization serving under-resourced students and teachers in San Francisco.
She began her career with Teach for America/Multicultural Alliance and was awarded a Fulbright Memorial Fund grant to study in Japan. She served as Co-Chair of Northern California People of Color in Independent Schools (POCIS) and created curriculum for the National White Privilege Conference Youth Action Project for several years and continues to serve as an Advisor. Lizette is was invited as a founding board member of Design School X and The Field Semester School. She regularly presents internationally, nationally, and locally on issues of teacher excellence, school innovation, best practices for recruitment and retention of POC/LGBT, and cultivating inclusive learning environments.