Support for Supporters (Northern California)
Oct 19, 2023 9:30AM—Apr 25, 2024 2:30PM
Location
The Bay School of San Francisco
Cost Early Bird Pricing for Members (Available until Sept 28) $1,665 members; $1,405 group-rate 3+; $2,610 non-members
Categories Leadership, Ongoing Program, Social & Emotional Learning
Support for Supporters (Northern California)
SESSION 1: October 19, 2023 | 9:30am - 2:30pm | Bay School
SESSION 2: January 25, 2024 | 9:30am - 2:30pm | Bay School
SESSION 3: April 25, 2024 | 9:30am - 2:30pm | Location TBA
ABOUT THIS IN-PERSON ONGOING PROGRAM
The position of Administrative Assistant to the Head of School or Division Head is a unique, complicated, and demanding one, requiring a high degree of professionalism as well as a complex combination of exceptional interpersonal skills, technology know-how, and the ability to manage and track several projects and events simultaneously.
While the administrative support role requires maintaining a high level of confidentiality, those in it can feel isolated from others in the school. This program offers a small, confidential, and welcoming environment designed to foster connections, learning, support, and dialogue with peers who share similar experiences and challenges.
We will pay attention to the continuously changing demands of our roles. There will be time to connect with fellow colleagues from across the Bay Area, as well as opportunities for participants to share tips,  tricks and  resources within your immediate region (North Bay, East Bay, San Francisco, Peninsula, South Bay). Along with guest speakers and readings, we will incorporate time to problem solve, share know-how and resources, request practical feedback or suggestions, or just simply laugh about our jobs.
This year's ongoing program will be in person and consist of three 5-hour workshops. Each session will focus on a different theme, with a guest speaker, and time to connect and problem solve.
Meetings will be tailored to the needs and interests of our current participants. Our first meeting will allow time to reacquaint or get to know one another. Topics may include boundary setting, self-advocacy, delegation, leadership, tech resources, resume building/salary negotiation and self-care.
This program is for executive assistants, administrative assistants, and anyone serving in a support role at a school.
COVID-19 SAFETY PROTOCOLS
CATDC and our host schools will be working together to do all we can to ensure your health and safety during our in-person session, monitoring closely nationwide, state, and local updates and recommendations. We ask that you do not attend if you are infected with Covid, have Covid symptoms, or have had close contact with someone who is infected in the last 10 days.
Starting February 2023, we will no longer check vaccination status at the first session of our workshops, but we strongly encourage all CATDC participants to be fully vaccinated.
Given the nature of our in-person programs which gather individuals together from a variety of schools and regions, CATDC may also require or strongly recommend masking indoors and/or testing on a program-by-program basis.  Any updated recommendations or requirements will be communicated to participants in a timely fashion prior to a program or session.   All Covid-related refund requests will be considered on a case-by-case basis. Thank you for your understanding and your cooperation.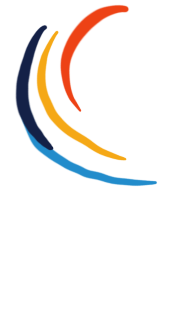 "I so appreciated the support from the group, and the feeling of camaraderie among the participants. I found the technology tools and resources that people shared very helpful."
"It's always a good reminder to have self care and to make sure that we take time out in the day just to breathe and take a walk to refresh the mind. Staying in the present and taking each moment at a time."
"I really enjoy the camaraderie of the other Assistants and to continually not feel alone in my role."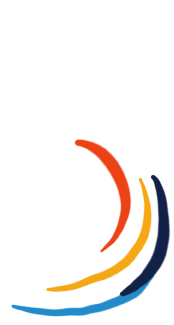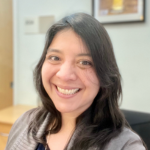 Violet Borowski has worked since 2012 at San Francisco Friends School, where she wears many hats and contributes to various aspects of school life in the role of Assistant to the Head of School. She is a graduate of CSU San Bernardino and has worked in the field of education for over ten years, with previous experience as an assistant teacher and Executive Assistant. Violet is passionate about providing support to fellow "supporters" and has been a facilitator with CATDC since 2017. She calls San Francisco home with her husband and daughter. When she's not multitasking in the office or placing food orders, she enjoys spending time with her family and exploring the city.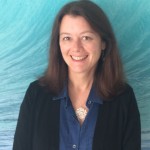 Katherine Preston, licensed Marriage and Family Therapist, has been a practicing psychotherapist for over thirty years. She is currently the mental health specialist for the San Francisco Friends School. She also maintains a private practice in San Francisco, including providing clinical consultation to other mental health professionals. She has held many clinical leadership positions overseeing and providing clinical training and supervision for therapeutic school-based services. Before becoming a therapist she was an executive assistant to two CEO's at a tech start-up, and has intermittently held administrative positions in HR and accounting over the years. 
Cancellation Policy
Life happens. We understand that there will be times when you cannot attend a workshop that you have registered and paid for. We strive to be as helpful and flexible as possible when things out of your control happen. Please visit our FAQ page for detailed information about our cancellation policy and answers to frequently asked questions about enrollment and membership.