Emerging Leaders (Southern California)
Emerging Leaders (Southern California)
SESSION 1: October 10, 2023 | 10:00am - 2:00pm | Marlborough School
SESSION 2: November 7, 2023 | 3:30pm - 5:30pm | Virtual
SESSION 3: January 16, 2024 | 3:30pm - 5:30pm | Virtual
SESSION 4: March 5, 2024 | 3:30pm - 5:30pm | Virtual
SESSION 5: April 23, 2024 | 10:00am - 2:00pm | Marlborough School
ABOUT THIS HYBRID ONGOING PROGRAM
This program will provide new leaders and educators growing into leadership roles, with tools and strategies to transition successfully into their current position. Participants will engage in focused conversations around navigating colleague dynamics, becoming a supervisor, prioritizing tasks, and engaging in effective communication strategies. Over the course of this program, participants will also have the opportunity to discuss the dynamics, challenges, and opportunities that are unique to their roles and their schools.
Participants will:

Develop the capacity to create and maintain inclusive environments

Understand culture and change management

Practice navigating conflict and difficult conversations

Explore how to foster growth and development in self and others through coaching, mentoring, and feedback

Cultivate their ability for decision-making using data and processes
This program is designed for aspiring and current educational leaders in mid-level leadership positions in their schools such as teacher leaders,  deans, department chairs, and program directors. The goal will be to help participants thrive in their current independent school roles and to collaborate with a cohort of school leaders in similar positions in their schools.
COVID-19 SAFETY PROTOCOLS
CATDC and Marlborough School will be working together to do all we can to ensure your health and safety during our in-person session, monitoring closely nationwide, state, and local updates and recommendations. We ask that you do not attend if you are infected with Covid, have Covid symptoms, or have had close contact with someone who is infected in the last 10 days.
Starting February 2023, we will no longer check vaccination status at the first session of our workshops, but we strongly encourage all CATDC participants to be fully vaccinated.
Given the nature of our in-person programs which gather individuals together from a variety of schools and regions, CATDC may require or strongly recommend masking indoors and/or testing on a program-by-program basis.  A host school/venue may require additional protocols which we will communicate to participants via email in a timely fashion prior to a program or session.  All Covid-related refund requests will be considered on a case-by-case basis. Thank you for your understanding and your cooperation.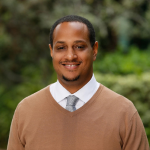 Mychal Johnson has over 15 years of experience in education, working in various roles such as teacher, coach, administrator, and mentor. Currently the Middle School Assistant Director at Brentwood School, he previously held positions such as Assistant Director of Equity & Inclusion at Brentwood School, Co-Director of DEI at Chandler School, and Site Director of Partnership for Success! program. Mychal holds a master's degree in educational leadership and is pursuing a doctoral degree in education leadership.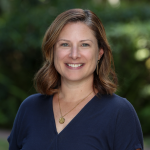 For 20 years, Jill Bergeron has worked in independent schools serving in roles ranging from teacher to educational technology coordinator to middle school director. She has presented on a variety of topics at conferences that include ISTE, CUE, ATLIS, AASL, and OESIS. Most recently, she earned her doctorate in leadership and learning from Vanderbilt University, where she focused on how feelings of belongingness affected teacher retention in independent schools.
Cancellation Policy
Life happens. We understand that there will be times when you cannot attend a workshop that you have registered and paid for. We strive to be as helpful and flexible as possible when things out of your control happen. Please visit our FAQ page for detailed information about our cancellation policy and answers to frequently asked questions about enrollment and membership.