Emerging Leaders (Northern California)
Oct 13, 2023 9:00AM—Mar 01, 2024 2:00PM
Location
Prospect Sierra School
Cost Early Bird Pricing for Members (Available until September 15) $2,340 members; $1,975 group-rate 3+; $3,660 non-members
Categories Equity & Inclusion, In-Person, Leadership, Ongoing Program
Emerging Leaders (Northern California)
SESSION 1: October 13, 2023 | 9:00am - 2:00pm | Prospect Sierra
SESSION 2: December 8, 2023 | 9:00am - 2:00pm | Prospect Sierra
SESSION 3: February 9, 2024 | 9:00am - 2:00pm | Prospect Sierra
SESSION 4: March 1, 2024 | 9:00am - 2:00pm | Prospect Sierra
ABOUT THIS IN-PERSON ONGOING PROGRAM
This ongoing program will provide new leaders and educators growing into leadership roles with the tools and strategies to lead more successfully.  With a focus on fostering our own personal growth as well as furthering our responsibility for the growth and development of others, participants will identify and hone the skills and habits of effective leaders, including locating one's authentic leadership style, leveraging position within an institution, fostering high functioning teams, making informed decisions, navigating change and conflict, and creating and maintaining inclusive school environments in predominantly white institutions. In addition to examining best practices and research in the field, we will experiment with and workshop implementation strategies, share and collaborate around the specific and pressing issues we face in our schools, and build a strong and supportive network of relationships to rely upon in the future.
Key Topics Will Include:

Identifying and exploring one's leadership style

Fostering growth and development (in self and others)

Creating and maintaining inclusive environments 

Fostering high functioning teams through coaching, mentoring, and feedback

Decision making - using data and processes

Navigating conflict- difficult conversations

Culture and change management
This program is designed for aspiring and current educational leaders in mid-level leadership positions such as teacher leaders, deans, department chairs, and program directors. Our goal is to help  participants thrive in their current positions and to build collaborative partnerships with a cohort of school leaders in similar roles and career trajectories.
COVID-19 SAFETY PROTOCOLS
CATDC and Prospect Sierra School will be working together to do all we can to ensure your health and safety during our in-person session, monitoring closely nationwide, state, and local updates and recommendations. We ask that you do not attend if you are infected with Covid, have Covid symptoms, or have had close contact with someone who is infected in the last 10 days.
Starting February 2023, we will no longer check vaccination status at the first session of our workshops, but we strongly encourage all CATDC participants to be fully vaccinated.
Given the nature of our in-person programs which gather individuals together from a variety of schools and regions, CATDC may require or strongly recommend masking indoors and/or testing on a program-by-program basis.  A host school/venue may require additional protocols which we will communicate to participants via email in a timely fashion prior to a program or session.  All Covid-related refund requests will be considered on a case-by-case basis. Thank you for your understanding and your cooperation.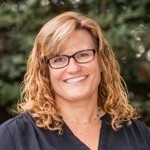 Linda Hoopes is currently the Middle School Director at Marin Primary and Middle School in Larkspur. Prior to her current position, Linda served as the Director of Teaching and Learning at Blue Oak School in Napa. Linda was also the Middle School Head at Head-Royce School in Oakland, a position she has held for nearly a decade. In addition, Linda was a classroom teacher for 17 years in both elementary and middle schools including four years at international schools in Italy and Brazil. As a school leader, Linda believes in the power of clear communication and collaboration. For this ongoing program, she is excited to share what she has learned in various leadership positions over the years and to support and collaborate with a group of emerging school leaders as they hone their own leadership skills.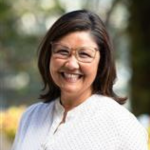 Saya McKenna is the Assistant Head for Academics at the Drew School in San Francisco. As a school leader, Saya seeks to operate with vision, passion and purpose as her guiding stars for decision making and community building. In her 20 years of professional experience in teaching and administration, Saya has served in many roles, including Interim Head of Upper School, Assistant Head of Upper School, Director of Global Education, and Grade Level Dean at the Head Royce School in Oakland. Saya is a curriculum innovator with a special focus on developing relevant, student-centered, interdisciplinary courses. Saya is most grateful for the many opportunities she has had to grow and develop as an educator and a leader– and for the many people who have fostered her growth over the years. She is excited to work together with the CATDC and her co-facilitators to build a strong cohort of emerging leaders in Northern California schools.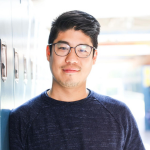 Nathan Tanaka is currently the Middle School Division Head at Prospect Sierra. Prior to joining Prospect Sierra he taught at the American School in Japan, as well as at the Shady Hill School in Cambridge, Massachusetts, and the Meadowbrook School of Weston in Weston, Massachusetts. Prior to becoming an administrator at Prospect Sierra, he was a humanities teacher who served as the middle school co-Technology Team Leader and as the Middle School Diversity and Inclusion Team Leader, demonstrating his commitment to promoting technology integration and fostering inclusivity within the school community. An advocate for equity and inclusion, Nathan has consulted for independent schools, written curriculum and programming for various workshops, and presented at national conferences such as the People of Color Conference and The Multicultural Institute. Nathan's educational background includes a Bachelor of Arts degree from Tufts University, where he studied international relations, Japanese studies, and child development. He furthered his training in education at the Teacher Training Center at Shady Hill School and holds a Master of Education degree from Lesley University, specializing in middle school humanities.
Cancellation Policy
Life happens. We understand that there will be times when you cannot attend a workshop that you have registered and paid for. We strive to be as helpful and flexible as possible when things out of your control happen. Please visit our FAQ page for detailed information about our cancellation policy and answers to frequently asked questions about enrollment and membership.