Leaders of Color: A Professional Learning Community for New and Returning Participants
Jan 17, 2023 4:00PM—6:00PM
Location
Hybrid
Cost $1,550 members; $1,300 group-rate 3+; $2,325 non-members
Categories Equity & Inclusion, Hybrid, Leadership, Ongoing Program
Leaders of Color: A Professional Learning Community for New and Returning Participants
SOCIAL EVENT: January 17, 2023 | 4:00pm - 6:00pm | The Laurel Inn in San Francisco
SESSION 1: January 18, 2023 | 9:00am - 3:00pm | San Francisco University High School
SESSION 2: February 14, 2023 | 9:00am - 11:00am | Virtual
SESSION 3: March 15, 2023 | 9:00am - 11:00am | Virtual
SESSION 4: April 26, 2023 | 9:00am - 11:00am | Virtual
ABOUT THIS HYBRID ONGOING PROGRAM
This professional learning community is an opportunity for leaders of color in independent schools in California and the Northwest Association of Independent Schools (NWAIS) to reflect on and aspire forward in their journeys as leaders. For experienced, emerging and questioning leaders of color at all stages of their careers, this Winter-Spring 2023 series will offer participants time and support to:
   C

larify their values, visions and goals as leaders

   I

dentify their core leadership "gots" and "growth edges"

   P

lan forward for their own professional growth

   Build and deepen vital personal and professional relationships
With the intention of knowing and sustaining ourselves in our careers, we will lean into case studies; reflect on our own experiences; talk frankly about the challenges, opportunities and expectations for leaders of color; recognize our personal growth edges; and drill down on the skills and knowledge we have and need to thrive on our diverse professional paths. 
Open to returning and new participants, this leadership professional learning community is for educators of color who want to be effective, transformative and ever-growing in their work. These working conversations will include all aspects of who we are as leaders and the complexity of the communities in which we work.
MEETINGS AND ACCOMMODATIONS
The series will meet on four dates, beginning in January 2023, and will invite leaders of color from within and beyond independent schools to help participants reflect personally and learn collectively, based on where each participant is in their professional journey.
We have reserved a block of rooms at The Laurel Inn located in San Francisco if you are traveling from out of town for the social event and in-person session at San Francisco University High School. The room rate is $258 per night/plus tax and is not included in program cost. Use code G-CTDC when checking out online or call to use our block of rooms and this special rate. To get this deal you must book your room by December 15th.
COVID-19 SAFETY PROTOCOLS
CATDC and San Francisco University High School will be working together to do all we can to ensure your health and safety during our one in-person session, monitoring closely nationwide, state, and local updates and recommendations. We ask that you do not attend if you are infected with Covid, have Covid symptoms, or have had close contact with someone who is infected in the last 10 days.
All participants of in-person programming need to be up to date with their COVID-19 vaccines and show a copy of their COVID-19 vaccination card (with booster or boosters) before attending. A host school may require additional protocols which we will communicate to you as soon as possible.
Given the nature of our in-person programs which gather individuals together from a variety of schools and regions, CATDC may also require or strongly recommend masking indoors and/or testing on a program-by-program basis.  Any updated recommendations or requirements will be communicated to participants in a timely fashion prior to a program or session.   All Covid-related refund requests will be considered on a case-by-case basis. Thank you for your understanding and your cooperation.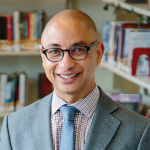 Percy L. Abram, Ph.D. is the head of The Bush School, a progressive, coeducational independent school founded in 1924. Percy previously served as the Head of Gateway School (Santa Cruz) the Upper School Director and Middle School Dean at Brentwood School (LA), and the Director of Multicultural Service at Menlo School. Percy is deeply committed to the issues of social justice, equity, and inclusion in schools. Percy lives in Seattle, WA, with his wife, Nina. They have two children, Claudia (a sophomore at Kenyon College) and Carlos (a junior at The Bush School).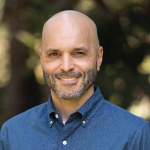 Steve Morris is in his 15th year as the Head of The San Francisco School. He has been working as a teacher and administrator in independent schools for the past 25 years. Before starting his work as Head of School, Steve was the Assistant Head of School for four years. Prior to that, Steve was the Dean of Multicultural Programs at University High School (UHS). In addition to his work in administration at UHS, Steve also taught English, served as the Community Service Learning Co-Director, and coached varsity soccer. His teaching career began at Sewickley Academy in Sewickley, PA, where Steve taught 9th grade English. Prior to working in independent schools, Steve was the Executive Director of Summerbridge Pittsburgh.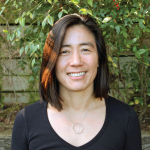 As the founder of Blink Consulting, Alison Park (pronouns: she/her) has partnered with over 100 independent schools, as well as public districts, community-based organizations and nonprofits to advance their commitments to diversity, equity and inclusion. In addition to her work with clients, Alison has facilitated and keynoted at numerous conferences, including the Asian Educators' Alliance, Bay Area Directors of Admission Symposium, California Association of Independent Schools, East Bay Independent Schools Association, National Association of Independent Schools' Annual and POCC, Northwest Association of Independent Schools' Fall Educators and Institutional Leadership and the White Privilege Conferences. Alison has also served on Park Day School's Board of Trustees and the Advisory Board of the Mosaic Project, and currently serves on the SMART program's Board of Directors. Before Blink, Alison taught for thirteen years in the public, non-profit and private sectors, including Marin Academy and Head-Royce Middle School. Alison earned her B.A. in African Studies at Yale University and two Master's degrees at Harvard's Graduate School of Education. Originally from the Philadelphia area, Alison has lived in the San Francisco Bay Area over 25 years. She currently consults, writes, runs the hills and gets off the grid with a fly rod when she can.
Cancellation Policy
Life happens. We understand that there will be times when you cannot attend a workshop that you have registered and paid for. We strive to be as helpful and flexible as possible when things out of your control happen. Please visit our FAQ page for detailed information about our cancellation policy and answers to frequently asked questions about enrollment and membership.