Leadership Fellows Program
Oct 27, 2022 9:00AM—3:00PM
Cost $4,000 members; $6,000 non-members
Categories Leadership, Ongoing Program
Leadership Fellows Program
RETREAT: October 27 - 28, 2022  at Upham Hotel in Santa Barbara, CA
SESSION 1: December 9, 2022 | 10:00am - 3:00pm | Hotel Amarano in Burbank, CA
SESSION 2: January 13, 2023 | 10:00am - 3:00pm | Children's Day School in San Francisco, CA
COACHING SESSION: March 1 or March 2, 2023 | Virtual
SESSION 4: March 3, 2023 | 10:00am - 3:00pm | Hotel Amarano in Burbank, CA
The priority application deadline for Leadership Fellows is July 15th.
The job of an independent school leader is complicated, demanding, and rewarding. Often working directly with various constituent groups, school leaders require a myriad of skills in order to lead, to collaborate effectively, and to have impact. With an ever-more complicated world landscape, it's essential to not only be an effective leader but also make the work joyful and sustainable by better knowing oneself and the needs of the position. 
This Fellowship for experienced educators from throughout California supports the unique demands of independent school leaders—the only program of its kind in the state! Facilitated by two Heads of School (one former and one new to the role), the Leadership Fellows Program offers time for personal reflection on one's leadership journey, practical knowledge and skill development specifically targeted to independent school leadership, as well as supportive professional connections.
The program opens with a two-day retreat in Santa Barbara designed to allow the cohort to connect and reflect as well as engage in sessions designed to hone leadership capacities. Other sessions include topics on mission and culture, diverse and inclusive school communities, school finance, and governance. Case studies, problem-based discussions, and relevant readings will challenge participants to reflect on their roles and encourage the development of their skills for their work in their current schools.
Goals:
To provide experienced preK-12 leaders with the knowledge, skills, and resources important for senior level leadership

To address topics such as leadership EQ, communication, team building, systems thinking, strategic planning, and organizational health and behavior

To develop and strengthen relationships and networks of support among school leaders
CATDC is delighted to bring Leadership Fellows back in person this year, and the program includes an overnight intensive Santa Barbara retreat in October, followed by three day-long sessions, alternating between sites in Northern and Southern California.  In addition, participants will have the opportunity for a virtual individual mentoring session with one of the facilitators mid-way through the program.  
Individuals who aspire to be senior leaders and/or heads of school. Preferably individuals with five years experience in a senior leadership capacity in academic roles (academic deans, division directors or deans of curriculum/teaching and learning, DEI) or non-academic ones (admissions, development, communications, or business office).
COVID-19 SAFETY PROTOCOLS
CATDC and our host schools will be working together to do all we can to ensure your health and safety over the course of our retreat and four sessions, monitoring closely nationwide, state, and local updates and recommendations. We ask that you do not attend if you are infected with Covid, have Covid symptoms, or have had close contact with someone who is infected in the last 10 days.
All participants in this program need to be up to date with their COVID-19 vaccines and show a copy of their COVID-19 vaccination card (with booster or boosters) before attending. You are up to date with your COVID-19 vaccines when you have received all doses in the primary series and all boosters recommended for you, when eligible.
Enrollment in this program is limited and by application only.  Requirements for consideration of admission to this program include: 
Application submission: Priority applications are due July 15 with our first round of participants announced early August. All applications are due by September 15 with our full cohort announced on October 1. Please find our application form here.
A $500 program deposit to be submitted via Eventbrite, refunded if you are not accepted.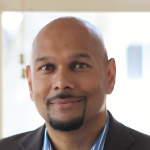 Kalyan "Kal" Balaven is the Head of School at Dunn School in Los Olivos, California. Kal has spent 20+ years in education and as an administrator in both public charter schools and independent schools. He spent 13 years at The Athenian School teaching classes in the Humanities and served as both the Dean of Equity and Inclusion and the Director of Teaching and Learning. He holds a B.A. from U.C. Berkeley in History, a J.D. from U.C. Davis, and certificates for Data Science from Haas Business School and Educational Leadership from Harvard.  Kal founded the Inclusion Dashboard Consortium and Inclusion Factor, both of which remain key think tanks for schools centered around inclusion. He has served on the board of ISEEN, the Independent School Experiential Education Network and the Board of Standards for the California Association of Independent Schools, and currently serves on the Board of the Northern Light School in Oakland. He loves writing, poetry, and spoken word and has been known to "spit a few bars" from time to time. Kal loves comics and graphic novels, long slow runs, and is a diehard 49er fan.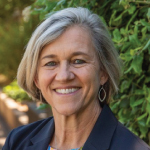 Crystal Land (she/her) is currently a Senior Associate for Leadership + Design. Crystal has spent her career leading and teaching in independent schools. Following 30 years at the Head-Royce School in Oakland, California, Crystal recently retired as the Head of School where she previously served in a variety of roles from Assistant Head of School and Admissions Director to English teacher. Crystal studies and applies the best practices in authentic and effective leadership and thrives on mentoring others. She has designed and facilitated workshops for school leaders in the Bay Area and nationwide on topics including strategic planning, developing capacity and collaboration in leadership teams, school governance and conflict resolution. Crystal currently serves on the board of directors of CATDC and is involved in supporting first generation college students through the Oakland Promise and the Heads Up program. She holds a M.A. in English from Middlebury College, a M.A. in Education from Stanford University and a B.A. from U.C. Berkeley in English and Political Science. Crystal and her husband, Will Miller, live in the Bay Area and are parents of two thriving adult children and one adored Goldendoodle.
Cancellation Policy
Life happens. We understand that there will be times when you cannot attend a workshop that you have registered and paid for. We strive to be as helpful and flexible as possible when things out of your control happen. Please visit our FAQ page for detailed information about our cancellation policy and answers to frequently asked questions about enrollment and membership.