From Busy to Intentional: Managing Your Work Life for Greater Efficiency, Effectiveness, and Joy
SESSION 1: June 20, 2023 | 2:30pm - 4:00pm
SESSION 2: June 21, 2023 | 2:30pm - 4:00pm
SESSION 3: June 22, 2023 | 2:30pm - 4:00pm
SESSION 4: June 23, 2023 | 2:30pm - 4:00pm
ABOUT THIS ONLINE SUMMER INSTITUTE
How can I be less "busy" so that I actually feel like I am getting something done? How can I be less reactive and more strategic? How can I add value rather than just reply to email? If these questions feel familiar and even more pressing now, do not merely hope that next school year will be any different – as President Obama said, "Hope is not a strategy."
Instead, kick off your summer with this interactive workshop on value, time, and project management. Over the course of four 90-minute sessions, you will learn and, importantly, put into practice, strategies for work efficiency. In addition, Andrew will be available for a follow-up 30-minute Q&A at the end of each session. Andrew Davis, a practitioner and evangelist of multiple productivity and time management tools, as well as a Head of School, will help you find the blend of strategies that will make your summer and 2023-24 school year more productive and rewarding.
Workshop Focus:
Value mapping:

Defining our "mission" work and clarifying our "maintenance" work.

Project and calendar management:

Keeping all the balls up in the air and moving in the right direction.

Email:

Shifting email from a burden to an effective tool for communication

Workspace & Screen Management:

Establishing an effective "mise" with everything in its place for success with a new twist for working from home

Maintenance:

Maintaining good habits as the volume increases when students, colleagues, and parents return in August.
Our work will be grounded in David Allen's "Getting Things Done," Merlin Mann's "Inbox Zero," and numerous researchers and writers in the productivity space.
While this workshop is intended for anyone who feels too busy, it will be most effective for those who have projects to complete, multiple constituents to manage, and discretion in how they use their time. Attending with more than one person from your school will increase your chances of keeping these systems – and their benefits – alive during the next school year.
Participants will need a full inbox of email to triage (don't we all have that?), and will also, ideally, have projects or goals in mind for the summer or 2023-24 school year.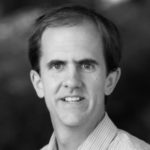 Andrew Davis is the Head of School at Mt. Tamalpais School in Mill Valley. He served as a Head of Middle School and Director of Admissions at Crystal Springs Uplands School before assuming his present responsibilities. Andrew taught middle school at both the Town School for Boys and Hamlin School while also founding a wilderness education program in Colorado. He holds and MBA and MA in Education from Stanford University.
Cancellation Policy
Life happens. We understand that there will be times when you cannot attend a workshop that you have registered and paid for. We strive to be as helpful and flexible as possible when things out of your control happen. Please visit our FAQ page for detailed information about our cancellation policy and answers to frequently asked questions about enrollment and membership.