Decolonizing Science Curriculum Series
Decolonizing Science Curriculum Series
SESSION 1: February 7, 2024 | 3:30pm - 5:30pm
SESSION 2: March 13, 2024 | 3:30pm - 5:30pm
SESSION 3: April 24, 2024 | 3:30pm - 5:30pm
ABOUT THIS VIRTUAL SERIES
In this interactive and practical series, science educators of all levels will engage with the concept of decolonizing their curricula, as well as reflect on concepts, tools, and resources that can be integrated into specific lessons and content. Shifting away from euro-centric, white supremacist structures and classroom power dynamics, participants will debunk the assumption that this work can happen more naturally in the humanities. Throughout the series, participants will have the opportunity to build or workshop lessons with fellow educators and develop a long-term plan for continuing this work within their departments, divisions, and school communities.
Participants will:
Reflect on their identities to bring awareness of how this may impact their curriculum development

Engage with practical tools and resources to begin the ongoing process of decolonizing Science curricula 

Build a community with fellow educators committed to the ongoing reflection and practice necessary to commit to this work fully
Directors of Curriculum and Instruction and K-12 science educators.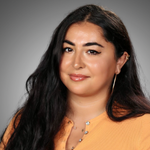 Sarah Eleid is an upper school science teacher and DEI coordinator at Crossroads School in Santa Monica. She has a background in Neuroscience and is currently working on her Master's Degree in Diverse Community Development.
Cancellation Policy
Life happens. We understand that there will be times when you cannot attend a workshop that you have registered and paid for. We strive to be as helpful and flexible as possible when things out of your control happen. Please visit our FAQ page for detailed information about our cancellation policy and answers to frequently asked questions about enrollment and membership.