Curriculum & Pedagogy
Current & Upcoming
Oct 18, 2021 3:00PM—Apr 25, 2022 5:30PM
Register
Come to be a part of a community of science teachers and learners that will reflect on where we have been, what we have learned and where we are going. Participants will explore the teacher's role in engaging students in investigation and design. We will investigate strategies that put students at the center of their learning to fully engage, think deeply, ask questions, and apply their skills and knowledge to our society and natural world.
View More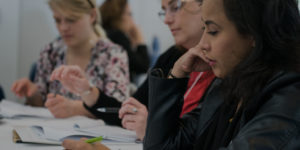 Oct 26, 2021 9:00AM—May 03, 2022 12:00PM
Register
This group will engage participants on how to more intentionally participate in a deep reflective practice that speaks to their emotional and intellectual selves. Our sessions will provide the space for participants to engage directly in a range of reflective practices with application to their current experiences as teachers and leaders as well as explore ways to bring these practices into their classrooms and school sites.
View More