Curriculum & Pedagogy
Current & Upcoming
Jun 15, 2021 9:00AM—Jun 16, 2021 3:00PM
Register
This Summer Institute grows out of the explosion of interest in how teachers can best build a culture of thinking in their classrooms, nurture students as powerful thinkers and learners, and make thinking visible. When used powerfully, thinking routines not only provide teachers with a set of practices to engage students, but help advance a broader goal to create classrooms where students' thinking is visible, valued, and actively promoted.
View More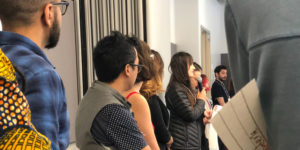 Aug 03, 2021 10:00AM—Aug 06, 2021 2:00PM
Register
The Teaching Foundations program is designed to support the growth and success of all teachers—particularly those in their early years at independent schools—by focusing on foundational areas of classroom teaching.
View More