The Critical Foundation: Developing and Deepening Anti-Bias Education in Early Childhood Practices
Jan 30, 2023 10:00AM—11:00AM
Location
Hybrid
Cost Early Bird Pricing for Members (Available until January 10) $2,375 members; $2,000 group-rate 3+; $3,750 non-members
Categories Curriculum & Pedagogy, Equity & Inclusion, Hybrid, Ongoing Program
The Critical Foundation: Developing and Deepening Anti-Bias Education in Early Childhood Practices
SESSION 1: January 30, 2023 | 10:00am - 4:00pm | Great Pacific Child Development Center
SESSION 2: February 15, 2023 | 10:00am - 3:00pm | Virtual
SESSION 3: March 15, 2023 | 10:00am - 3:00pm | Virtual
SESSION 4: April 28, 2023 | 10:00am - 4:00pm | Bay School of San Francisco
ABOUT THIS HYBRID ONGOING PROGRAM
Young children are acutely aware of the world around them and begin to notice, understand, and assign value to differences as early as three years old. They often bring complex questions, observations, and emotions into the classroom as a result. The role of early childhood educators is to make sense of these questions while instilling a strong sense of identity, confidence, and belonging in their students. No small task.
This series is designed to meet early childhood educators where they are on their journey to integrating anti-bias work into early childhood learning. The blended, ongoing format of the program strives to build community and create space for the reflective practices necessary when committing to this critical work.
Explore their multiple identities and discover how these identities impact their teaching practice

Understand the importance of and build their capacity to integrate justice, equity, diversity and inclusion (JEDI), and anti-bias education (ABE) work in early childhood spaces

Practice how to advocate for this work with school administration, coworkers, and parents

Develop implementation practices with the support of experienced facilitators who are engaged in anti-bias work
Early childhood (birth to grade 2) educators, administrators, and anyone who is interested in understanding more about anti-bias education in early childhood education.
COVID-19 SAFETY PROTOCOLS
CATDC, Patagonia, and The Bay School of San Francisco will be working together to do all we can to ensure your health and safety during our two in-person session, monitoring closely nationwide, state, and local updates and recommendations. We ask that you do not attend if you are infected with Covid, have Covid symptoms, or have had close contact with someone who is infected in the last 10 days.
All participants of in-person programming need to be up to date with their COVID-19 vaccines and show a copy of their COVID-19 vaccination card (with booster or boosters) before attending. A host school may require additional protocols which we will communicate to you as soon as possible.
Given the nature of our in-person programs which gather individuals together from a variety of schools and regions, CATDC may also require or strongly recommend masking indoors and/or testing on a program-by-program basis.  Any updated recommendations or requirements will be communicated to participants in a timely fashion prior to a program or session.   All Covid-related refund requests will be considered on a case-by-case basis. Thank you for your understanding and your cooperation.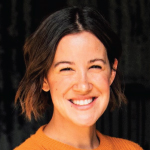 Jenna Janzen's career began in private schools, where she taught young children ages 2- 5 for over 10 years before moving into administration. Her master's degree in Clinical Psychology informs her leadership style and teaching philosophy, which is deeply rooted in empathic connections and mindfulness. Currently, Jenna is the Program Director of The Ventura River Child Development Center at Patagonia.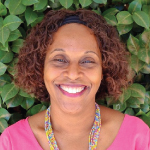 Tashon McKeithan, Ed.D, is the Lead Director of Early Care and Education at UCLA. She formerly served as the Executive Director at The Child Educational Center in La Canada-Flintridge, California. McKeithan holds a master's degree in early childhood and elementary education and a doctoral degree in K-12 educational leadership. She previously worked as a teacher and administrator in public schools in New York City and has spent the last eleven years as an administrator in independent schools in Southern California. She currently serves as the board chair for CATDC.
Cancellation Policy
Life happens. We understand that there will be times when you cannot attend a workshop that you have registered and paid for. We strive to be as helpful and flexible as possible when things out of your control happen. Please visit our FAQ page for detailed information about our cancellation policy and answers to frequently asked questions about enrollment and membership.