Surviving and Sustaining: People of Color in Independent Schools
SESSION 1: October 14, 2020 | 9:00am - 10:30am
SESSION 2: November 11, 2020 | 9:00am - 10:30am
SESSION 3: January 6, 2021 | 9:00am - 10:30am
SESSION 4: February 10, 2021 | 9:00am - 10:30am
SESSION 5: March 31, 2021 | 9:00am - 10:30am
SESSION 6: May 12, 2021 | 9:00am - 10:30am
ABOUT THE ONLINE WORKSHOP
This six-part online workshop (90-minute sessions) serves to encourage local collaboration and provide tangible takeaways that affirm the experiences of People of Color (PoC) in independent schools and the broader community. Intended for people of color who are doing Diversity, Equity, and Inclusion (DEI) work in their school communities in any role or capacity, participants will have the opportunity to bring to light common challenges and successes regarding DEI topics and collaborate on bringing positive change. Additionally, we will discuss our current experience with distance learning and the COVID-19 crisis, and the impacts on PoC's specifically.
Facilitated by The San Francisco Equity Leaders (SFEL) a cohort of DEI Directors from five Bay Area independent schools, this workshop will be a brave space for PoCs who are dedicated to working to disrupt the inequity that exists in education. Participants will leave with new energy to seek out and speak out "what's next?" as well as with new tools and strategies to develop strategic partnerships that can help move their institution from awareness to action and a culture of co-conspirators.
The SFEL team will present Layering On The Overcoats, A PoC Pack: a checklist that aims to affirm people of colors' experiences, and the additional burden we carry while navigating the world of independent schools. The PoC Pack brings to light daily microaggressions, addresses cumulative effects on PoCs, and reminds participants that PoCs are not alone in the struggle. This will be the foundation from which we will explore how to organize across schools, starting the important work of transforming historically exclusive communities into inclusive organizations. In smaller groups, participants will collaborate to create action plans to take back to their schools.
This workshop is intended for people of color who are doing Diversity, Equity, and Inclusion (DEI) work, in any role or capacity, in their school communities. Teachers are encouraged to attend.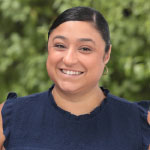 Quise Rodriguez Edwards joined Katherine Delmar Burke School in 2017 after 12 years working as both a teacher and administrator in independent and public schools. Her role at Burke's is Director of Inclusivity & Community Building. She holds an administrative credential as well as a Master's Degree in Social Justice and Equity in Education from UC, Berkeley. Being born and raised in Oakland, she has a deep love and respect for the Bay Area and its roots in diversity, activism, and community. Having attended independent schools as a child, the value of education was instilled in her at a young age. She enjoys the challenge in independent schools of growing and addressing their diversity, equity, and inclusivity needs.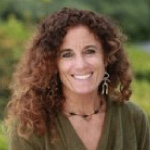 Betsy Brody has worked in educational institutions for 27 years, both in the classroom and as an administrator. Her journey began in France where she taught ELL ranging in age from 5 to 85 in public schools, specialized educational industries, and private homes. She worked as Director of Admissions at International High School prior to joining San Francisco Day School six years ago as Director of High School Counseling and Co-Director of Diversity.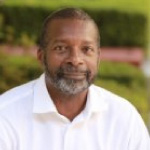 Loren Moyé has been teaching for 29 years, 22 of those years at San Francisco Day School. Prior to SF Day, he taught in the San Francisco Unified School District. His teaching experience covers third and fourth grades, all subjects, and seventh and eighth-grade math. He was formerly a co-director of Aim High, a free summer program for low-income middle school youth in the Bay area. He is currently the Director of Diversity and Dean of Faculty at SF Day and on the staff for the National SEED Project.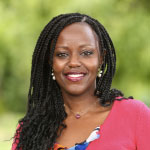 Flora Mugambi-Mutunga grew up in Kenya and relished being around children and their families. She pursued an education that would further cultivate her interest in working with youth. The early days of her career found her working as an early childhood educator and mental health clinician in private and public settings. With an ongoing interest in understanding how embracing diversity in all its forms can be value-adding to individuals, communities, and organizations, she became a member of Town School as the Director of Community Building & Inclusion.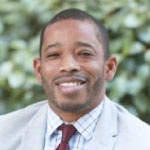 Aaron Mullen joined the Cathedral School For Boys community in 2002. He joined the Cathedral community as the Athletic Director, and his connection with the students is what has motivated him to continue his dedication to the school. His current role as the Director of Inclusion and Student Life allows him to combine his commitment to equity and social justice with his belief that all students should have a voice. He served as the POCIS co-chair from 2014-2016, inspiring diversity practitioners around Northern California to pursue equity in their schools.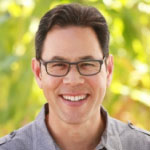 Anthony Witte has served in independent schools for 16 years, joining Children's Day School as the Director of Inclusion in 2014 after teaching Mandarin at Head-Royce School in Oakland. He holds a BA in Asian Studies from UC Berkeley and a Master's degree in Education, Equity, and Social Justice from San Francisco State University. He currently serves on the board of POCIS and the Center for Progressive Education, previously served on NAIS Call to Action diversity workgroup, and has been a presenter and facilitator for the NAIS People of Color Conference. He is also a co-author of Diversity Work in Independent Schools: The Practice and the Practitioner. 
Cancellation Policy
Life happens. We understand that there will be times when you cannot attend a workshop that you have registered and paid for. We strive to be as helpful and flexible as possible when things out of your control happen. Please visit our FAQ page for detailed information about our cancellation policy and answers to frequently asked questions about enrollment and membership.