Gender Sexuality Professional Alliance
Nov 14, 2023 9:30AM—Apr 16, 2024 12:30PM
Location
Children's Day School in San Francisco
Cost Early Bird Pricing for Members (Available until October 24) $1,430 members; $1,205 group-rate 3+; $2,260 non-members
Categories Equity & Inclusion, Ongoing Program
Gender Sexuality Professional Alliance
SESSION 1: November 14, 2023 | 9:30am - 12:30pm | Children's Day School
SESSION 2: January 23, 2024 | 9:30am - 12:30pm | Children's Day School
SESSION 3: March 5, 2024 | 9:30am - 12:30pm | Children's Day School
SESSION 4: April 16, 2024 | 9:30am - 12:30pm | Children's Day School
ABOUT THIS ONGOING PROGRAM
This working group of LGBTQ+* professionals will provide a unique opportunity for educators to connect in a confidential, respectful, and relaxed atmosphere. The ultimate goal is to develop a network of LGBTQ+ educators which continues well beyond our four meetings.
Each meeting will work within a framework of healing justice and provide time for participants to share stories, ask questions, celebrate successes and identify strategies to address any challenges or concerns presented. In addition, we will explore a particular theme which will help guide and build upon your school's capacity to understand and celebrate students, staff, and families of all genders and sexualities.
The specific themes covered will reflect the common interests and needs of the participants and naturally evolve over the course of the year. Possible themes may include:  
Coming out and being out in the workplace

Embodying Queer Joy and practicing Radical Healing

Supporting LGBTQ+ students and related social justice clubs

Working with families that hold a wide range of beliefs and perspectives

Identifying and problem-solving common questions and concerns

Incorporating historical and current event gender and sexuality lessons in class discussions

Building an LGBTQ+ inclusive school library

Reviewing resources within the community and beyond
*LGBTQ+ is a term that embraces a wide range of sexualities and genders including, but not limited to, lesbian, gay, bisexual, transgender and questioning/queer. 
COVID-19 SAFETY PROTOCOLS
CATDC and Children's Day School will be working together to do all we can to ensure your health and safety during our in-person session, monitoring closely nationwide, state, and local updates and recommendations. We ask that you do not attend if you are infected with Covid, have Covid symptoms, or have had close contact with someone who is infected in the last 10 days. 
Starting February 2023, we will no longer check vaccination status at the first session of our workshops, but we strongly encourage all CATDC participants to be fully vaccinated. 
Given the nature of our in-person programs which gather individuals together from a variety of schools and regions, CATDC may require or strongly recommend masking indoors and/or testing on a program-by-program basis. A host school/venue may require additional protocols which we will communicate to participants via email in a timely fashion prior to a program or session. All Covid-related refund requests will be considered on a case-by-case basis. Thank you for your understanding and your cooperation.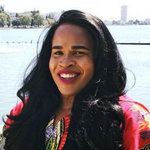 Dee Johnson is an international educational development professional and graduate of the University of Pennsylvania and Middlebury College. Her personal and professional interests include: Women & Gender Studies, Critical Race Theory, Education Policy, Higher Education, Human Rights and Global Citizenship Education, as well as Teacher Professional Development, and Curriculum Development. She boasts over a decade of experience in the private, public and nonprofit education sectors, is a former UNESCO Junior Program Specialist and serves as an advisor to several gender justice and human rights organizations. She has worked extensively with American independent schools, both in New England and the San Francisco/Bay Area, is a keen problem solver, dedicated scholar-activist, writer, and polyglot.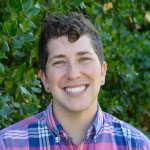 Tara Theobald-Anderson has been teaching English and Gender Studies in public and independent high schools for over fifteen years. They are dedicated to centering social justice pedagogies, holding an anti-racist lens, and incorporating transformative SEL in their teaching practice. In addition to their degrees in English Education and Gender and Women's Studies from the University of Illinois at Chicago, they love taking classes with the Bay Area Writing Project and hold a post-graduate certificate in Diversity and Inclusion from Cornell University. They have been teaching at Mid-Peninsula High School in Menlo Park for the past eleven years.
Cancellation Policy
Life happens. We understand that there will be times when you cannot attend a workshop that you have registered and paid for. We strive to be as helpful and flexible as possible when things out of your control happen. Please visit our FAQ page for detailed information about our cancellation policy and answers to frequently asked questions about enrollment and membership.