Centering Equity in College Counseling
KICK-OFF SESSION : December 14, 2021 | 9:00am - 12:00pm
SESSION 1: January 28, 2022 | 9:00am - 10:30am
SESSION 2: February 11, 2022 | 9:00am - 10:30am
SESSION 3: March 18, 2022 | 9:00am - 10:30am
SESSION 4: April 22, 2022 | 9:00am - 10:30am
ABOUT THIS ONLINE ONGOING PROGRAM
The Centering Equity in College Counseling online program is designed for high school college counselors seeking to advance practices of equity and inclusion within their role and work towards institutional change. Participants will share and learn about the current college admission milieu as related to issues of inequity and access, while exploring common hurdles and best practices, particularly concerning work with our most vulnerable students. College counseling departments can feel like siloed spaces in schools, which is profoundly challenging since college counselors are in highly visible roles held to exceedingly high expectations. As such, this program is intentionally structured so we can learn together and from each other while building meaningful connections.
This Professional Learning Community (PLC) begins with a three hour in-depth workshop, followed by four monthly 90 minute sessions. A variety of guest speakers will visit our sessions to share their experiences and expertise. We expect participants to attend all sessions in order to achieve the objectives of the PLC and foster a trusting, supportive, present community.
Specific Objectives/Learning Goals/Essential Questions
Participants will:
Explore…ways that college counselors can promote changes to advance equity and inclusion policy and practice at their institutions. 
Develop... strategies for communication with regards to DEI in the college landscape. 
Interrogate...the concept of gate-keeping and the power dynamics of the college counselor role. Intentionally integrate awareness into our practice. 
Practice...identifying and interrupting imposter syndrome and stereotype threat in our students and families. 
Practice... conversation and presentation points revolving around issues like: counseling down to maximize merit scholarships, interrupting common racist and otherwise biased beliefs that come up in college related meetings. 

Develop...ways to survey and find out necessary information related to citizenship status, financial need, and other sensitive data. 
High school college counselors of any experience level who wish to intentionally create policies and institute practices that center issues of diversity, equity, and inclusion in their work with students and families. High school college counselors wishing to collaborate and connect with other college counselors who see the role of college counselor as an equity and inclusion practitioner.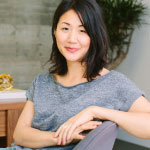 Dot Kowal is the Director of Diversity, Equity, and Inclusion at Sonoma Academy and has a decade of experience as a college counselor and college counseling director. Dot's work is and always has been about making a difference in individual lives through equity-minded and inclusive practices and policies. Right now, she also sees her job as fighting for equality and justice in the greater community. Most recently, Dot, together with Dr. Rochelle Reodica, facilitated a three day course through CATDC titled: APISA (Asian Pacifica Islander South Asian) Study Group: Deconstructing the Model Minority Myth Using Our Lived Experience, and a community conversion titled: APISA Educators as Co-Conspirators in the Black Lives Matter Movement. Currently, she consults for a variety of schools in the bay area, coaches professionals seeking to reimagine their career paths, and is a member of the Northern California POCIS (People of Color in Independent Schools) board.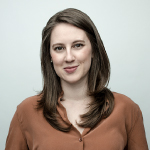 Tillie Gottlieb is the Co-Director of College Counseling at The Athenian School and serves as Professional Development Co-Chair on the Executive Board for the Western Association for College Admission Counseling. Her experiences living overseas as well as her background in theatre, communications, and admissions inform her approach to DEI work, which she views as a vital, evolving practice in her professional and personal life. Tillie is committed to confronting apathy and helping students, families, and community members reflect deeply, make intentional decisions, and understand their power and privilege. In the past year, Tillie designed and presented the Decoding Racism series, which explored implementing inclusive dialogue models while identifying racism in counseling conversations. She also facilitated an equity-focused workshop titled "Act Up/Act Out," on art and activism. Always a student, she seeks continuous, collaborative training in the areas of intercultural communication, anti-racist education, and white accountability.  
Cancellation Policy
Life happens. We understand that there will be times when you cannot attend a workshop that you have registered and paid for. We strive to be as helpful and flexible as possible when things out of your control happen. Please visit our FAQ page for detailed information about our cancellation policy and answers to frequently asked questions about enrollment and membership.