Designing Assessment for Learning & Equity
SESSION 1: October 29, 2020 | 3:00pm - 5:30pm
SESSION 2: November 12, 2020 | 2:00pm - 4:30pm
SESSION 3: December 10, 2020 | 12:00pm - 2:30pm
SESSION 4: February 23, 2021 | 12:00pm - 2:30pm
SESSION 5: April 29, 2021 | 2:00pm - 4:30pm
ABOUT THIS ONLINE ONGOING PROGRAM
Educators have long wrestled with how to assess and grade in a way that promotes equity, reflects student learning, engages student motivation, and fits within existing grading and school paradigms. The research on grading presents several important issues to consider: schools are largely inconsistent in their assessment strategies, using a "hodgepodge" of methods that can actually stunt student learning rather than inspire thinking and creativity; common methods may fail to accurately capture what students learned; our inherited system of grading is not only outdated but sustains and even deepens inequities in our educational systems that are at odds with a culturally-responsive pedagogy. 
As we seek to teach to transform, to guide young brains toward the critical consciousness necessary for participation, advocacy, and activism, we must design for these outcomes from the beginning, recognizing that assessment is a key factor in student growth. Building learning experiences around performance-based assessments, in which students can demonstrate skills that really matter, is culturally responsive pedagogy and fosters equity in the classroom. If we want students to see and dismantle systems of power, then we must break these systems down within every corner of our pedagogy - grading and assessment chief among them. 

How might we shift grading practices toward equity? How might we assess for learning and growth? How might we design assessments and outcomes to build student motivation, self-efficacy, and a critical consciousness?
We will meet 5 times over the course of the year to learn more about effective assessment, equitable grading practices, and design a unit around essential learning goals. Meetings will happen over Zoom for both large and small group activities, including time dedicated for participants to receive feedback on their unit plans and to share results. In the end, participants will not only walk away with evolved thinking around grading practices and a competency based unit plan, but with a supportive cohort of educators to lean on in the future.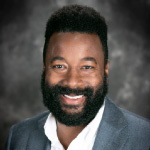 Mark Boswell is an educator with almost 20 years of experience. He began his career supporting after-school programs for underserved students in Atlanta, GA, and has continued working to elevate students, fellow educators, and education. A historian at heart, Mark has supported and developed competency-based curriculum, piloted a program weaving social-emotional learning into all academic subjects, and co-founded a professional development opportunity for educators of color seeking administrative opportunities within independent schools (The BOLD Summit: Atlanta, GA). In 2018, Mark started at The Crescendo Education Group and began working as a consultant and coach for school districts, independent schools, and educators seeking ways to make their grading more equitable. Currently the Assistant Head of Upper School at Marin Country Day School, Mark works closely with Joe Feldman to support educators and the work of making education equitable and accessible for all students. Mark holds an MA in Private School Leadership from the Klingenstein Center at Teachers College, Columbia University and B.A. in Political Science and Economics from Emory University.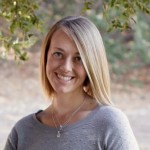 Regan Galvan serves as the Director of Teaching and Learning at Vistamar School. Before joining Vistamar, Regan has advised students and taught math, history, and choral music at both public and independent schools in Southern California for grades 6 - 12 since 2001. Regan is a graduate of the University of California at San Diego and Teachers College at Columbia University. Regan has dabbled in professional work beyond her dayjob, including blogging, retweeting, writing articles for NAIS Independent School magazine, giving the occasional workshop for NAIS Annual Conference, CATDC, or Challenge-Success, teaching a course on classroom math practices for the UCLA Math Department, and co-creating a Womxn in Leadership Circle for Los Angeles independent school educators. A self-described nerd for pedagogy, Regan is curious about the intersection of student support and engaging pedagogy. Regan thinks a lot about active, student-centered learning and authentic, equitable assessment. While not nerding out about teaching and learning, Regan spends time at home, the beach, Costco, or the minivan with her three children and husband.
Cancellation Policy
Life happens. We understand that there will be times when you cannot attend a workshop that you have registered and paid for. We strive to be as helpful and flexible as possible when things out of your control happen. Please visit our FAQ page for detailed information about our cancellation policy and answers to frequently asked questions about enrollment and membership.