Creating Gender Inclusive Schools
Feb 13, 2019 9:00AM—2:30PM
Location
Sonoma Academy
Cost  $275 members; ($425 non-members)
Categories Equity & Inclusion, Intensive

Olivia Higgins
Founder of Queerly Elementary
Participants who attend this workshop will work together to explore the dynamic topic of gender and creating gender inclusive schools. The day is designed to address and debate the most frequently asked questions and concerns about this quickly expanding subject. Using real case studies to guide our discussion, educators will increase their individual capacity to help their classrooms and schools embrace a wide range of genders, gender identities, and expressions. Ample time will be provided to reflect, ask questions, and share both personal and professional insights.
An overview of the different elements of gender
How gender inclusive schools positively impacts each member of the community, regardless of gender identity or expression
Concrete strategies that may be implemented immediately and over time
Best practice to support students, teachers and families who are transgender, gender expansive, and/or transitioning
Resource and book recommendations for adults and students of all ages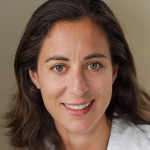 Olivia Higgins is the founder of Queerly Elementary. Since 2001, she has worked with individual schools and school districts, including Oakland, Alameda, and San Francisco Unified, to increase their capacity to better understand and embrace people of all genders and sexualities. Her advocacy for queer friendly schools began when she was an Early Childhood/Elementary Education major at Temple University. Despite heavy resistance from both students and professors, she successfully initiated a petition to update the core curriculum to include LGBTQ topics. Olivia and her wife are raising their two children in Alameda.
Cancellation Policy
Life happens. We understand that there will be times when you cannot attend a workshop that you have registered and paid for. We strive to be as helpful and flexible as possible when things out of your control happen. Please visit our FAQ page for detailed information about our cancellation policy and answers to frequently asked questions about enrollment and membership.