Enriching our Practice, Connecting our Paths: Women's Group for Associate and Assistant Heads of School
Oct 21, 2022 10:00AM—11:00AM
Location
Hybrid
Cost $4,000 members; 5,500 non-members
Categories Hybrid, Leadership, Ongoing Program
Enriching our Practice, Connecting our Paths: Women's Group for Associate and Assistant Heads of School
SESSION 1: October 21, 2022 | 10:00am - 2:00pm | Harvard-Westlake
SESSION 2: December 6, 2022 | 3:30pm - 5:30pm | Virtual
WOMEN + LEADERSHIP: January 2023
SESSION 3: February 9, 2023 | 3:30pm - 5:30pm | Virtual
RETREAT: April 16-18, 2023 | Santa Barbara Inn
ABOUT THIS HYBRID ONGOING PROGRAM
Led by two experienced leaders in Associate and Assistant Head roles, the CATDC Assistant/ Associate Heads group will build community for women-identified leaders as they navigate the challenges and opportunities that come with these varied senior leadership positions. Recognizing that these roles can take different forms at different schools, facilitators will guide sessions to address the inherent complexity in the work and offer participants opportunities to share experiences, discuss dynamics, and provide support. Additionally, the group will explore how to leverage and expand skill sets on their professional paths. This ongoing program will be a blend of in-person and online, including an opening session in person in Los Angeles at Harvard-Westlake's Middle School campus, and a closing two-day retreat in Santa Barbara.
Participants will:
Build community and connection, and perspective from women-identified leaders. in the Associate or Assistant Head role at independent schools across the state of California
Hone practices for self-advocacy
Collaboratively evolve skillsets to support their continued professional growth
Registration is inclusive of all workshops, meals, both at the in-person opening session and throughout the retreat, and accommodations at the Santa Barbara Inn. Travel to the in-person events is not included.
In addition to our three sessions and retreat, participants in this yearlong cohort are given complimentary registration to Women + Leadership Southern California in January 2023. Since 2010, CATDC has hosted Women + Leadership to inspire independent school women to grow and develop as leaders in their personal and professional lives. Women + Leadership is an affinity space that is welcoming and respectful of all women of all backgrounds, including trans women and those who are nonbinary, gender non-conforming, and any others who identify as a woman in a way that is significant to them.
COVID-19 SAFETY PROTOCOLS
CATDC, Harvard-Westlake, and the Santa Barbara Inn will be working together to do all we can to ensure your health and safety during out one in-person session and retreat in Santa Barbara, monitoring closely nationwide, state, and local updates and recommendations. We ask that you do not attend if you are infected with Covid, have Covid symptoms, or have had close contact with someone who is infected in the last 10 days.
All participants in this program need to be up to date with their COVID-19 vaccines and show a copy of their COVID-19 vaccination card (with booster or boosters) before attending. You are up to date with your COVID-19 vaccines when you have received all doses in the primary series and all boosters recommended for you, when eligible.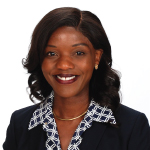 Elizabeth Imende-Cooney has been the Assistant Head of School at Chadwick School in Palos Verdes, CA since August 2020. She was previously the Director of Teaching, Learning and Innovation at the American International School of Cape Town and Senior Consultant with Research for Better Teaching in Massachusetts. In those roles, Elizabeth led weekly professional development for PreK - 12 faculty; provided instructional coaching; developed a digital platform for school-wide curriculum; led  implementation of the strategic plan; and designed and facilitated custom, adult-learning programs for the faculty of more than 60 schools across the country, including Brentwood School, Harvard-Westlake School and the Archer School for Girls, locally. In addition to her work in public and independent schools in the U.S., Elizabeth has consulted for schools in South America, East Asia, Europe and Africa on topics such as school governance, diversity, equity and inclusion, strategic plan implementation, backwards design, curriculum planning, observing and evaluating teaching and faculty career development. Elizabeth holds a Master's in Education, dual-focused on Teaching and Learning and Adult Development, from Harvard University's Graduate School of Education and a bachelor's degree in English from Wake Forest University.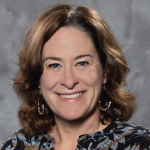 Laura D. Ross is the Associate Head of School at Harvard-Westlake.  Prior to beginning this position, she spent eight years as an upper school head, three at Harvard-Westlake and five at Greenhill School in Dallas, Texas.  Prior to moving into a division head role she spent seventeen years in a variety of roles in education: a college counselor, a college admissions officer, a soccer coach, a teacher of meditation, social ethics, and world religions, and a dorm parent in a boarding school. She holds a Bachelor of Arts in Religion from Wesleyan University and a Master's degree from Stanford University in Higher Education Administration and Student Affairs.  Her husband Gregg teaches math at the middle school at Harvard-Westlake and her daughter Casey is Harvard-Westlake class of '23 and her son Graham is Harvard-Westlake class of '26.
Cancellation Policy
Life happens. We understand that there will be times when you cannot attend a workshop that you have registered and paid for. We strive to be as helpful and flexible as possible when things out of your control happen. Please visit our FAQ page for detailed information about our cancellation policy and answers to frequently asked questions about enrollment and membership.