Leadership Committed to Racial Equity, Not Rhetoric
Leadership Committed to Racial Equity, Not Rhetoric: Cultural Competence, Recruitment, Hiring, Retention and Accountability
SESSION 1: March 23, 2021 | 9:00am - 11:30am
SESSION 2: March 24, 2021 | 9:00am - 11:30am
ABOUT THIS ONLINE WORKSHOP
In this two-part intensive, school leaders will explore ways their schools can build cultural competence and practice racial equity, community-building, and solidarity for social justice. In a real world shaped by COVID-19 and the continued sanctioned murder of People of Color, this work in education is urgent. Any façade of "diversity" rhetoric must give way to effective practices and transformational change. These sessions will provide opportunities to identify, discuss, and adapt practices and methods for attracting and hiring the best culturally competent candidates, building meaningful inclusion in policy evolution, mentoring and retention, and moving the entire school in the direction of greater cultural competence and racial equity for all members of the school community.
With ample opportunities for interaction, reflection and application of new knowledge and skills, we will focus this work around four themes:
Recruitment: How you tell the story of your school on webpages and position descriptions

School Climate: How climate affects recruitment and retention
The Hiring Process: Designing questions and evaluating answers for comparable data on cultural competence

Accountability: Resistance, costs, persistence, resilience, and sanity
This workshop is ideal for teacher leaders, department chairs, deans, program directors, heads of school, and other administrators who are directly connected to the hiring process. To amplify the outcomes, we encourage you to attend with a team from your school.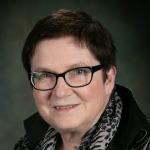 Dr. Cris Clifford Cullinan assists in the development of practical strategies for increasing equity, and recognizing and eliminating structures, policies and practices that support institutionalized privilege. She has been a teacher, curriculum designer, and organizational consultant since 1972. Her work for federal, state, and local government and educational institutions has taken her to more than 35 states as well as other countries, where she has led seminars and taught classes for faculty, administrators, students and other professionals. She also works as a consultant to the National Association of Independent Schools and their 1600+ member schools. She is the founder of ALiVE: Actual Leadership in Vital Equity, a coalition of faculty and administrators dedicated to, and experienced in, designing and implementing practical strategies that actually increase equity and inclusion on campus.
Cancellation Policy
Life happens. We understand that there will be times when you cannot attend a workshop that you have registered and paid for. We strive to be as helpful and flexible as possible when things out of your control happen. Please visit our FAQ page for detailed information about our cancellation policy and answers to frequently asked questions about enrollment and membership.