Culturally Competent Hiring and Retention: Leadership Committed to Racial Equity, not Rhetoric
SESSION 1: November 9, 2021 | 9:00am - 12:00pm
SESSION 2: November 10, 2021 | 9:00am - 12:00pm
ABOUT THIS ONLINE WORKSHOP
How do you prevent great teachers and leaders from walking out the door? How do you recruit and hire the best equipped educators to support your mission and DEI priorities?
In this two-part workshop, school leaders will explore ways their schools can build cultural competence and practice racial equity, community-building, and solidarity for social justice. In a real world shaped by COVID-19 and the continued sanctioned murder of Black and other racialized people, this work in education is urgent. Any façade of "diversity" rhetoric must give way to effective practices and transformational change.  As schools face increasing challenges to retaining culturally competent educators, every aspect of hiring must be examined.  These sessions will provide opportunities to identify, discuss, and adapt practices and methods for attracting and hiring the best culturally competent candidates, building meaningful inclusion in policy evolution, mentoring and retention, and moving the entire school in the direction of greater cultural competence and racial equity for all members of the school community.
With ample opportunities for interaction, reflection and application of new knowledge and skills, we will focus this work around four themes. Please note that participants will receive a comprehensive resource manual. There will be about 30 minutes of pre-work for our first session on November 9th. 
Recruitment: How do you tell the story of your school on webpages and position descriptions, and what impressions are you building about the reality of equity and meaningful inclusion at your school?  How can you improve this impression as well as the reality?
Retention: Specific strategies you can implement today to retain your best culturally competent teachers and leaders, whose knowledge and skills are crucial to the fulfillment of your school's mission and goals in anti-racism, inclusion and equity.
Joining us for this session will be Kalyan "Kal" Balaven, Head of School at Dunn School. A pioneer in the movement to build more inclusive school communities, Kalyan will provide examples of successful and tested strategies for attracting culturally competent applicants. His research and real world experience demonstrates that a close look at a school's recruitment data can result in a reworking of position announcements and hiring outreach, transforming the number and diversity of applicants and as well as likelihood of hiring the best culturally competent candidates.
Redesigning for a More Effective Hiring Process: How do you design application and interview questions that confirm and demonstrate your school's commitment to anti-racism and meaningful inclusion?  How do you evaluate the responses to such questions in ways that provide comparable data on applicants' knowledge and skills in cultural competence?
Accountability: How do you ensure that hiring leaders and search committee members are willing and able to professionally oversee and participate in changing hiring processes, and overcome resistance to eliminating the use of previous less effective, but institutionalized, hiring practices?
Joining us for this session will be Emma Coddington, Ph.D., who will speak to the way humans experience stress and how the unrecognized results of stress can impede deliberative hiring processes, resulting in hiring decisions based on implicit biasis.
This workshop is ideal for teacher leaders, department chairs, deans, program directors, heads of school, and other administrators who are directly connected to the hiring process. To amplify the outcomes, we highly encourage you to attend with a team from your school.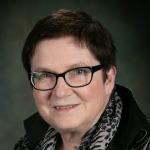 Dr. Cris Clifford Cullinan assists in the development of practical strategies for increasing equity, and recognizing and eliminating structures, policies and practices that support institutionalized privilege. She has been a teacher, curriculum designer, and organizational consultant since 1972. Her work for federal, state, and local government and educational institutions has taken her to more than 35 states as well as other countries, where she has led seminars and taught classes for faculty, administrators, students and other professionals. She also works as a consultant to the National Association of Independent Schools and their 1600+ member schools. She is the founder of ALiVE: Actual Leadership in Vital Equity, a coalition of faculty and administrators dedicated to, and experienced in, designing and implementing practical strategies that actually increase equity and inclusion on campus.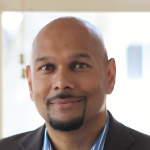 Kalyan "Kal" Balaven is the Head of School at Dunn School in Los Olivos, California. He is the founder of the Inclusion Dashboard Consortium and Inclusion Factor, both of which are key think tanks for schools centered around inclusion. He serves on the board of ISEEN, the Independent School Experiential Education Network and the Board of Standards for the California Association of Independent Schools. Kal loves comics and graphic novels, long slow runs, and is a diehard 49er fan.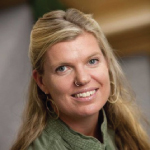 Dr. Emma Coddington is a neuroethologist and neuro-endocrinologist who brings an infectious zeal to her successful career as a teacher-scholar. Her research is framed by an over-arching question: How do stressful and pro-social experiences shape internal state, unconscious decision making, and ultimately, behavior? Through her workshops, Emma invites us to realize and understand how we are biologically set up to make decisions, and how social ecology informs these processes.
Cancellation Policy
Life happens. We understand that there will be times when you cannot attend a workshop that you have registered and paid for. We strive to be as helpful and flexible as possible when things out of your control happen. Please visit our FAQ page for detailed information about our cancellation policy and answers to frequently asked questions about enrollment and membership.