Women + Leadership (Bay Area)
Jan 29, 2019 9:00AM—3:00PM
Location
Futures Without Violence
Cost $275 members individual; $250 members group rate 4+; ($450 non-members)
Categories Intensive, Leadership

Zaretta Hammond
Education Consultant and Author
Join the California Teacher Development Collaborative at the 9th annual Women + Leadership Conference! This powerful, one-day event brings together educators from schools throughout the Bay Area to support women on their path toward more powerful and empowering leadership.
Focusing on the theme Responsive Leadership: Interrupting the Status Quo, this year's conference will explore what it means to be authentic and effective leaders who stay true to our most deeply held values while mobilizing our communities.
We will hear from women about the paths they have forged to become visionary leaders and how we can all be more courageous agents of change. There will also be the opportunities to recognize those whose shoulders we stand upon; share stories and make connections with other women educators at all stages of their own leadership journeys; learn new skills to foster growth; and plan to make a difference.
FEATURED PRESENTERS AND ACTIVITIES
Keynote: Zaretta Hammond, teacher educator and the author of Culturally Responsive Teaching and The Brain, tells her own story and speaks about the skill, will, and capacity needed to  interrupt the status quo and serve all of our students.
In conversation: Alison Park, Founder of Blink Consulting; Wanda Holland Greene, Head of the Hamlin School; Alex Lockett, Dean of Students at San Francisco University High School;  Shoba Farrell, Assistant Dean for Professional Development, also from SFUHS, reflect on their experiences as community builders and agents of change. Panel moderated by Juna McDaid, Middle School Division Head, Sonoma Country Day School.
Experiential activities to facilitate connections, develop new skills, and inspire us to take action.
ABOUT THE KEYNOTE SPEAKER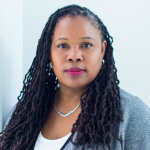 Zaretta Hammond is a national education consultant and author of Culturally Responsive Teaching and the Brain: Promoting Authentic Engagement and Rigor for Culturally and Linguistically Diverse Students. She holds a Master's in Education in English Education, with a concentration in Writing from the University of Colorado, Boulder. She is a former high school and community college expository writing instructor. As a consultant, she has advised and provided professional development to school districts and non-profit organizations across the country around issues of equity, literacy, and culturally responsive teaching for the past 25 years.
Cancellation Policy
Life happens. We understand that there will be times when you cannot attend a workshop that you have registered and paid for. We strive to be as helpful and flexible as possible when things out of your control happen. Please visit our FAQ page for detailed information about our cancellation policy and answers to frequently asked questions about enrollment and membership.