Women + Leadership (LA)
Jan 23, 2020 9:00AM—4:00PM
Cost $300 individual; $275 group rate; ($450 non-members)
Categories Intensive, Leadership
HERstory: The Power of Experience, Storytelling, and Purpose
Location: Skirball Cultural Center
Conference: 9:00-3:00
Happy Hour: 3:00-4:00
Join the California Teacher Development Collaborative at the 8th annual Women + Leadership Conference! This powerful conference for women brings together educators from schools throughout Southern California to explore how they can navigate their professional journeys with purpose, ethics, and courage. 
This year's theme is HERstory: The Power of Experience, Storytelling, and Purpose.  Throughout the day, we will explore our own experiences as they relate to who we are as women and leaders, and consider how storytelling can be a powerful tool in shaping how we identify and define ourselves.
The Conference will examine the following questions:
How do our past experiences shape our professional identity, and what agency do we have in crafting our own stories?
What is the story that I want to tell and why is it important?

How does personal storytelling intersect with our professional purpose? 
Conference Highlights:
Julie Lythcott-Haims, Keynote Speaker, shares My Story: On being Black and biracial in a country where Black lives were never meant to matter

MastHER Class

Panel Discussion with

Rasheda Carroll

,

Assistant Head of School for Equity, Inclusion, and Counseling

at Westland School,

Amanda Kelson,

Director of Athletics at Brentwood School,

Nassim Shandy, Director of Teaching & Learning at the Center for Early Education

Engaging, hands-on opportunities to develop strategies to purposefully tell your story

Optional hosted-happy hour with Julie Lythcott-Haims, Heads of School, and conference participants for continued discussion and networking
Since 2012, the CATDC has hosted its annual Women + Leadership Conference in Southern California to inspire women to grow and develop as leaders in their personal and professional lives.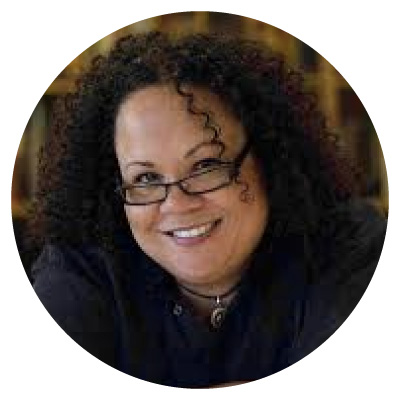 JULIE LYTHCOTT-HAIMS
Julie Lythcott-Haims roots for humans. Humans need agency in order to make their way forward; Julie is deeply interested in what impedes us. She is the New York Times bestselling author of How to Raise an Adult, an anti-helicopter parenting manifesto which gave rise to one of the top TED Talks of 2016, and now has over 4 million views. Her second book is the critically-acclaimed and award-winning prose poetry memoir Real American, which illustrates her experience with racism and her journey toward self-acceptance. A third book on how to be an adult, for young adults, is forthcoming. She is a former corporate lawyer and Stanford dean, and she holds a BA from Stanford, a JD from Harvard, and an MFA in Writing from California College of the Arts. She lives in the San Francisco Bay Area with her partner of over thirty years, their two teenagers, and her mother.
Cancellation Policy
Life happens. We understand that there will be times when you cannot attend a workshop that you have registered and paid for. We strive to be as helpful and flexible as possible when things out of your control happen. Please visit our FAQ page for detailed information about our cancellation policy and answers to frequently asked questions about enrollment and membership.