Women + Leadership (Bay Area)
Jan 30, 2020 9:00AM—4:00PM
Cost $300 individual; $275 group rate; ($450 non-members)
Categories Intensive, Leadership
Women + Leadership (Bay Area)
Tell Your Story, Claim Your Power, Chart Your Course
Location: Futures Without Violence, Presidio
Conference: 9:00-3:00
Happy Hour: 3:00-4:00
"We call upon our sisters around the world to be brave — to embrace the strength within themselves and realize their full potential."
— Malala Yousafzai
Join the California Teacher Development Collaborative at the 10th annual Women + Leadership Conference! This one day event for women brings together educators from schools throughout the Bay Area to build community and gain support on their path toward more powerful and empowering leadership.
Focusing on the theme Tell Your Story, Claim Your Power, Chart Your Course, this year's conference will provide the opportunity to reflect on your own personal journey and reframe any narratives that might be holding you back from reaching your greatest capacity. You will also develop new practices, gain inspiration from your peers and visionary women leaders, and identify potential guides to support you on your way. 
Featured Presenters and Activities:
Keynote:

How Your Story Can Change the World

,

Shiza Shahid, Co-founder of Our Place & Malala Fund, Time Magazine's 30 people changing the world

Navigating the Leadership Journey

: Crystal Land Head of Head-Royce, and Cheryl Ting, Assistant Head of Redwood Day 

Experiential activities to facilitate connections, develop new skills, and inspire us to tell our stories and live our lives with greater power and purpose

Focused lunch conversations led by Northern California independent school heads and other educational leaders from within and beyond schools

Hosted Networking Happy Hour from 3:00-4:00pm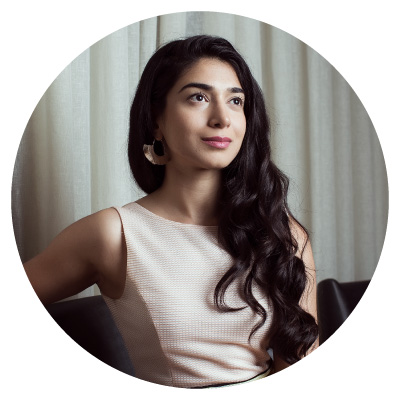 SHIZA SHAHID
Shiza Shahid is an entrepreneur, investor, technologist, and impact leader. She co-founded the Malala Fund with Nobel Prize winner Malala Yousafzai and led the organization as founding CEO. She is now the co-founder of Our Place, a mission-driven e-commerce startup that is creating products and telling stories that celebrate cultural traditions and reinvest in communities, through the lens of food and home-cooking. Shiza invests in mission-driven startups, female and diverse entrepreneurs through her fund NOW Ventures, which she founded in partnership with AngelList, the largest venture capital platform in the world. Shiza is a prominent speaker and story-teller, keynoting conferences around the world, sharing her personal story, and inspiring people to make an impact in their own unique ways. Shiza was named one of Time Magazine's 30 under 30 people changing the world, Forbes Magazine's 30 under 30 social entrepreneurs, and one of Elle Magazine's Top Women in Tech.
Cancellation Policy
Life happens. We understand that there will be times when you cannot attend a workshop that you have registered and paid for. We strive to be as helpful and flexible as possible when things out of your control happen. Please visit our FAQ page for detailed information about our cancellation policy and answers to frequently asked questions about enrollment and membership.