Women + Leadership (LA)
Jan 25, 2019 9:00AM—3:00PM
Location
Skirball Cultural Center
Cost  $275 members individual; $250 members group rate 4+; ($450 non-members)
Categories Intensive, Leadership

Jennifer Abrams
Education Consultant and Author
Join the California Teacher Development Collaborative at the 7th annual Women + Leadership Conference! This powerful, one-day event brings together educators from schools throughout Southern California to explore how women can navigate their professional journeys with purpose, ethics, and courage.
Focusing on the theme of Relevant Leadership Today: Understanding and Cultivating Your Sphere of Influence, the Conference will examine the following questions:
What does values-based leadership look like in today's world?
What are your own spheres of influence, and how can you be effective within them?
What does disruptive leadership look like, and how can you navigate your professional and personal growth in the midst of the changing cultural landscape?
Jennifer Abrams, Keynote Speaker – Influence & Persuasion in Today's World
Special presentations by Peggy Procter, Head of Echo Horizon School, and Wanda Holland Greene, Head of Hamlin School
Engaging, hands-on opportunities to explore your own sphere of influence, and to develop strategies to be a positive force for change
Hosted Networking Happy Hour from 3:00-4:00
Since 2012, the CATDC has hosted its annual Women + Leadership Conference in Southern California to inspire women to grow and develop as leaders in their personal and professional lives.  
ABOUT THE KEYNOTE SPEAKER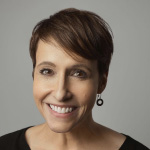 Jennifer Abrams, formerly a high school English teacher and a new teacher coach, is a communications consultant who works with educators and others on new teacher and employee support, being generationally savvy, effective collaboration skills, having hard conversations and creating identity safe workplaces. Jennifer's publications include Having Hard Conversations, The Multigenerational Workplace: Communicate, Collaborate & Create Community and Hard Conversations Unpacked - the Whos, Whens and What Ifs. Her upcoming book is tentatively titled Swimming in the Deep End: Leadership Skills for Aspiring and Emerging Educational Leaders. Jennifer was named one of the "18 Women All K-12 Educators Should Know," featured in the blog 'Finding Common Ground'' from Education Week, and has also been awarded the International Educational Entrepreneur Award by the International Academy for Educational Entrepreneurs. More about Jennifer's work can be found at her website, www.jenniferabrams.com, and she can also be found on Twitter @jenniferabrams.
Cancellation Policy
Life happens. We understand that there will be times when you cannot attend a workshop that you have registered and paid for. We strive to be as helpful and flexible as possible when things out of your control happen. Please visit our FAQ page for detailed information about our cancellation policy and answers to frequently asked questions about enrollment and membership.