Using Circles as a Restorative Practice in Independent Schools 
Mar 15, 2019 9:00AM—3:00PM
Location
The Bay School of San Francisco
Cost $275 Members; ($425 Non-members)
Categories Intensive, Social & Emotional Learning
Circles are a method of restorative practice that help community members reconnect themselves with others, create a brave space for all voices, and enable participants to be their best selves, particularly when conflicts may arise. In this one-day workshop, teachers and administrators can explore the basic process of circles and how they may be used within the context of their school community to reinforce community values, strengthen positive relationships during conflicts, and provide diverse perspectives to engage in inclusion and equity work. Participants will learn the essential elements of circles and how to organize, plan, and lead a circle. They will also have the opportunity to practice facilitating a circle.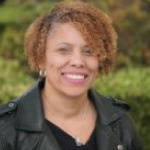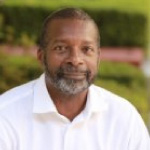 Dr. Ruth Bissell has worked in both independent and public schools for the past fifteen years. Over her fifteen years in education she has implemented restorative practices with middle school and high school students that has included the development of peer courts, the use of co-crafted restorative contracts, redesign of schoolwide discipline policies, teacher and parent education on restorative approaches. She is the current middle school division head at SF Day and committed to using restorative practices to support student learning.
Loren Moyé has been teaching for twenty-six years, nineteen of those years at San Francisco Day School. Prior to coming to SF Day, he taught in the San Francisco Unified School District. His teaching experience covers third and fourth grades, all subjects, and seventh and eighth grade math. He was formerly a co-director of Aim High, a free summer program for low income middle school youth in the Bay area. He is currently the Director of Diversity and Dean of Faculty at SF Day and on the staff for the National SEED Project.
Cancellation Policy
Life happens. We understand that there will be times when you cannot attend a workshop that you have registered and paid for. We strive to be as helpful and flexible as possible when things out of your control happen. Please visit our FAQ page for detailed information about our cancellation policy and answers to frequently asked questions about enrollment and membership.