The Neuroscience of Learning: Why Emotions are Fundamental to Academic Excellence
May 10, 2019 9:30AM—12:30PM
Location
Los Encinos School
Cost $200 members; ($300 non-members)
Categories Intensive, Social & Emotional Learning
Social emotions like admiration, compassion and inspiration shape how we act, who we become, and how we experience our own lives. But how? And what does this mean for teachers and the design of educational activities? In this workshop you will be introduced to the current research on the neurobiology and psychology of social emotions, including these emotions' deep visceral roots in the feeling and regulation of the body and consciousness, their connections to memory, and their propensity to heighten one's own subjective sense of self-awareness, motivation and purpose.
Mary Helen Immordino-Yang will present her neuropsychological research on emotional feelings and connections to memory, cultural learning and the development of interests and expertise. She will share findings from her cross-cultural studies as well as from studies in Los Angeles-area schools. The findings have important implications for our understanding of child and adolescent development, and can help educators to think in new ways about the purpose, scope and assessment of high-quality education. Her studies underscore the necessity of supporting students' humanity to optimally support their academic excellence.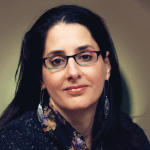 Mary Helen Immordino-Yang is Professor of Education, Psychology and Neuroscience at the University of Southern California. She studies the psychological and neurobiological development of emotion and self-awareness, and connections to social, cognitive and moral development in educational settings. She uses interdisciplinary studies of narratives and feelings to uncover experience-dependent neural mechanisms contributing to identity, intrinsic motivation, deep learning, and generative, creative and abstract thought.
Cancellation Policy
Life happens. We understand that there will be times when you cannot attend a workshop that you have registered and paid for. We strive to be as helpful and flexible as possible when things out of your control happen. Please visit our FAQ page for detailed information about our cancellation policy and answers to frequently asked questions about enrollment and membership.