Teaching Foundations Online
SESSION 1: September 13, 2022 | 3:30pm - 5:30pm
SESSION 2: September 20, 2022 | 3:30pm - 5:30pm
SESSION 3: September 29, 2022 | 3:30pm - 5:30pm
SESSION 4: October 6, 2022 | 3:30pm - 5:30pm
SESSION 5: October 25, 2022 | 3:30pm - 5:30pm
SESSION 6: November 15, 2022 | 3:30pm - 5:30pm
ABOUT THIS ONLINE ONGOING PROGRAM
The Teaching Foundations Online program is designed to support the growth and success of all teachers—particularly those in their early years at independent schools—by focusing on foundational areas of teaching. This interactive series offers participants the opportunity to engage with the core topics of CATDC's respected in-person program and connect with a community of peers in order to cultivate more impactful practice.
Sessions are organized around the following topics: identity and culture (self, school, and learning environment); lesson design and pedagogy; successful professional relationships; communication and feedback; and sustaining a career in teaching.
Facilitated by master teachers and administrators with dynamic guest presenters, Teaching Foundations Online will provide participants with personalized attention and specific instruction that is adaptable for all grade levels. Emphasis is placed on modeling and using inclusive practices for lesson planning, classroom management, and assessment, as well as on developing time management and communication skills, greater cultural humility, and increased confidence as an advisor and leader. Even seasoned teachers will find useful tools and benefit from the opportunity to work with skilled educators in a supportive, inclusive atmosphere. Registration includes participation in one in-person regional meet up.
Part 1: Identity & Culture (self, school, and learning environment)
September 13th, 3:30-5:30pm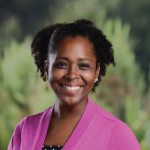 Amanda Raynor (she/her) joins CATDC after 9 years at The Hamlin School in San Francisco and 12 years working in education. She is a California native having grown up in the Bay Area and Central Valley.  After receiving a bachelor's degree in Elementary Education from California State University, Chico, Amanda went on to pursue her Multiple Subject Credential, along with a Masters in Education that emphasized recruiting and retaining teachers of color.  Having been passionate about being an educator from a very young age, Amanda has known that supporting learners of all ages would be an essential part of her journey in education. In addition to working as a first and second grade teacher at Hamlin, she has served as an Associate Teacher Coach, and enthusiastically led the reimagining and coordination of affinity and interest groups for kindergarten through grade 4 at Hamlin.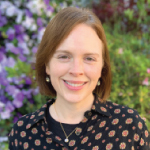 Shauna Davis' 20-year educational career is anchored in developing curricula and programs that expand perspectives and create meaningful change. She spent her formative years teaching elementary, middle, and high school students in North Carolina, France, for the Los Angeles Unified School District, and at the Archer School for Girls. In 2012 Shauna joined the Marlborough School community as the Associate Director of Academic Technology, launching the Bring Your Own Laptop program and developing the hallmark Digital Education program. As the Director of Technology and Digital Education and member of the school's Senior Leadership Team, Shauna led the transition to remote, then hybrid teaching and learning. As Shauna embraced diverse roles and responsibilities, she continued to teach and to mentor early-career educators. Her longtime focus on professional growth and equity includes Social Venture Partners' year-long antiracism cohort and the Museum of Tolerance's Social Justice Standards Training in partnership with Learning for Justice. Shauna earned her B.A. in French from Davidson College and M.A. Ed. from Wake Forest University.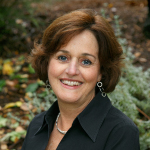 Leslie Powell is a veteran educator and lifelong learner with a degree in developmental psychology and a multiple subjects credential. In her tenure at Head-Royce she has held many leadership positions including lead teacher, Dean of Faculty & Students in the summer program, Intern Teacher program director as well as her current role as Assistant Head of Lower School. She believes in skillful and effective communication as a means to foster strong, positive relationships and authentic dialogue.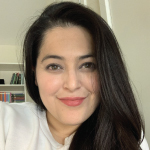 For the past 16 years Damaris Saenz has served as an educator in middle and upper school English programs. Apart from her role as a classroom teacher she has served in various leadership capacities such as middle school DEI coordinator, and international  educational consultant where she leveraged a passion for curriculum to create professional development seminars on collaborative learning, ESL best practices, strategies for new teachers, new approaches to assessment, and positive behavioral intervention strategies. Damaris has also served as an adjunct faculty at La Sierra University where she has taught courses in both the  Masters in Curriculum and Instruction and Masters in Teaching program. She currently serves as the chair of the Middle School English department at Harvard-Westlake.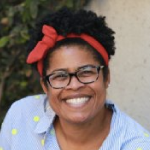 Malika Carter has taught in public and private schools for over 20 years. Currently, she serves as Director of Curriculum Design and Continuity at Live Oak School. As a coach, administrator, teacher, and mentor, Malika strives to create safe spaces for students and adults to show up with their full selves and authentic identities. As a constructivist, she believes in co-creating learning experiences centered around justice, equity, and inclusion.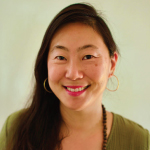 Judy Lim Kerber is an elementary teacher at Westland, a progressive school in Los Angeles, California. Prior to Westland, Judy taught middle school in the Los Angeles Unified School District where she developed her role as a mentor teacher and began cultivating a real passion to support fellow educators to thrive in the hard and rewarding work of transformative education. She is a committed social justice educator focused on developing and sharing equitable spaces for deep learning and growth. She holds a bachelor's degree in Legal Studies from the University of California Santa Cruz and received a master's degree in education from UCLA.
Cancellation Policy
Life happens. We understand that there will be times when you cannot attend a workshop that you have registered and paid for. We strive to be as helpful and flexible as possible when things out of your control happen. Please visit our FAQ page for detailed information about our cancellation policy and answers to frequently asked questions about enrollment and membership.