Teaching Foundations: Southern California
SESSION 1: July 28, 2020 | 9:00am - 12:00pm
SESSION 2: July 29, 2020 | 9:00am - 12:00pm
SESSION 3: July 30, 2020 | 9:00am - 12:00pm
SESSION 4: July 31, 2020 | 9:00am - 12:00pm
ABOUT THIS ONLINE WORKSHOP
This Summer Institute was initially imagined as a regional program to build connections between new teachers in Southern California. We encourage participants interested in networking with local peers to consider the initial intent of two Teaching Foundations offerings: July 28th-31st, Teaching Foundations (LA), and August 4-7th, Teaching Foundations (Bay Area).
---
The Teaching Foundations program is designed to support the growth and success of all teachers—particularly those in their early years at independent schools—by focusing on foundational areas of teaching. Clearly new challenges and opportunities are emerging in the field of education due to COVID-19: our agenda will be responsive to the needs of teachers as schools announce their plans for the fall and we all adjust to the new realities of our jobs.
Sessions are organized around the following topics: identity and culture (self, school, and learning environment); lesson design and pedagogy, whether online, face-to-face, or in a blended approach; building successful professional relationships; communication and feedback; and sustaining a career in teaching. 
Led by master teachers, administrators, and guest presenters, this respected program provides participants with personalized attention and specific instruction that is adaptable for all grade levels. Emphasis is placed on modeling and using best practices for lesson planning, classroom management, and assessment, as well as on developing time management and communication skills, cultural competencies, and confidence as an advisor and leader. Even seasoned teachers find useful tools and benefit from the opportunity to work with top educators in a supportive, inclusive atmosphere.
July 28  |  9:00-12:00
This program will include both synchronous and asynchronous learning
Understand the role of identity for the teacher and learners: core values, cultural identifiers, and implicit bias
Understand the different modes of today's classroom: online, in-person, and hybrid models of learning, and best practices in a flexible and changing environment
The role of social and emotional well-being in today's classrooms and school communities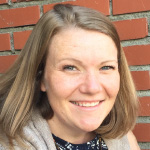 Melanie Arias, Ph.D. is the Director of Global Programs and History Department Chair at Windward School. In her seven years at Windward, Melanie has taught 8th, 10th and 12th grade students and collaboratively designed assessments in a variety of subjects. Her work on assessment practices that support differentiation is an extension of her interest in how teachers can best support the growth of all learners and develop in every learner understandings that are transferable and relevant beyond classroom settings. In this context, assessment is perhaps the most critical tool a teacher has to deepen understanding. She has presented on assessment practices for inservices at Windward as well as in the Bay Area.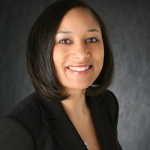 Janine Hancock Jones is Harvard-Westlake's first Director of Diversity, Equity, and Inclusion and serves as an Associate Director of Admission. Prior to joining Harvard-Westlake, Janine's career included litigation and counseling as a management-side labor and employment lawyer at several large law firms, teaching several classes at the University of Southern California Gould School of Law and Capital University Law School, and serving as Senior Advisor/Deputy Legal Counsel to former Ohio Governor Ted Strickland focusing much of her work on ensuring that the state met its legally mandated set-aside goals by supporting minority- and women-owned businesses. She has also served on numerous non-profit boards including The Oaks School, the Black Women Lawyers of Los Angeles, the John Mercer Langston Bar Association (Los Angeles and Columbus), Columbus Early Learning Centers, the Ohio State Bar Association on Diversity Initiatives, and the Ohio Legal Assistance Foundation to name a few.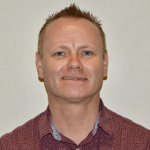 Andy Hulm's wide-ranging teaching career began in 2000. Since 2009, Andy has been teaching 6th-grade Social Studies at Chandler School in Pasadena. There, he has been the Social Studies Department Chair, a Language Arts teacher for the Partnership for Success summer program, a soccer coach, and a debate coach.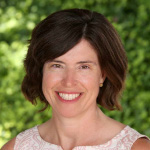 Marisa Soulios Felt has been an independent school educator and leader for more than 20 years. In all of her roles in schools she has focused on professional development models that include collegial coaching, faculty growth and evaluation as well as offering several workshops that range from integrated technology, Understanding by Design and "common sense" curriculum planning. She has worked in schools in New York, San Francisco and now in Los Angeles as the Head of Upper School Grades 4-6 at The John Thomas Dye School. She also taught Pluralism and Assessment in American Schools at the University of the Pacific as a part of the Graduate Studies in Education.
Cancellation Policy
Life happens. We understand that there will be times when you cannot attend a workshop that you have registered and paid for. We strive to be as helpful and flexible as possible when things out of your control happen. Please visit our FAQ page for detailed information about our cancellation policy and answers to frequently asked questions about enrollment and membership.