Teaching Foundations: Northern California
SESSION 1: August 4, 2020 | 10:00am - 2:00pm
SESSION 2: August 5, 2020 | 10:00am - 2:00pm
SESSION 3: August 6, 2020 | 10:00am - 2:00pm
SESSION 4: August 7, 2020 | 10:00am - 2:00pm
ABOUT THIS ONLINE WORKSHOP
This Summer Institute was initially imagined as a regional program to build connections between new teachers in Northern California. We encourage participants interested in networking with local peers to consider the initial intent of two Teaching Foundations offerings: August 4-7th, Teaching Foundations (Bay Area), and July 28th-31st, Teaching Foundations (LA).
---
The Teaching Foundations program is designed to support the growth and success of all teachers—particularly those in their early years at independent schools—by focusing on foundational areas of teaching. Clearly new challenges and opportunities are emerging in the field of education due to COVID-19: our agenda will be responsive to the needs of teachers as schools announce their plans for the fall and we all adjust to the new realities of our jobs.
Sessions are organized around the following topics: identity and culture (self, school, and learning environment); lesson design and pedagogy, whether online, face-to-face, or in a blended approach; building successful professional relationships; communication and feedback; and sustaining a career in teaching. 
Led by master teachers, administrators, and guest presenters, this respected program provides participants with personalized attention and specific instruction that is adaptable for all grade levels. Emphasis is placed on modeling and using best practices for lesson planning, classroom management, and assessment, as well as on developing time management and communication skills, cultural competencies, and confidence as an advisor and leader. Even seasoned teachers find useful tools and benefit from the opportunity to work with top educators in a supportive, inclusive atmosphere.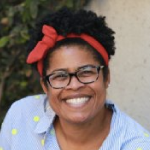 Malika Carter spent her twenties teaching in independent schools in California and Arizona, staffing for President Clinton and Minority Whip Steny Hoyer (D-MD), and working in high tech in Colorado. Malika received her California teaching credential in 2003 from Mills College and spent three years teaching fourth grade in San Leandro before joining the Live Oak faculty in 2005. After teaching fourth grade for four years, Malika moved to the position of seventh grade Humanities teacher.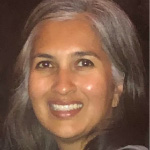 Shoba Farrell is the Assistant Dean for Professional Growth at San Francisco University High School. She teaches math and coaches teachers on their teaching practice, academic and social-emotional support of students. She also serves on the board of two San Francisco non-profits. Shoba lives in San Francisco with her spouse, who is also an educator, and their two children.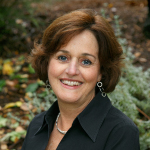 Leslie Powell is a veteran educator and lifelong learner with a degree in developmental psychology and a multiple subjects credential. In her tenure at Head-Royce she has held many leadership positions including lead teacher, Dean of Faculty & Students in the summer program, Intern Teacher program director as well as her current role as Assistant Head of Lower School. She believes in skillful and effective communication as a means to foster strong, positive relationships and authentic dialogue.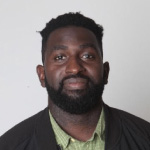 Clarke Weatherspoon currently serves as the Middle School Head of San Francisco Friends School. Prior to his current position he served as the Dean of Equity and Inclusion at the Urban School of San Francisco, teaching Identity and Ethnic Studies and Junior Service Learning. During his many years at Urban he also served as the 9th/10th grade dean and taught history courses for 10 years. In 2017 Clarke earned The Hero Award from A Better Chance for his youth empowerment and advocacy work.
Cancellation Policy
Life happens. We understand that there will be times when you cannot attend a workshop that you have registered and paid for. We strive to be as helpful and flexible as possible when things out of your control happen. Please visit our FAQ page for detailed information about our cancellation policy and answers to frequently asked questions about enrollment and membership.