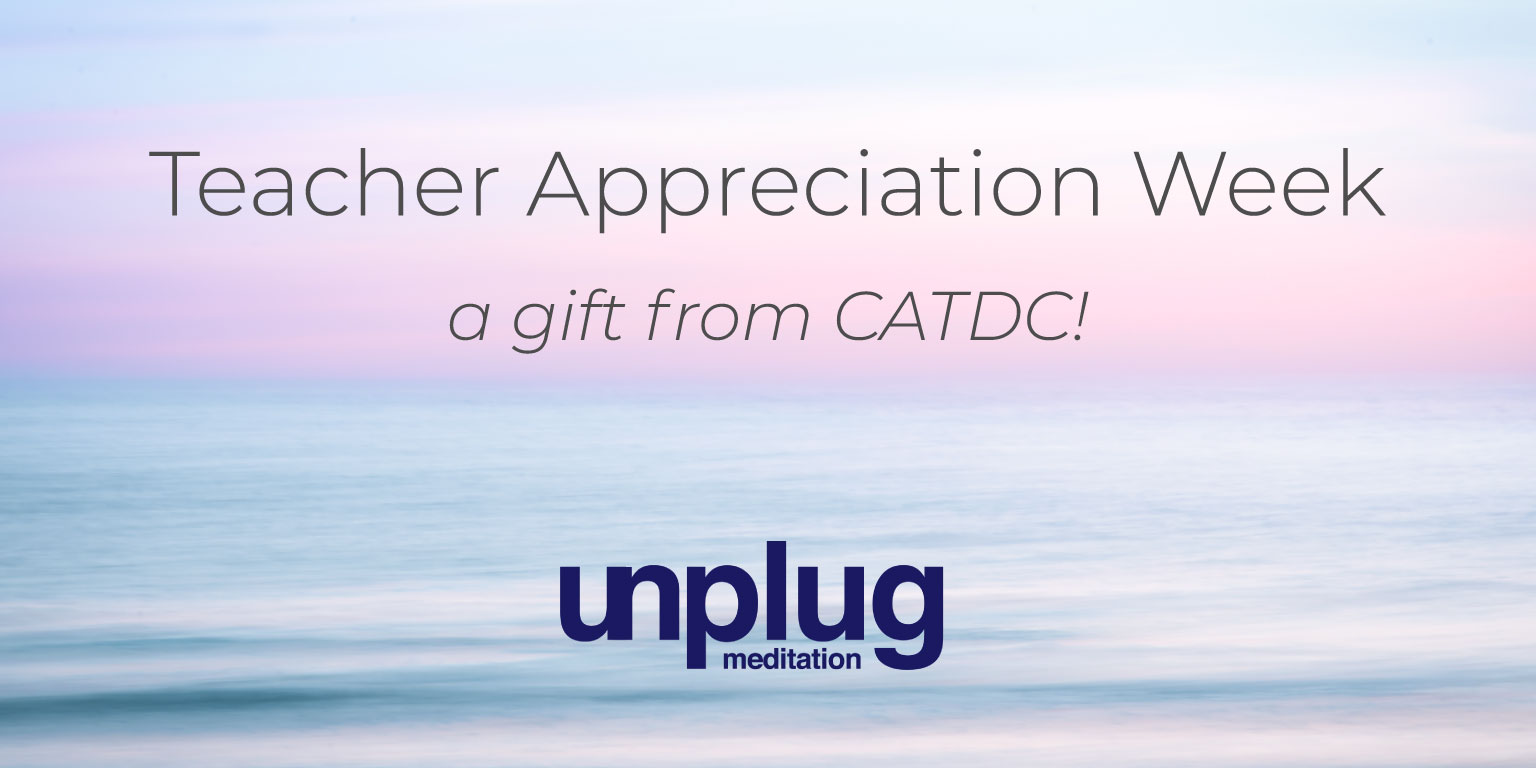 CATDC is grateful for all that you bring to our independent school community, so in honor of teacher appreciation week we want you to take a moment for yourselves.  We often hear about how powerful gratitude can be for shifting our mental state, but are we truly carving out time regularly to practice it? Practicing gratitude has been scientifically proven to improve your mood. When we get busy with life sometimes we forget to stop and give thanks. In this practice you will be guided through a journey to appreciate what you have. We hope you walk away feeling lighter, more present, and more joyful. In honor of teacher appreciation week we want to offer you that space, with a meditation to help cultivate appreciation during this challenging time. Give yourself the gift on this hour to recalibrate before the end of a busy year. 
All participants will also be given two month free access to the Unplug app, packed with meditations that will carry you through the summer and beyond. We invite CATDC Member Schools to join us for this free Teacher Appreciation Week gift!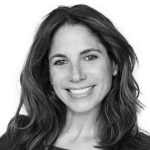 Suze Yalof Schwartz is the Founder and CEO of the Unplug Meditation App, and the world's first drop-in secular meditation studio. She is also the author of Unplug: A Simple Guide To Meditation for Busy Skeptics and Modern Soul Seekers. In 2012, Suze learned a three-minute meditation that changed her life forever. Prior to this, she was a fashion editor and "makeover guru" working at Vogue, Elle, Marie Claire and Glamour Magazine with regular appearances on GMA, The Today Show, CBS Early Show, and more. Once she discovered meditation, she was determined to keep doing it but could not find a place to easily learn and practice. After taking hundreds of hours of classes, reading every book possible, and listening to podcasts and lectures from the world's most famous meditation teachers, Suze realized that meditation needed a makeover and she was the one to do it. Suze's mission is to make meditation simple, accessible, powerful and interesting enough so that everyone will want to practice it and experience the benefits for themselves.