Power (yes, that's the word!) and Presence: A Workshop for Women in Leadership
Feb 08, 2019 9:00AM—1:00PM
Location
Head-Royce School
Cost $300 members; ($450 non-members)
Categories Intensive, Leadership


Wanda M. Holland Greene
Head of School at Hamlin School
Crystal Land
Head of School at Head-Royce School
Exploring concepts related to power and presence, this interactive workshop is designed for women leaders in schools who want to explore their relationship with personal power as well as strengthen their public presence. Two heads of school with decades of experience in leadership will use both research and personal experience to help participants consider the ways women can and should take up space in the world. With a focus on physical presence, voice, and story, each participant will have an opportunity to reflect on her personal style ("brand"), strengths, and challenges as well as practice skills in a safe and supportive group setting. Participants will conclude the session delivering a one- to two-minute personal story that incorporates the concepts learned and discussed in the workshop. Be prepared to engage deeply and leave with a sense of your power and presence!
Understanding of how you use your voice, stance, and physical presence
Defining "your story"
— Who are you, and how did you get here?
— What stories do you choose to tell and share? An exploration of why?
Soliciting and utilizing feedback
Discussion of how to develop and use personal power effectively (and why this word can be so loaded for women)
An opportunity to "tell your story" with clarity and confidence in front of the group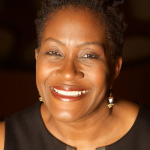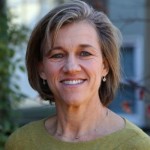 Wanda M. Holland Greene is Head of School at The Hamlin School in San Francisco, a mission-driven institution dedicated to best practices and innovation in the education of girls and young women. An experienced leader in education with a powerful voice and presence, Wanda has spent nearly three decades focusing careful attention on academic and ethical excellence, gender equity, performance evaluation, diversity and inclusion, health and wellness, and global citizenship.
Crystal M. Land​ is Head of School at Head-Royce School in Oakland, whose mission centers on scholarship, diversity and citizenship. Crystal is a passionate educator who believes that student-centered learning transforms lives. She is firmly rooted in the Oakland community as both a resident and advocate, having served as a mentor through the East Bay College Fund and as a board member of Vincent Academy, a community charter school. Crystal currently serves on the Board of Directors for the California Teacher Development Collaborative (CATDC) and Global Online Academy (GOA).
Cancellation Policy
Life happens. We understand that there will be times when you cannot attend a workshop that you have registered and paid for. We strive to be as helpful and flexible as possible when things out of your control happen. Please visit our FAQ page for detailed information about our cancellation policy and answers to frequently asked questions about enrollment and membership.